Enhancing Surf Sponsorship with Event Photos
Sep 16, 2014
As the sole governing body of professional surfing, the Association of Surfing Professionals (ASP) wanted to make a splash with attendees at the Van's US Open of Surfing while showcasing its sponsor, Samsung. Watch the video to see how it all came together, and read below see how Fotozap helped overcome the challenges they were faced with.
ASP had the following 4 goals:
Ensure the sponsor was kept front-and-center at all times
Give consumers a memorable photo that they would share to social
Build their email list and collect survey information from participants.
Get everything set up and launched on a tight timeline
1. Shine a Spotlight on the Sponsor
It's easy to hang a sponsor's sign at an event. It's tougher to ensure that each activation touch-point features the sponsor, and that the sponsor's message stays relevant even after the event is over. Fotozap helped meet the challenge. Everywhere guests looked and touched, it was all about Samsung. 100,000+ media hits (and counting) later, the Samsung message is still…front-and-center.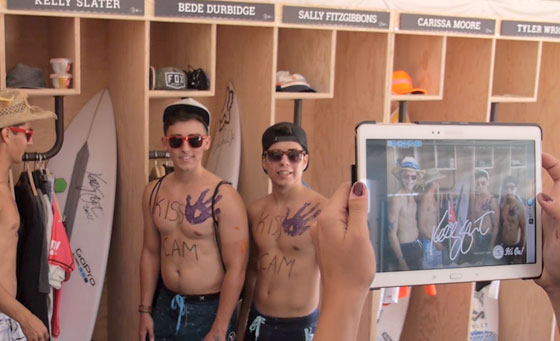 Branded photos were captured on Samsung tablets

Fotozap allows for flexible hardware options. It runs on all operating systems; works on everything from tablets, high-end cameras, to full photo booths; and can be loaded on your existing hardware or leased as a complete hardware+software solution.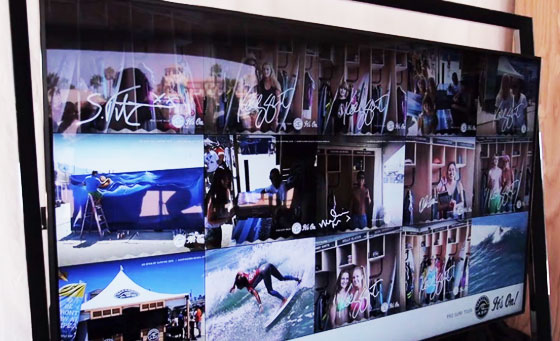 Captured photos cycled through the buzz wall on an 85″ Samsung TV
2. Create Branded Social Sharing
The secret to capturing photos that get shared is to make sure the photo tells a story that attendees want to be part of. ASP created an opportunity for consumers to select their favorite surfer and then have their photo taken in front of that surfer's locker (or with the surfer at scheduled autograph signings). The resulting photos were widely shared via the sponsor-branded Fotozap platform, yielding over 100,000 Facebook impressions and tens of thousands of other social actions.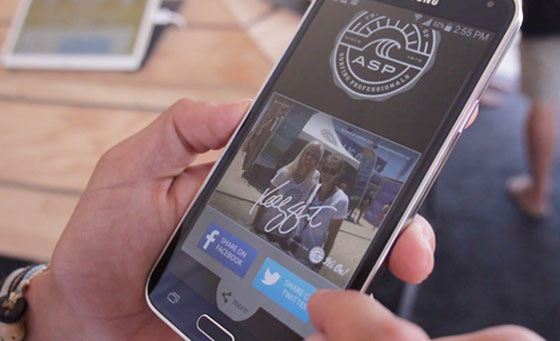 The mobile-responsive photo page with sharing links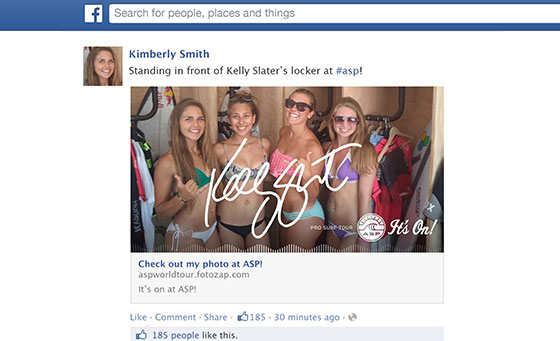 A branded photo shared by the consumer to Facebook
3. Capture Consumer Data
When you motivate consumers to share their story, it's easy to take the next logical step, and collect survey data. Thousands of consumers opted in to receive future communications from the event sponsor.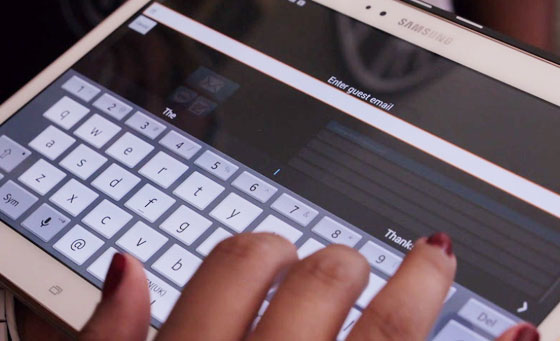 Capturing consumer email addresses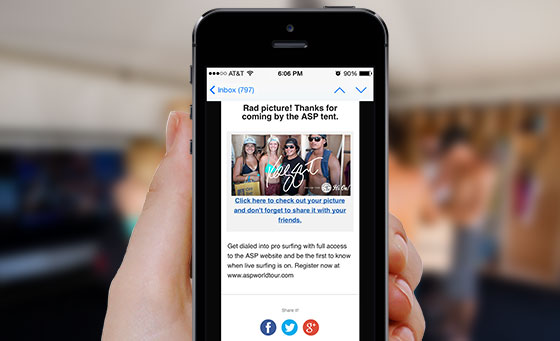 Consumers instantly received their photo via email with brand messaging and sharing links
4. Quick Turn Around
A particular challenge was the time-line; a scant 72 hours from signature to launch. Our standard photo activations can be turned on in less than 24 hours, but ASP's requirements were more extensive. Thanks to Fotozap's turn-key solutions and advanced platform integrations, we were able to deliver a sophisticated photo activation in record time, without worry.
What Are Your Event Marketing Goals?
The most successful marketing events begin with the goals in mind. Based on the goals, an activation can be designed with: the perfect photo or video concept, the right technology, and cleverly integrated social marketing and data collection. Tell us your goals and we will deliver a custom tailored plan based on our ready-to-go solutions.
Contact Us for a Free Consultation Set Up a Branded Photo Sharing Demo Site