Consumer Data Collection Options
The Picture Marketing Platform allows you to collect consumer info across multiple touch points
Collect Consumer Data Across Many Touchpoints
Collect consumer information at various touchpoints to build your database.
Collect data: before the event, when the consumer arrives, during photo capture, at the end of the event, or online.
Then automatically transfer the data to your CRM and receive summary reports.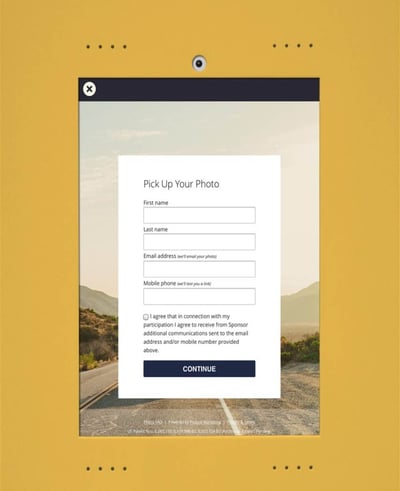 Capture Data Inside the Photo Booth Experience
Collect consumer information on the screen of the photo booth or in the handheld photo capture app.
Collect the consumer's email, mobile phone number or display a full custom survey.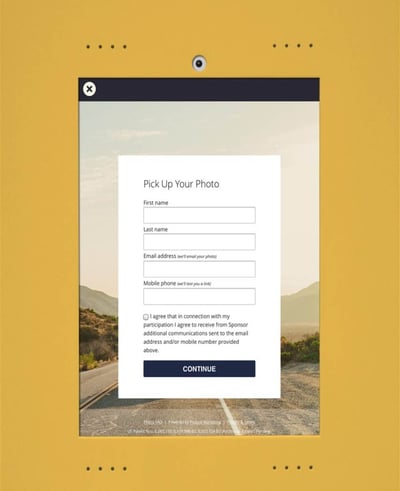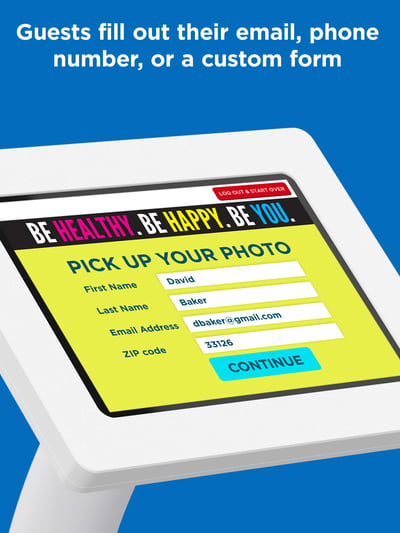 Pre and Post-Registration
Collect consumer information either before or after the image capture experience. You can choose to collect email addresses, mobile phone numbers, or full custom surveys. And choose a method that matches your desired onsite experience, the volume expected, and the information that needs to be collected.
Options include:
iPad Registration Kiosks,
handheld iPads,
on the consumer's own mobile phone,
Integrated with Photo Access Cards or RFID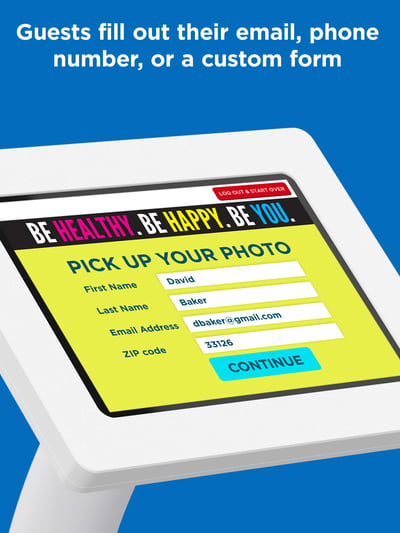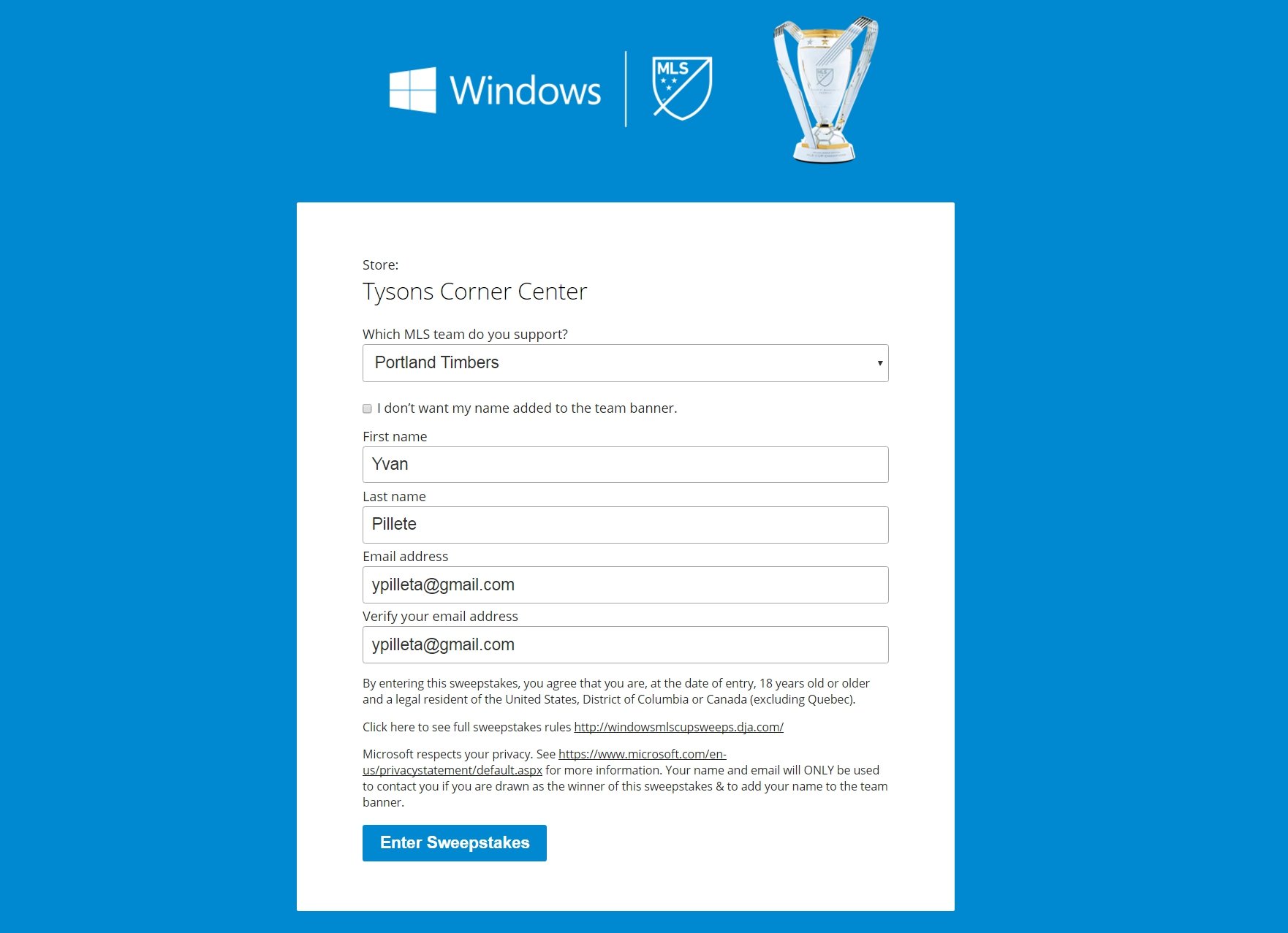 Online Data Collection
Oftentimes it is better to send an email or SMS text message to the consumer or give them a Photo Access Card, and then have them answer a custom survey when they go online.
Collect information across both offline and online touch points to seamlessly gather the information you need.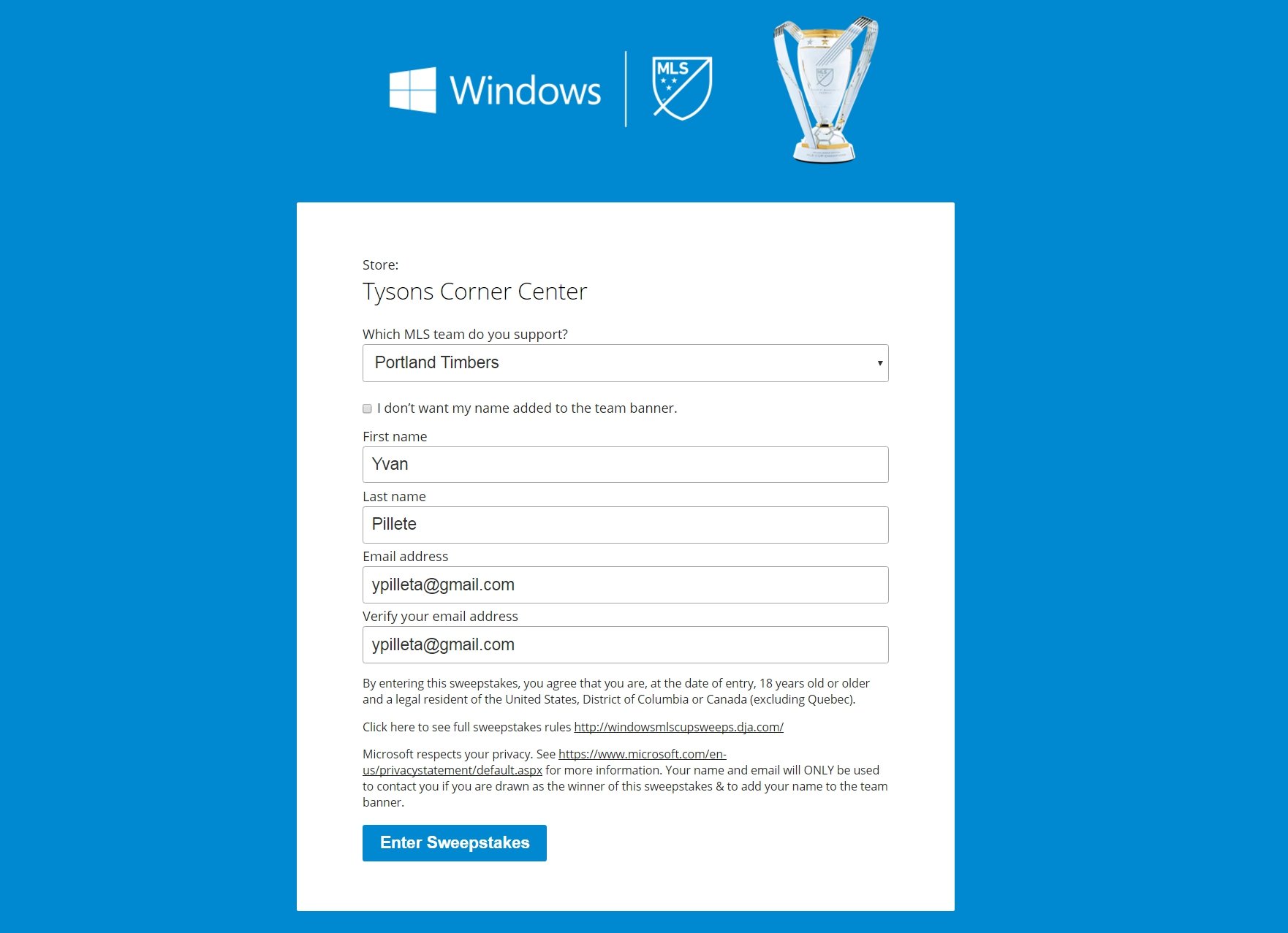 Automatically funnel lead data to your CRM
Whether you are a small business using standard Lead Management tools like Constant Contact or MailChimp, or a Fortune 500 firm with sophisticated custom data needs, you can rely on our data integration toolset to ensure a seamless experience for both your customers and your programming team.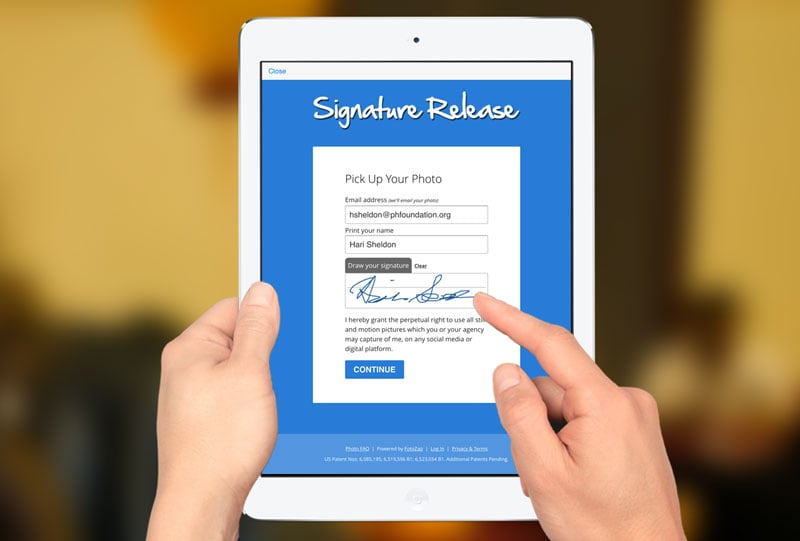 Capture Signatures and Opt-Ins
Photo usage permission is more important than ever. Fotozap makes it easy. Add our in-app Signature Release pad to your next activation and spell out exactly how your guest's photo will…or will not…be used.
Guests can e-sign with their fingertips and opt-in to custom survey questions.
Capture in the photo booth experience, on a pre- or post-registration station, or online.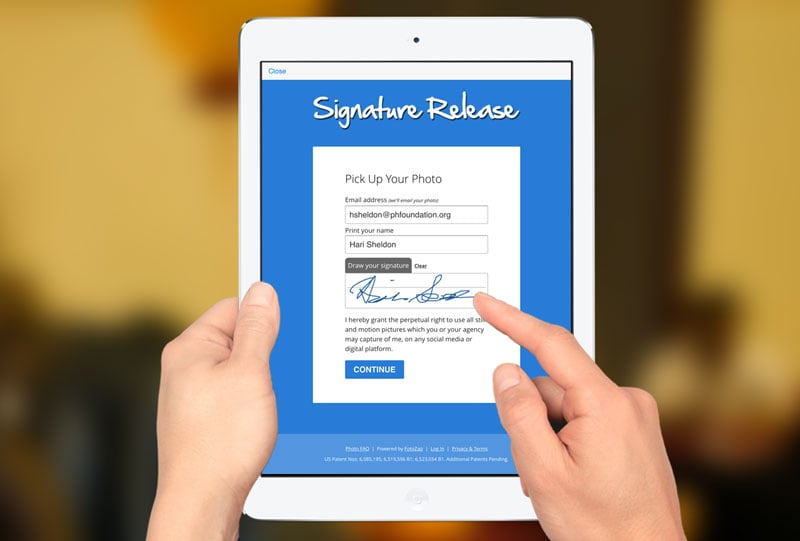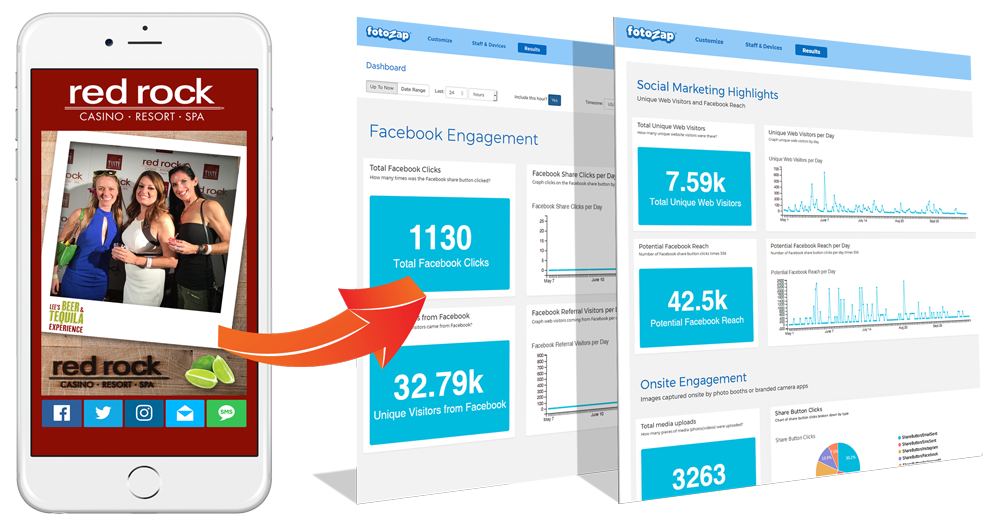 Find Out How Our Social Photography Platform Can Deliver Meaningful Results