Control Image Delivery and Calls-to-Action
Customize the image delivery experience for your branding and marketing goals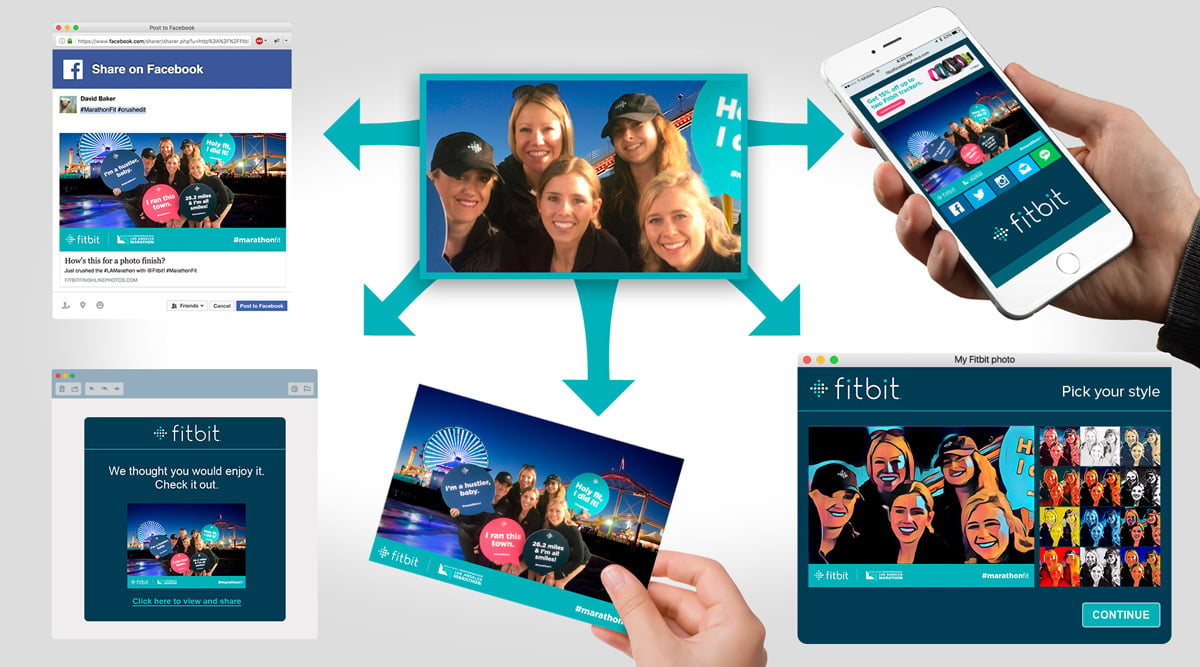 Customized Delivery
Our platform is uniquely suited to customize all consumer touch points to carry your branding and functionality.
HTML email
SMS
Microsite
Sharing Buttons
Calls to Action
User Experience Flows
Web Interactive
Customize many touch points with our online control panel, and work with our Client Services team for more advanced requirements.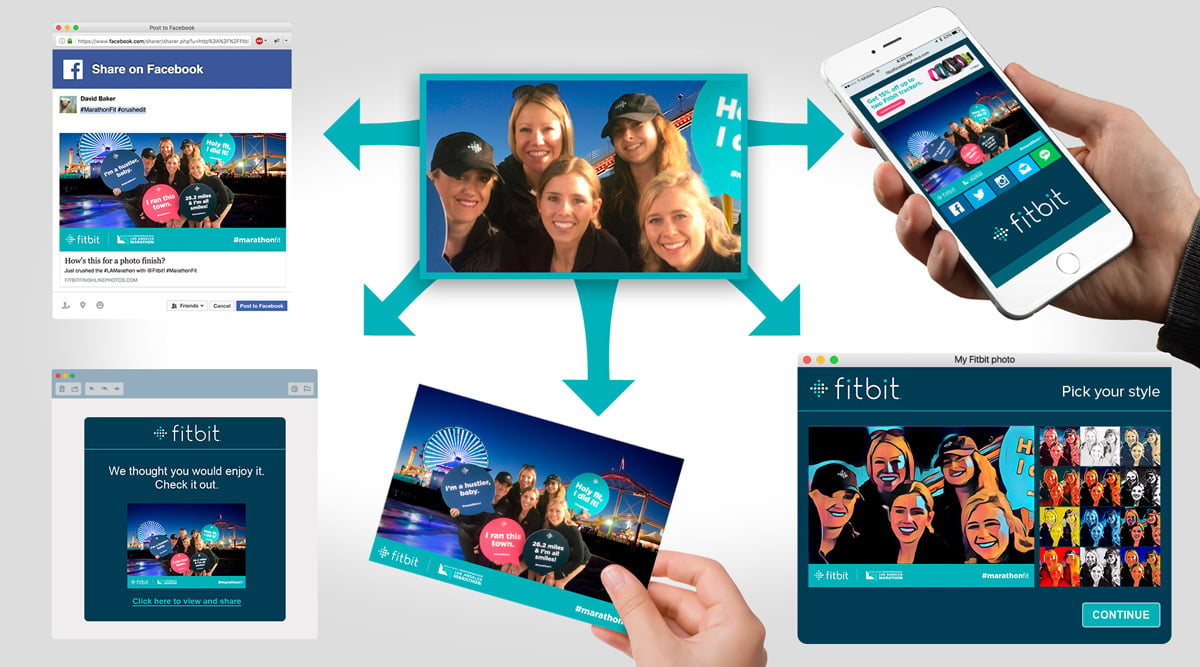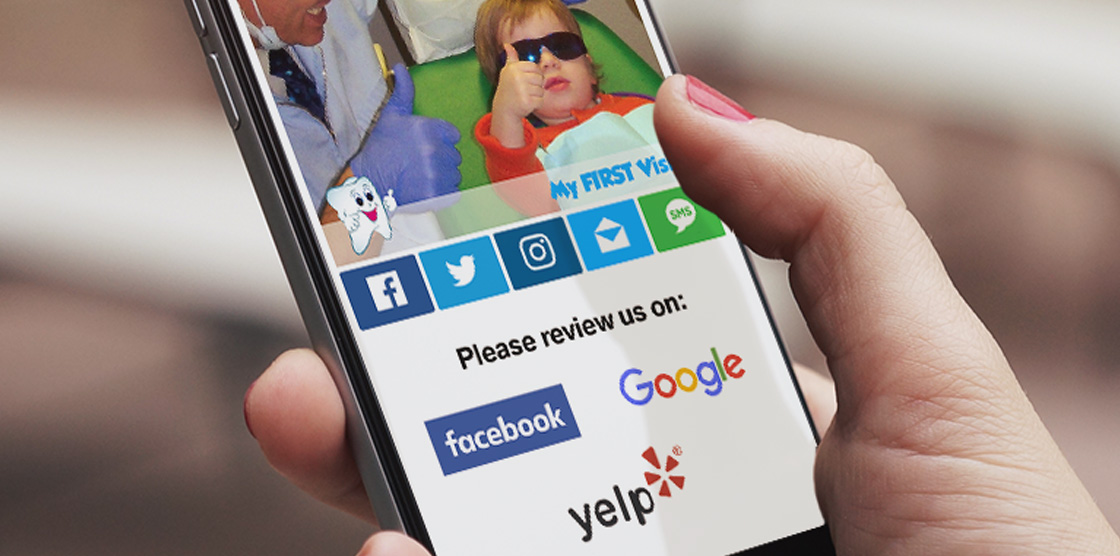 Calls-to-Action (e.g. Customer Reviews)
Positive reviews drive referral business and search engine rankings.
There is no better way to solicit 5-star reviews than by delivering a memorable image as a gift and then providing one-click access to leave a review on Yelp, Google, Facebook, TripAdvisor, or other sites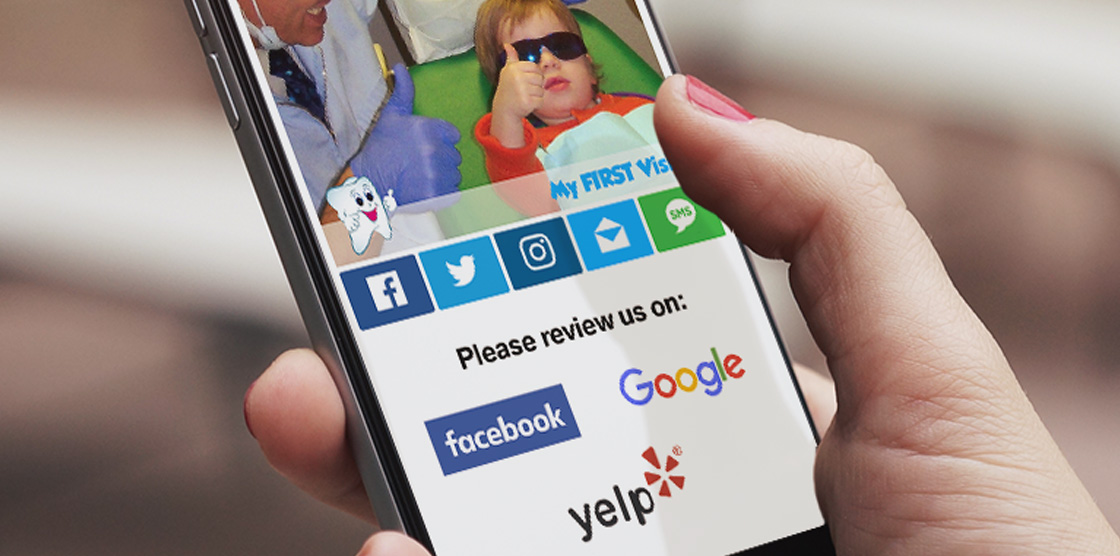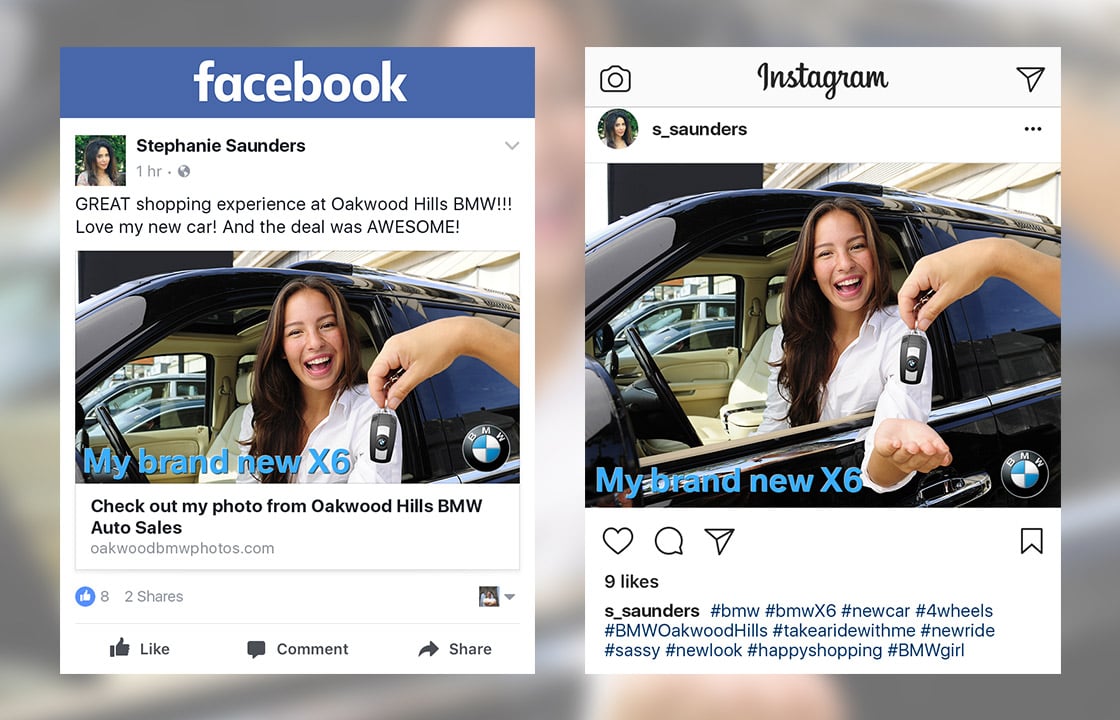 Control Branding of Social Sharing
When viewing their image, consumers click the buttons to share to Facebook, Twitter, Instagram, Snapchat, etc.
You control the branding of the image, the hashtag, messaging, and which networks to include.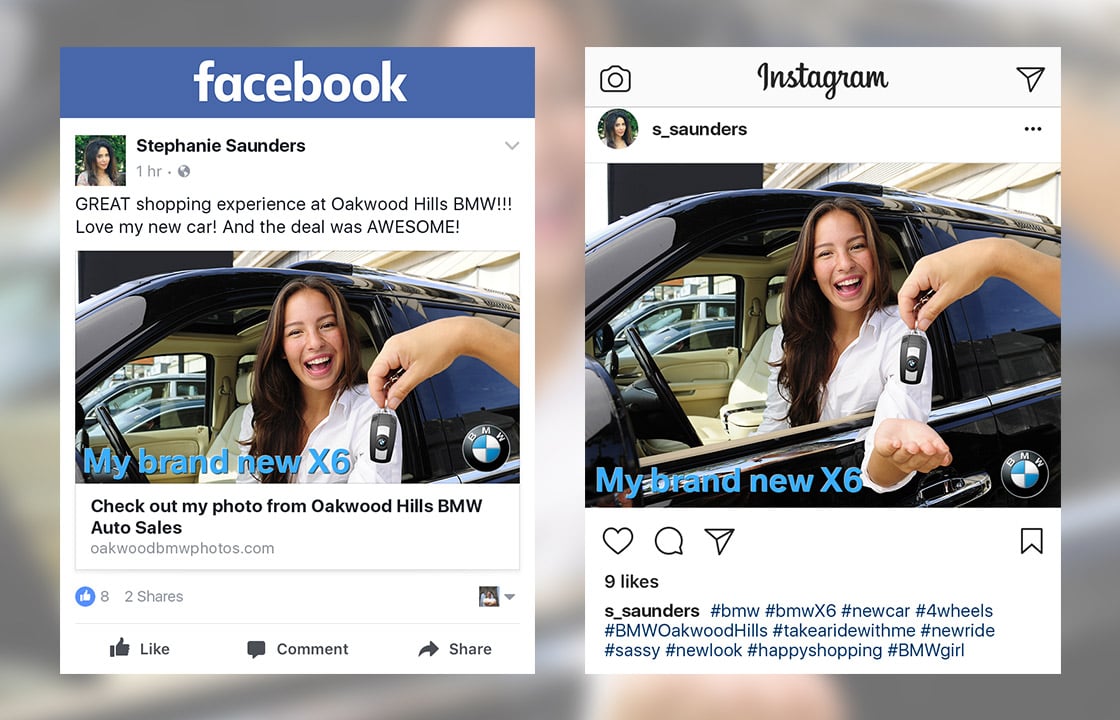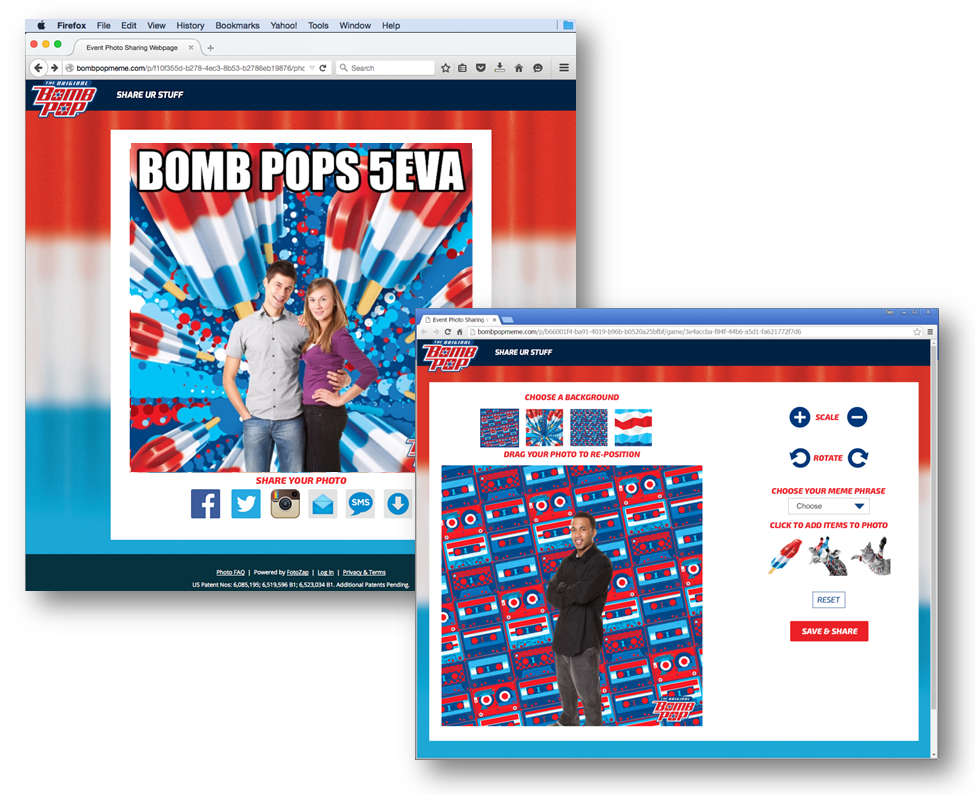 Custom Web Interactive
Allow consumers to transform their photo online, such as with an online 'Meme Generator'. Photos were taken with a green screen onsite and consumers could swap out backgrounds online.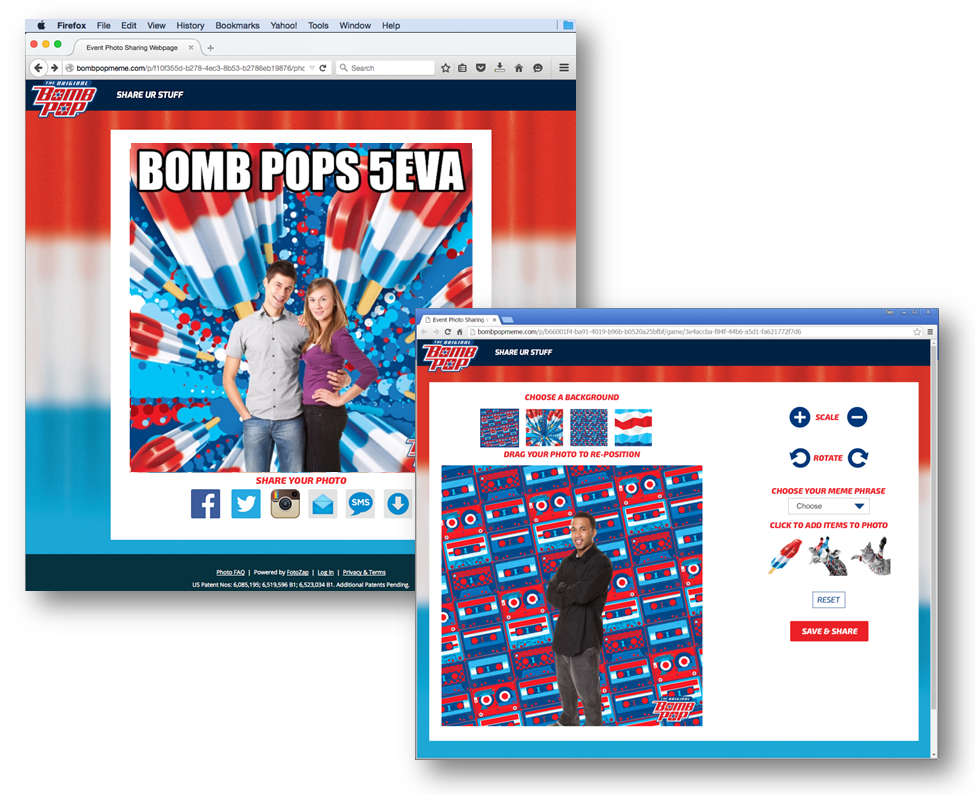 Web Interactive – Gallery of Examples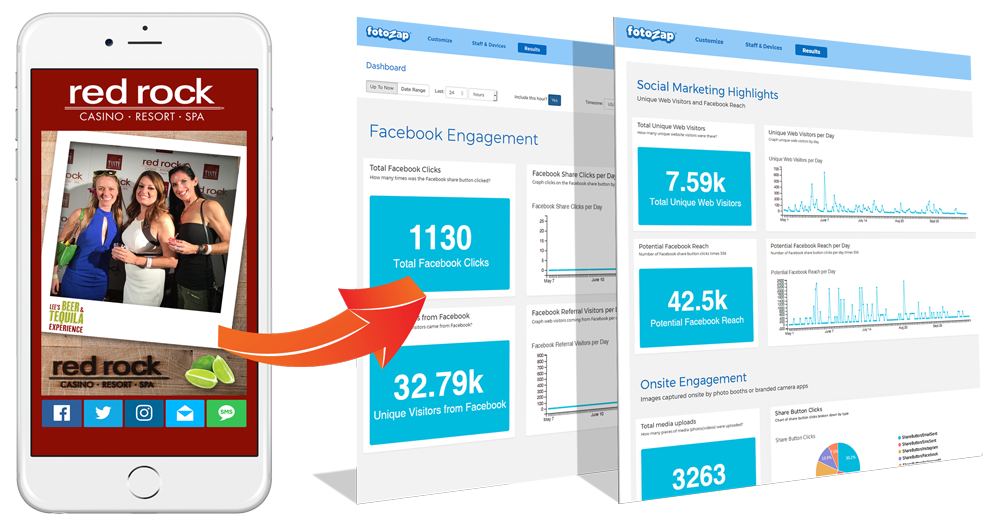 Find Out How Our Social Photography Platform Can Deliver Meaningful Results