The Ideal Pre-Configured Portable Photo Booth for Brands
Set up in minutes with your own staff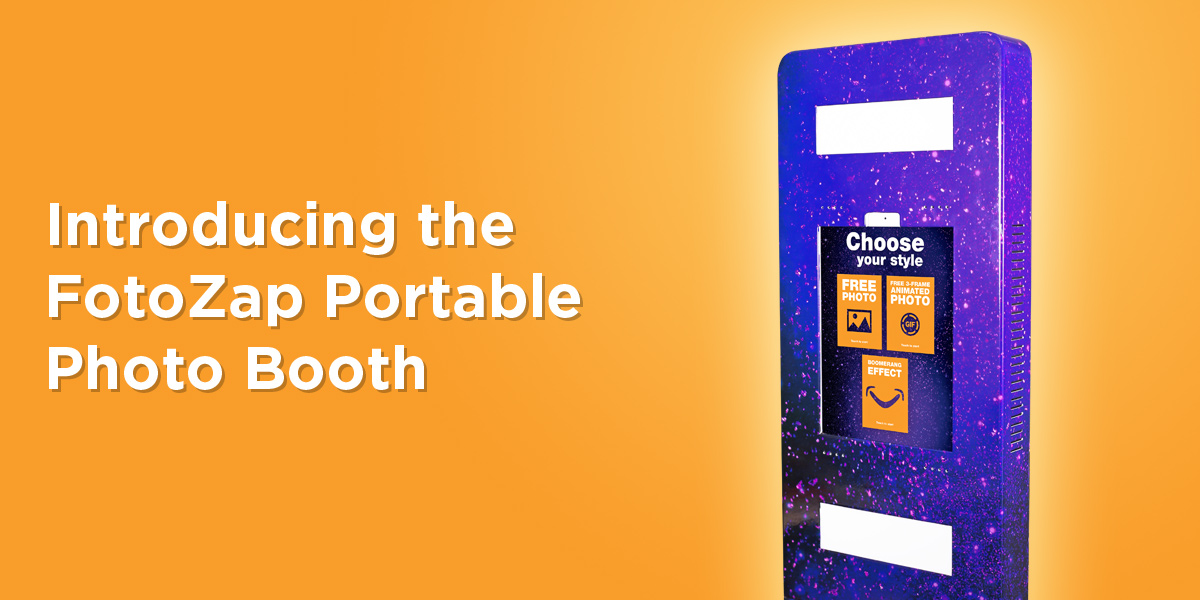 Feature-Rich Options Keep Guests Fully Engaged
Getting consumers to share branded photos and videos is a sure way to amplify your messaging through social media platforms.
The new Fotozap® Portable Photo Booth makes it easy.
Our patented system can turn captured photos of consumers into branded social media at every one of your events or retail locations.
Set up the software yourself using our handy DIY online portal, or toss us the baton and we'll do it all for you. No muss. No fuss.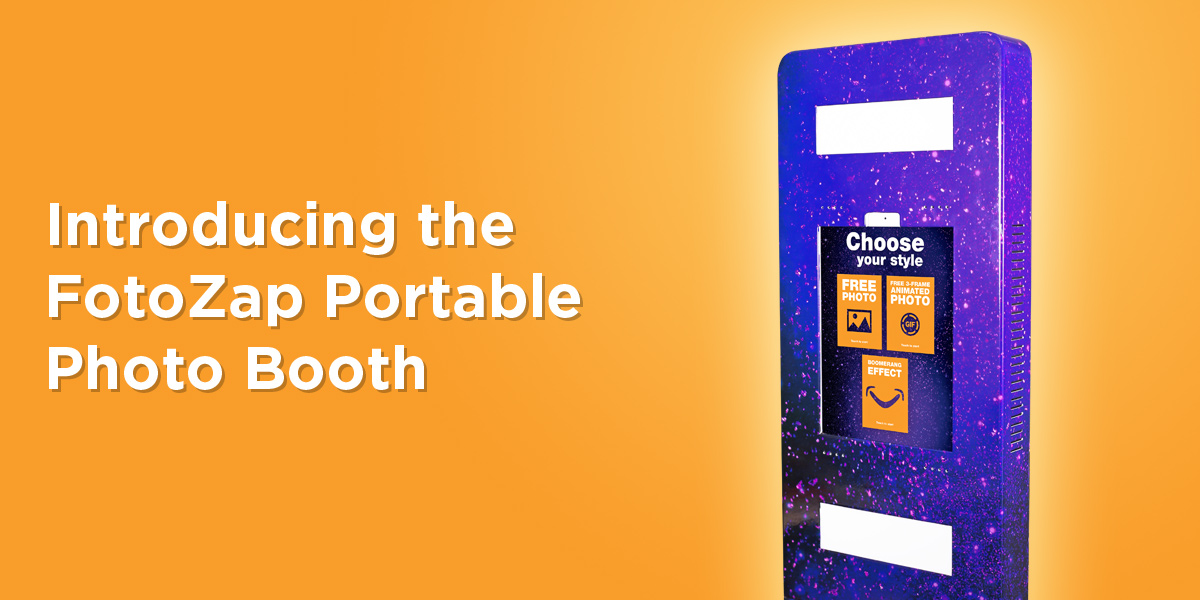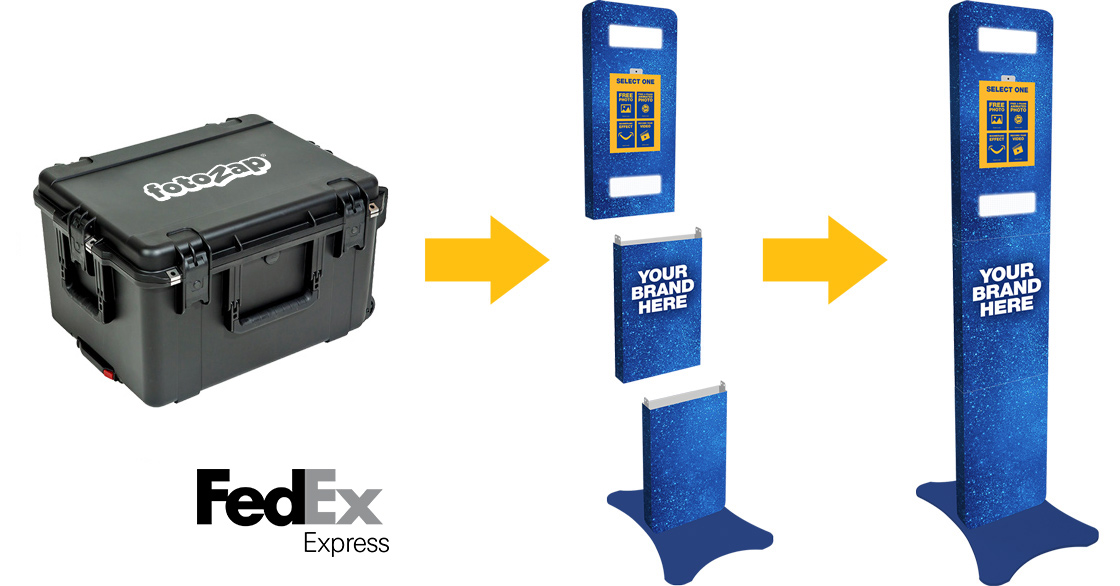 Easy to Set Up, Easy to Take Down, and Easy to Ship
The Fotozap Portable Booth features a built-in iPad Pro 12.9″ running Fotozap Booth software, and is optimized for portability.
Three pieces fit together in a snap
Two lights provide ample illumination
Custom video attract screens engage guests
Captures Photos, Videos, Boomerangs or GIFs
Delivery options via Email, SMS, Printing, or scanned Photo Access Cards
Full custom graphic wrap available
Select from a truckload of bell-and-whistle options, perfected over our 20 years of industry leadership.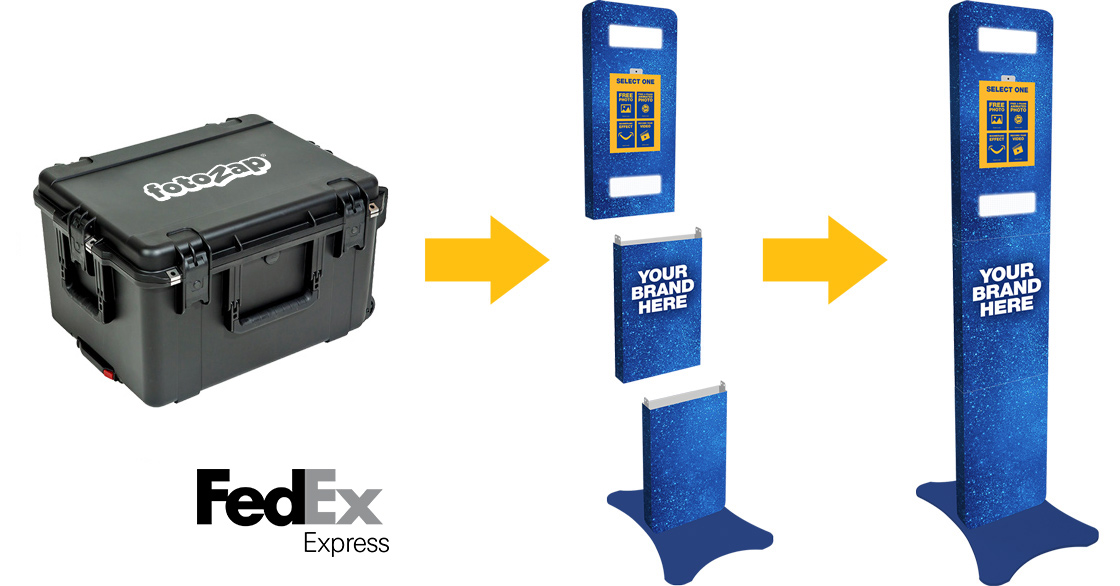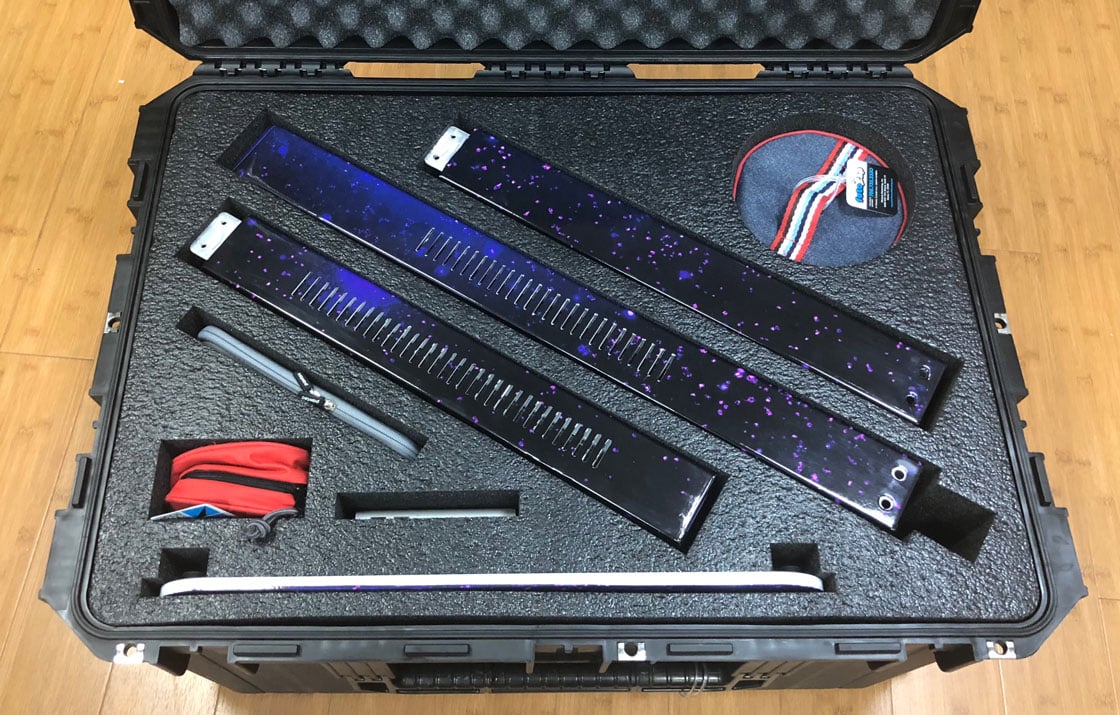 Headache-Free Simplicity Means No Need to Hire Expensive Outside Staff
Open the durable, rolling case and all the pieces, tools, and accessories are securely held in precision-cut foam. Each element has its own slot, helping to ensure that nothing gets left behind and that when you get to your next event, there are no 'surprises.'
Extra tools and accessories are neatly encased in their own holders. We even include an electric screwdriver to speed along the setup and tear-down process.
Adding the optional all-day battery means no more worrying about guests tripping over electrical cords.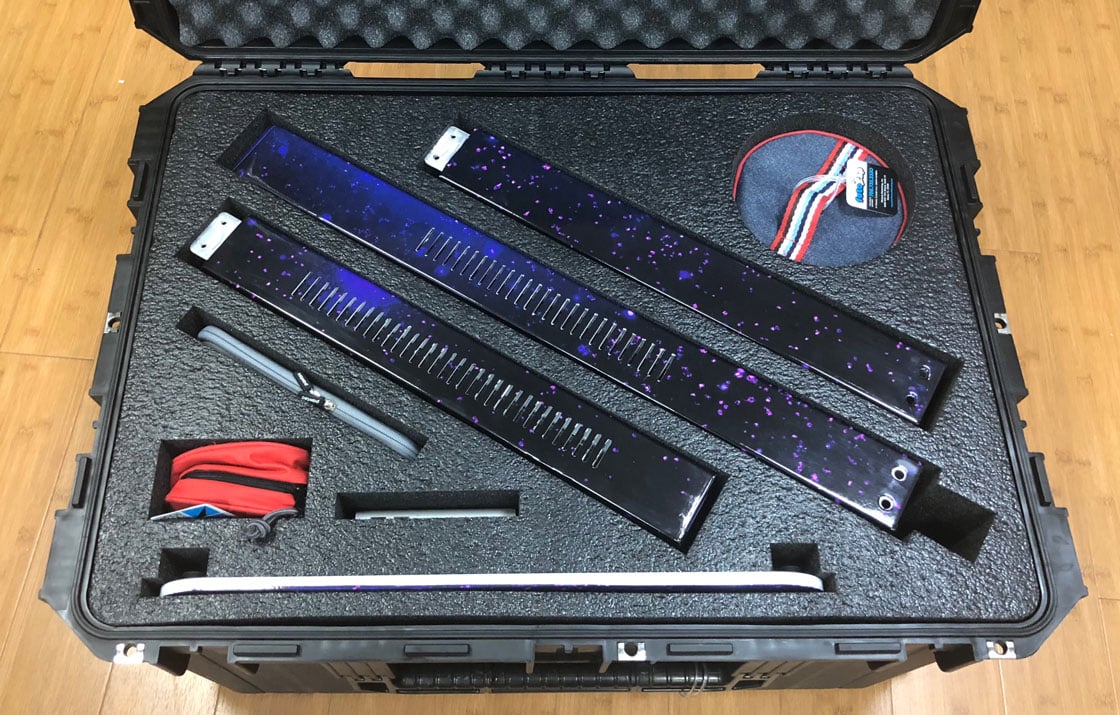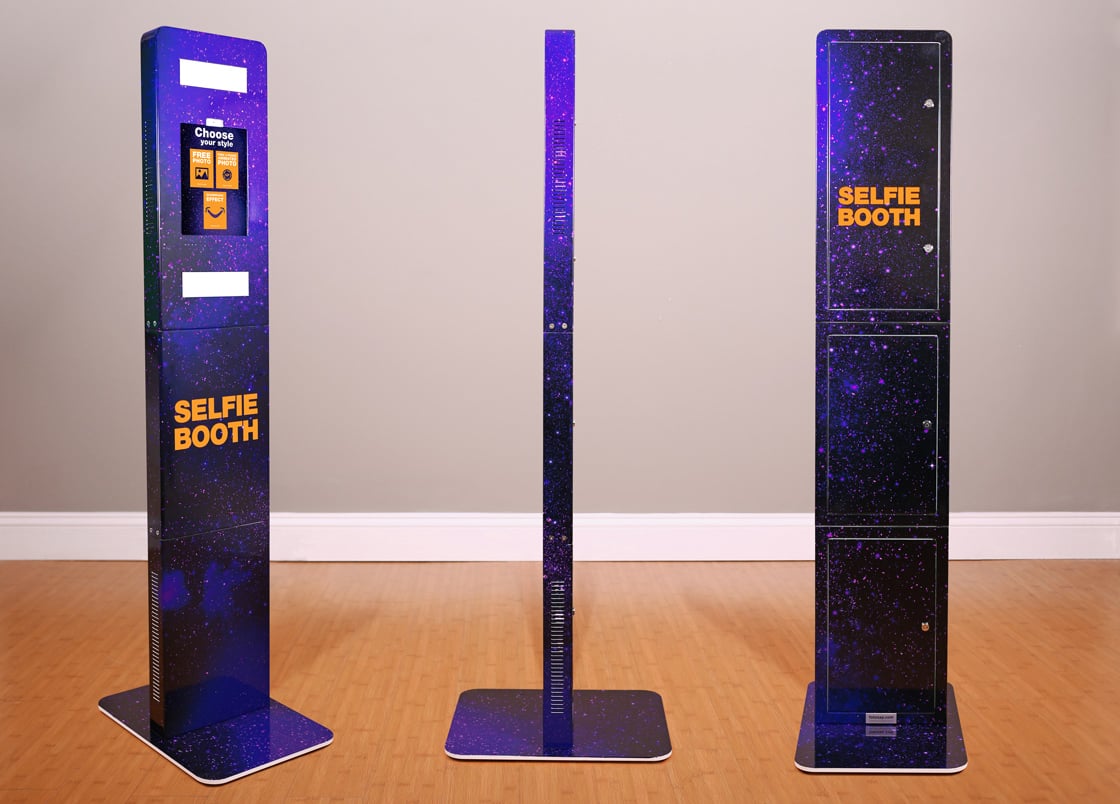 Make a Statement With Onsite Branding Options
The booth can be shipped fully vinyl wrapped with your custom design. Or add a die-cut front panel for greater impact.
When not in use, the 12.9" iPad Pro's brilliant Retina Display plays a custom video loop to attract users and promote your brand.
With curved corners, no visible welds, and flush mount lights, the precision engineered aluminum housing looks great anywhere.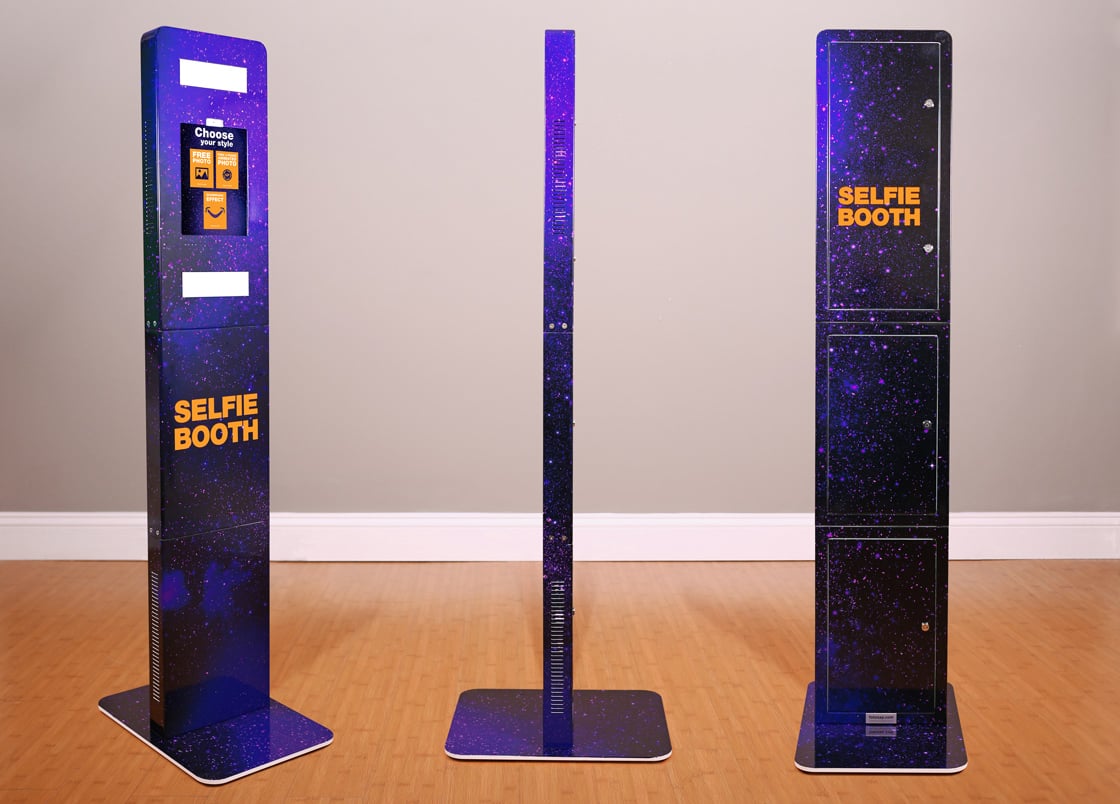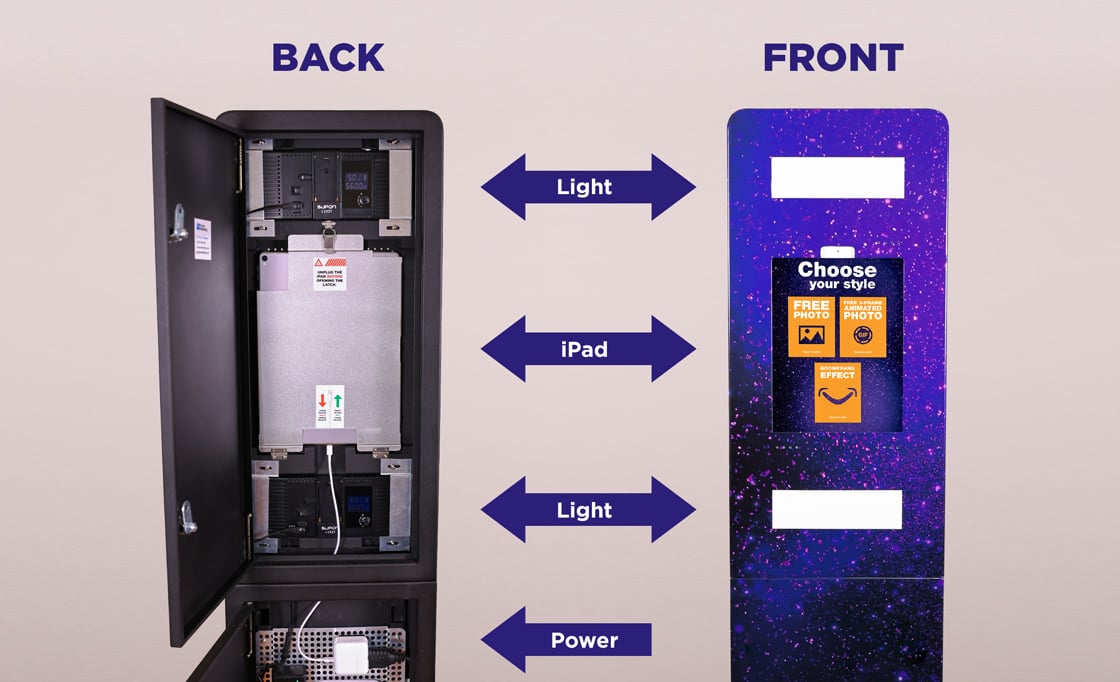 Combines Easy Access with High Security
No need to fish for wires or take out umpteen screws to get to your equipment. Three locking back doors make it super easy to:
Remove the iPad in seconds and use it as a 'handheld photo booth.'
Adjust the intensity and color temperature of each LED light
Connect to peripherals like a wired or wireless photo printer
Install a cellular access point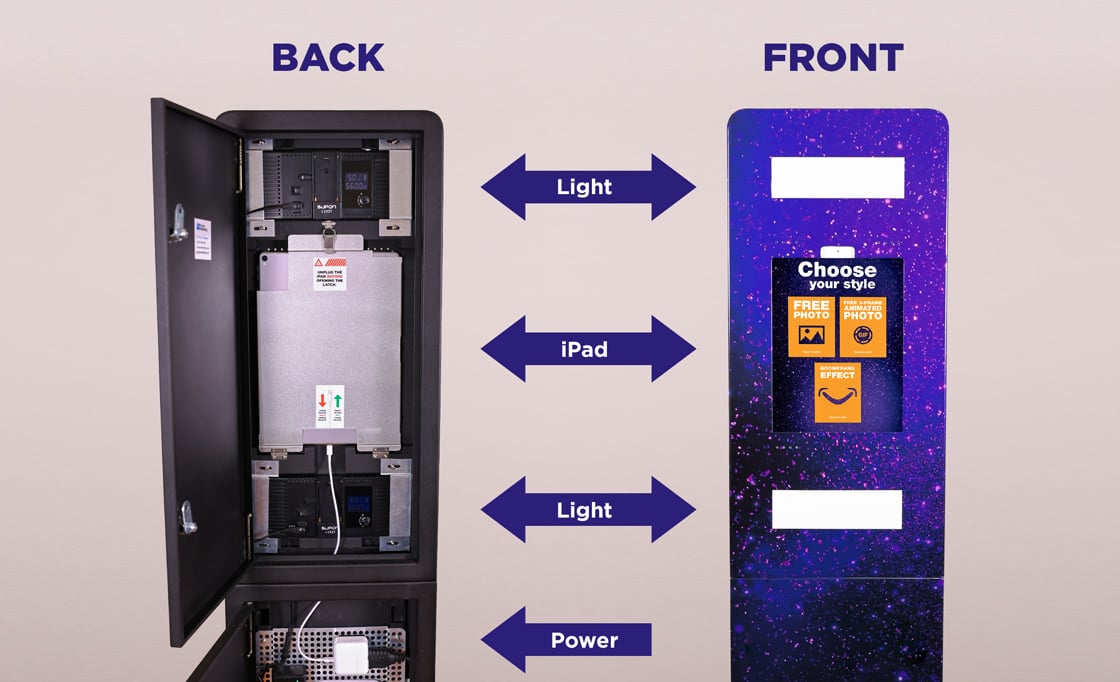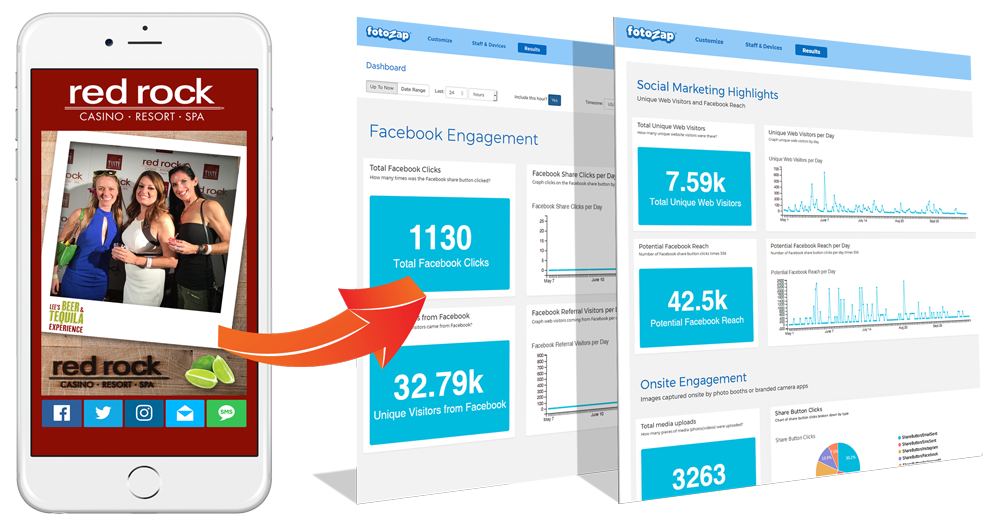 Find Out How Our Social Photography Platform Can Deliver Meaningful Results