Photo Access Cards
Cards are an optional add on, ideal for larger events where speed is important. Cards can be used to allow a consumer to participate in multiple image capture experiences without entering information each time. All Picture Marketing image capture solutions support Photo Access Cards.
The cards themselves become a branded keepsake and can be integrated with credentials, coupons, tickets, or loyalty cards. Each card contains a unique code that allows the consumer to view just their own photo(s) online.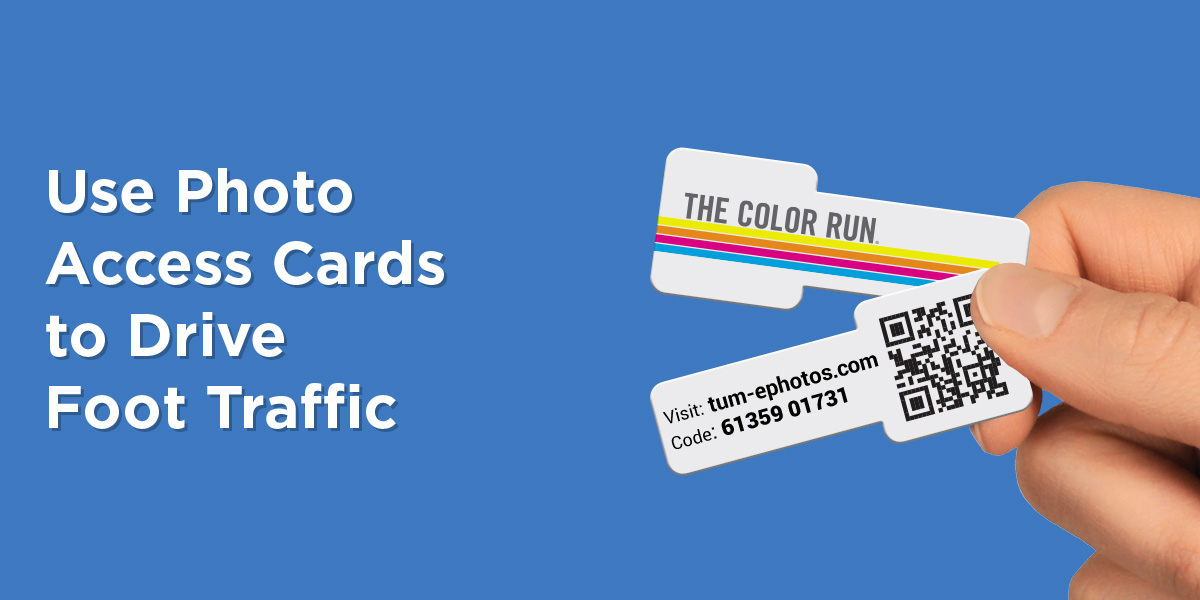 The Photo Pass System
Last year, a luxury auto manufacturer asked us to help integrate socially shared photos into their visitor experience. That's right in our wheelhouse.
Visitors to their Atlanta experience center receive a credential with a Fotozap QR code on it.
As visitors go on the tour, enjoy their test drive experience, or take delivery of their new vehicle, staff members snap photos and scan the guest's credential.
Our Photo Access Cards tie the whole program together and are perfect for festivals, malls, and large events.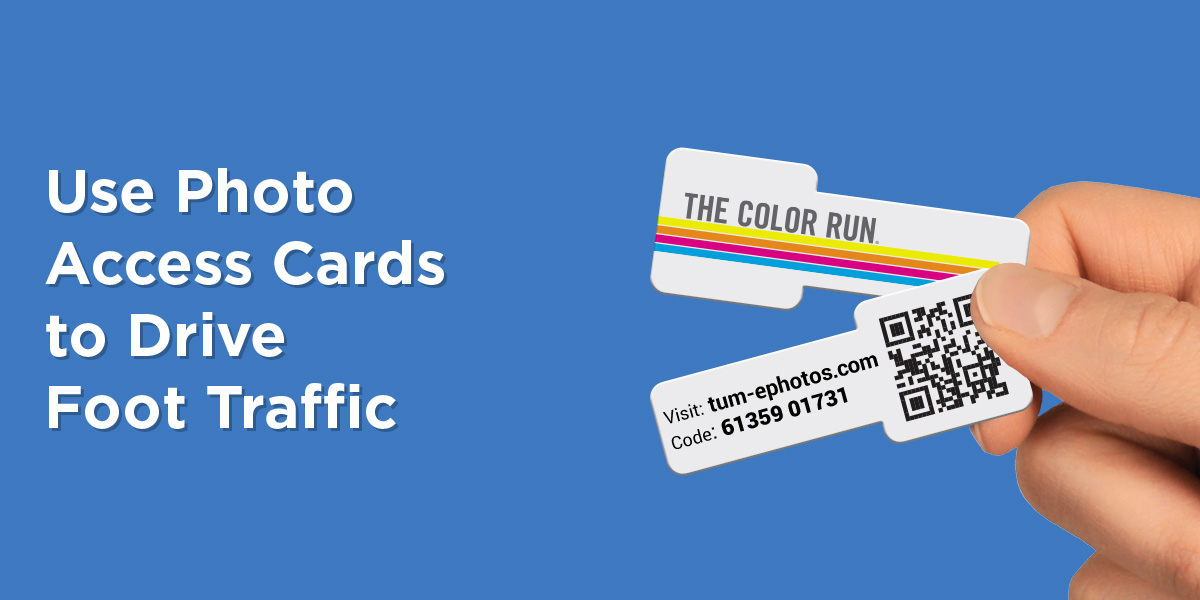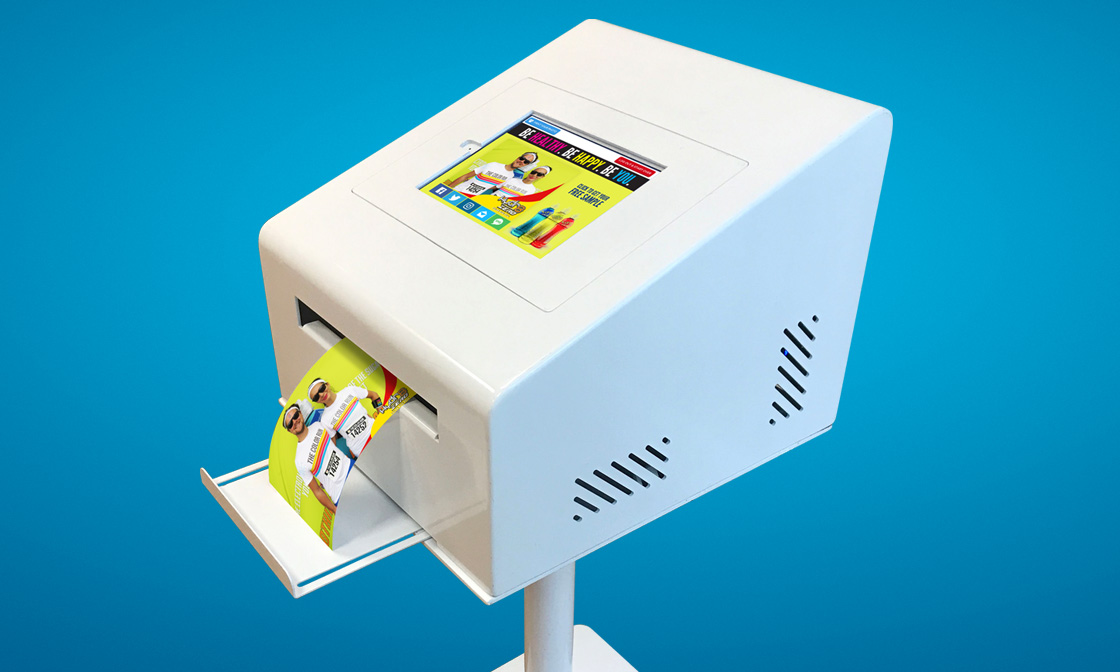 The On-Demand Printing Station
Just like at the experience center, Photo Access Cards allow your brand to capture photos throughout a venue or event, and then let consumers privately view their own images and decide which ones to share or instantly print.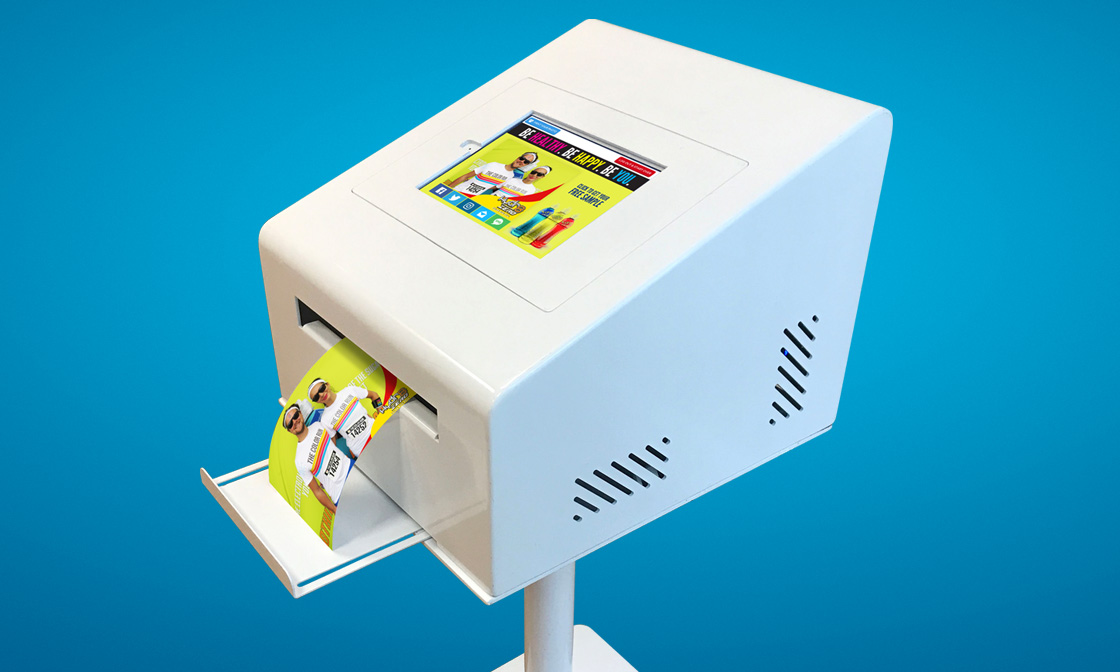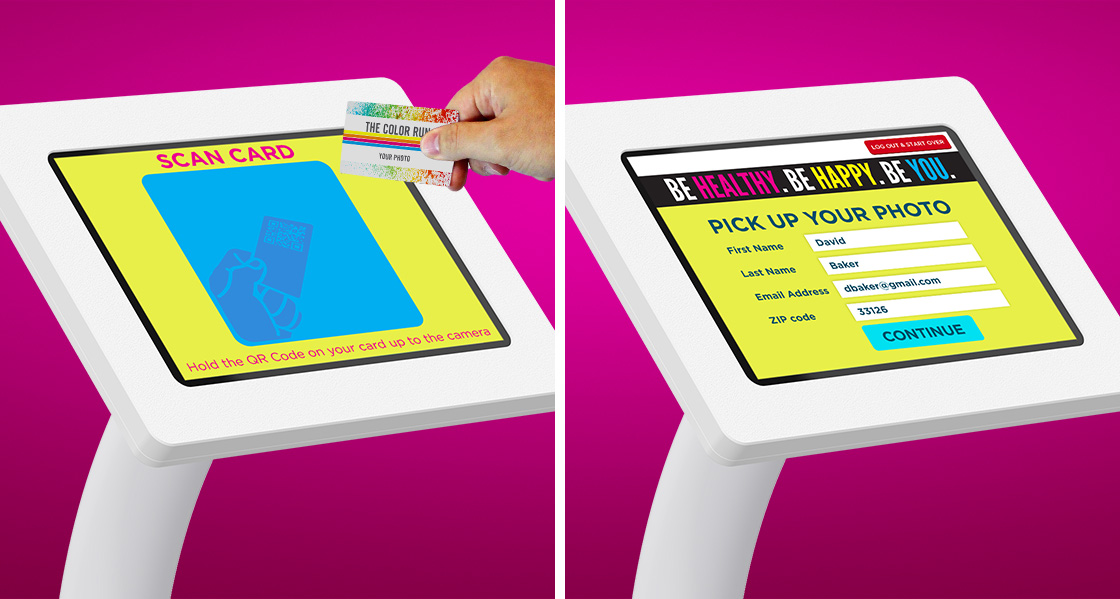 Collect Guest Data Before or After Image Capture
As consumers arrive at a venue, they can be asked to scan a card and then enter their email, phone number, survey responses, Facebook login, or even sign a photo release.
After that, every photo scanned to their photo access card will automatically be delivered to them.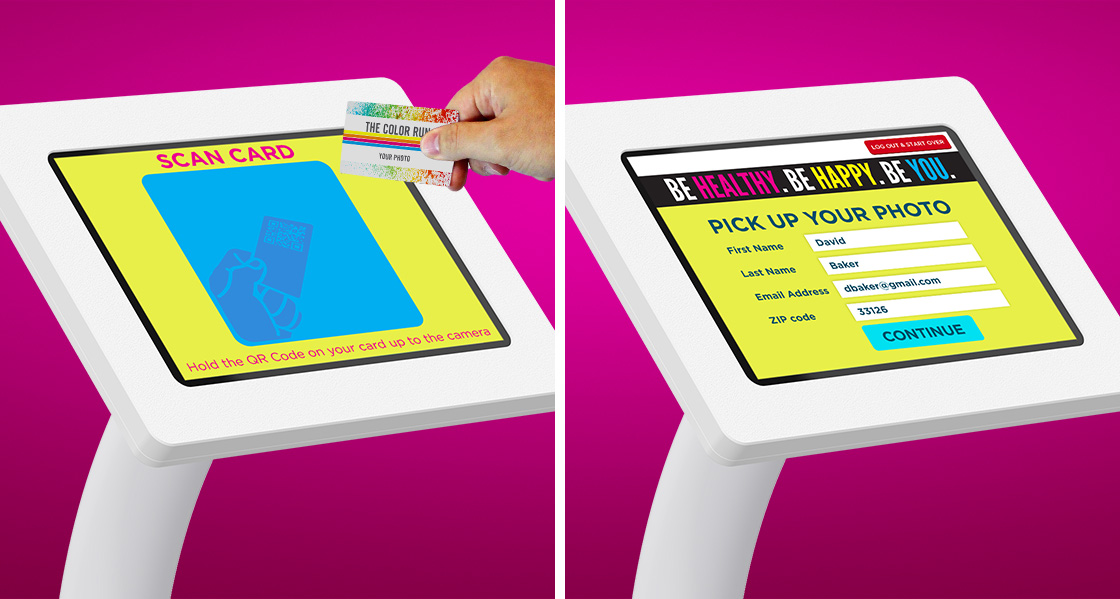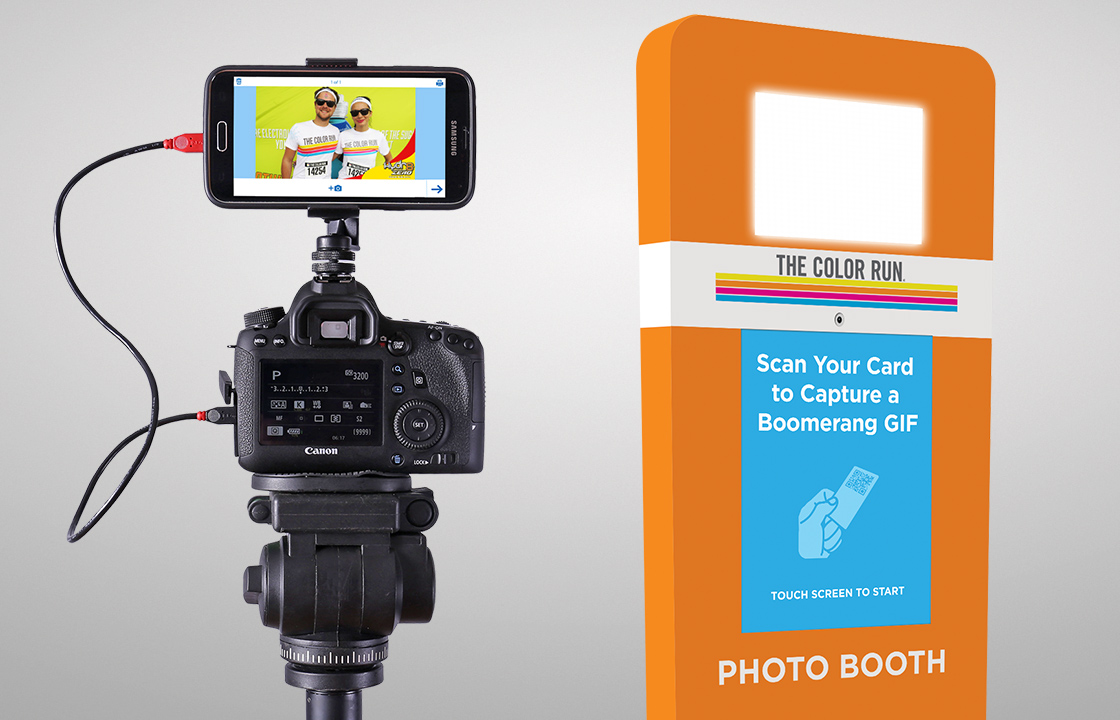 Capture Images with Photo Booths, DSLRs or iPads
All of our capture solutions give you the option of using Photo Access Cards.
You might start your event with a pro photographer shooting red carpet photos against a step-and-repeat backdrop. The card they hand consumers can also be scanned for any additional photo opps at your event, such as photo booths, green screen, or mobile photography.
Afterwards, consumers privately view and share just their own images on a branded website.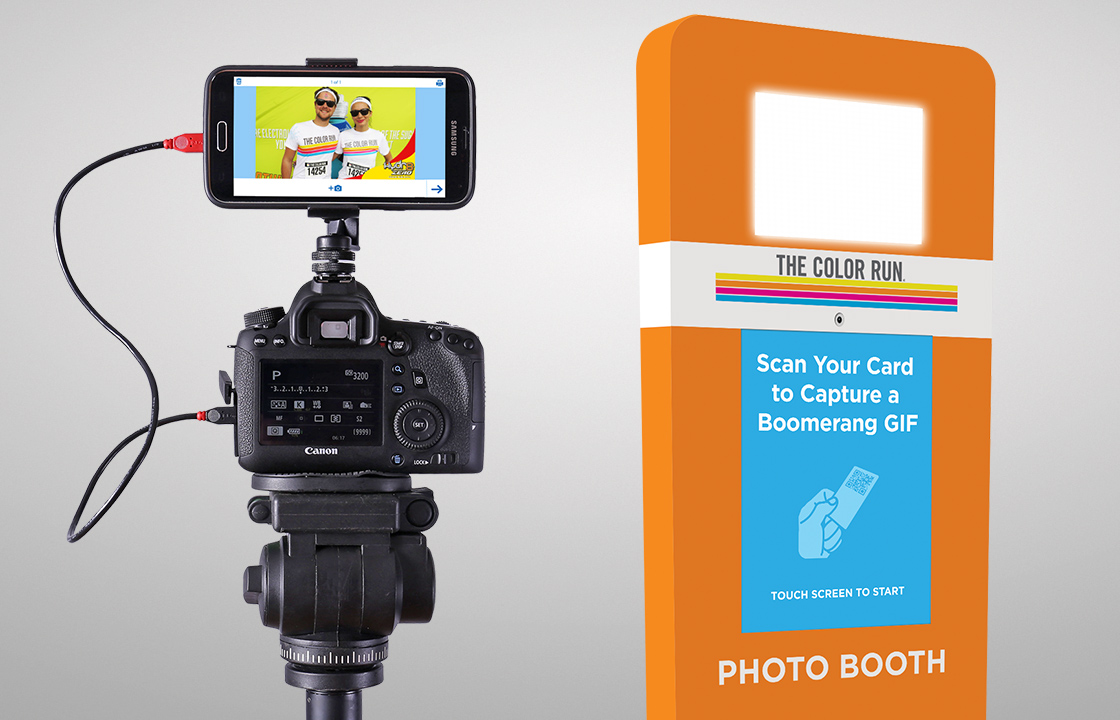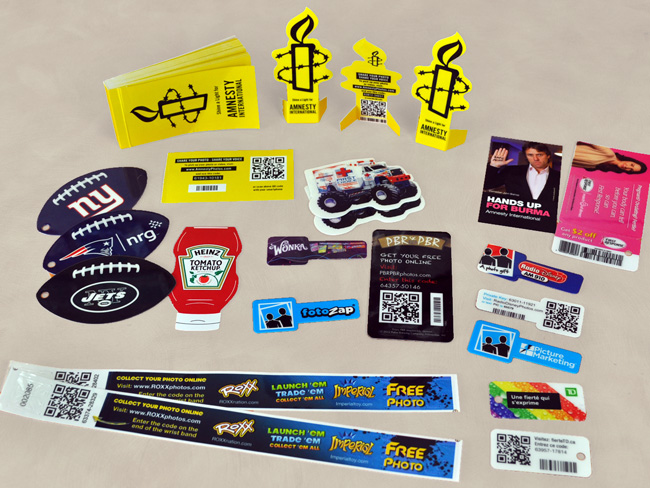 Booklets and other specialty cards are also available.
Photo Access Cards Styles
Photo Access Cards come in a variety of formats and materials. From our standard cards shown below to booklets, die-cut, and other specialty cards.
Cards can be used with registration stations, handheld tablets, or consumers can also use the information on the card to privately view their image on their own phone or computer.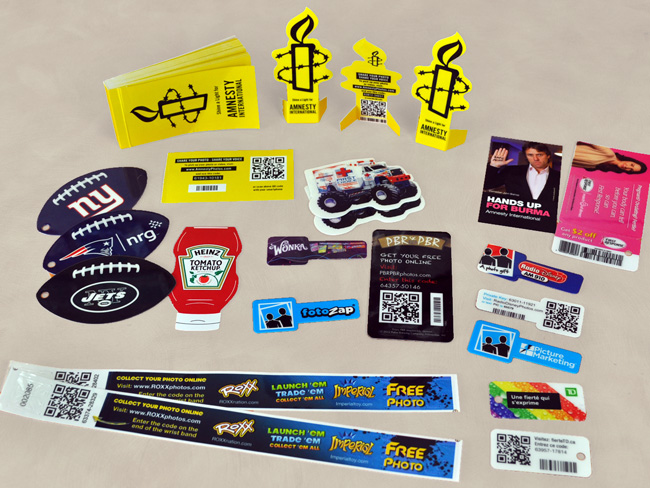 Booklets and other specialty cards are also available.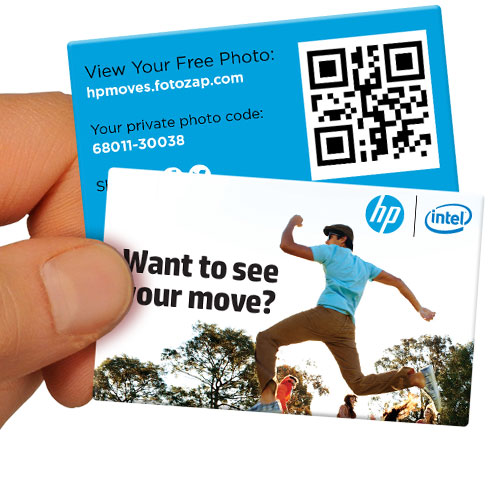 Our standard cards are the size of a business card in paper or plastic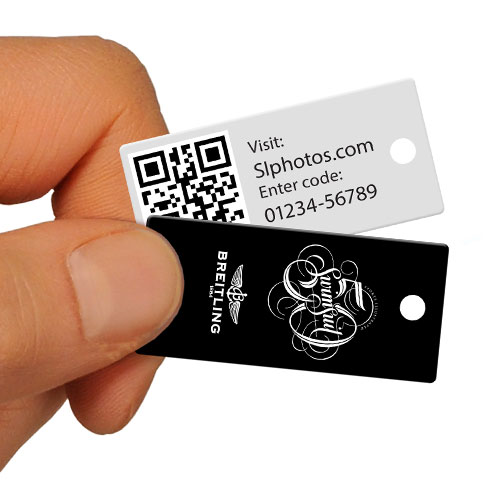 Cards can be produced as plastic key chain cards with a hole punch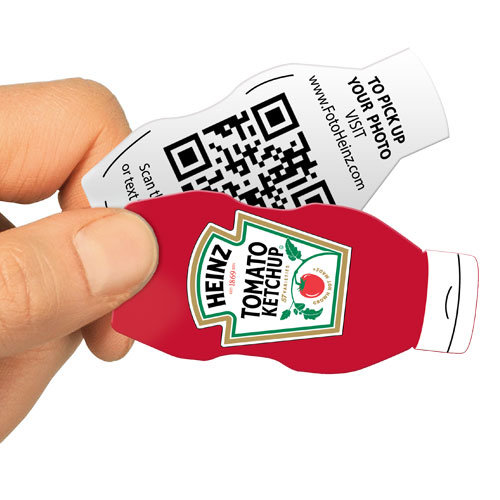 Custom cards can be die-cut, wrist-bands, credentials, booklets, etc.
The Fotozap Scanner App
The Social Sharing Kiosk allows guests to immediately share the photo or video you just captured of them on Facebook or other social networks. After the staff member has taken a photo of the guest with any of our capture options, the guest simply holds their Photo Access Card in front of the screen and can immediately see their photo (after entering any required data collection fields).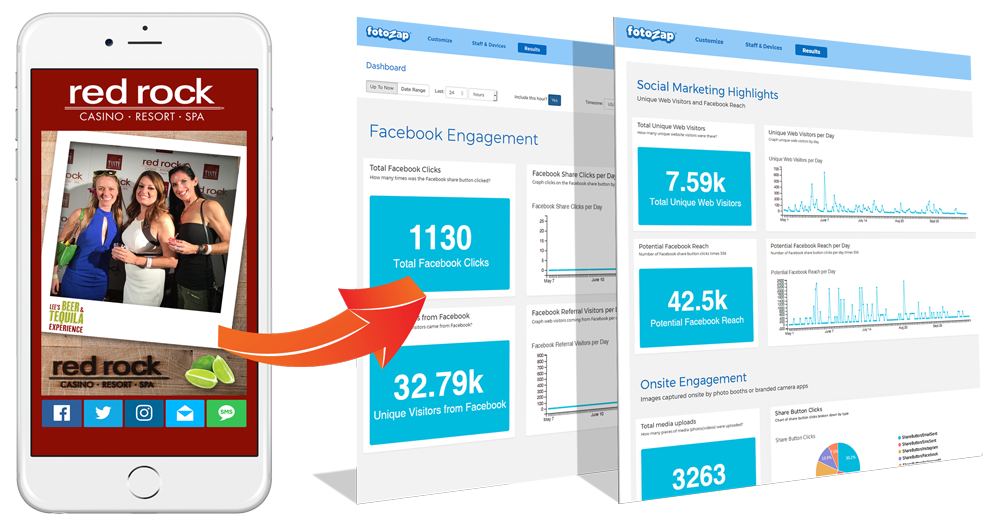 Find Out How Our Social Photography Platform Can Deliver Meaningful Results