Onsite Photo Mosaic
Display an Interactive Mosaic of Collected Photos
Combine digital technology with fine art (yes, your logo counts) to create an imaginative photo mosaic using the images from your event. The mosaic creates an image of the brand's choice out of hundreds or thousands of individual photos. Photos can be taken onsite by event staff or photo booths, as well as being pulled in from social media channels via hashtag or direct submission.
Add interactivity on event screens and online:
Recently captured photos can fly into place on the mosaic
Online viewers can zoom in to the image in and see the individual event photos
Allow consumers to search for their own photo and see how it fits into the big picture.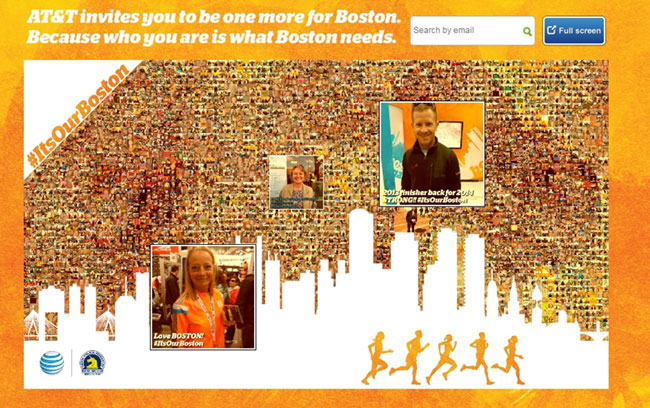 AT&T gathered photos from onsite photographers, photo booths, and hashtag submissions to commemorate the theme of #BostonStrong at the Boston Marathon.
The mosaic was the best of both worlds: free form social content with the control of onsite photo capture and moderation.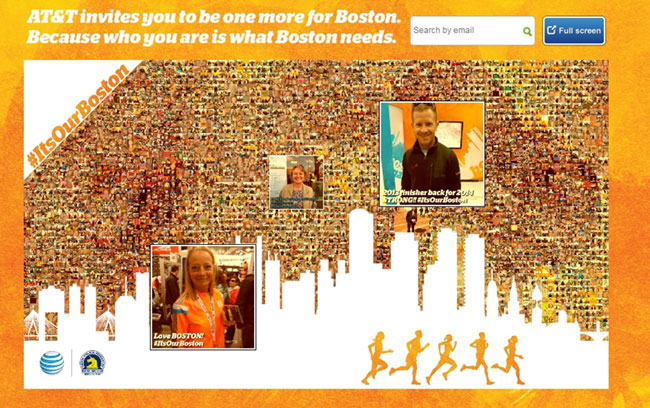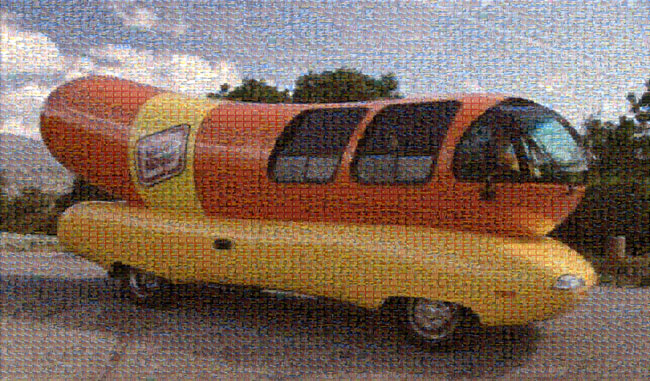 Oscar Mayer created a mosaic that featured their iconic Wienermobile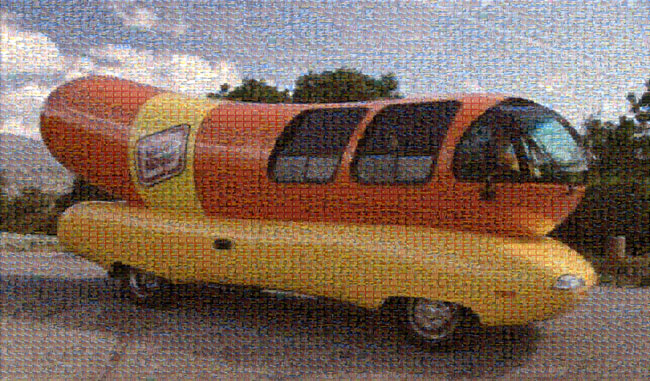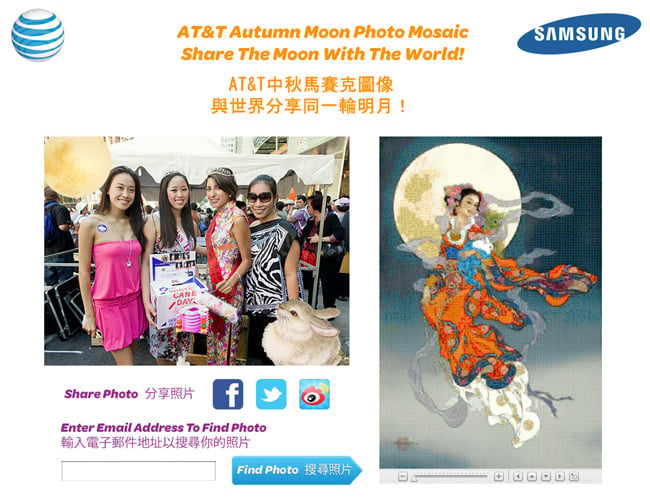 Individual photos in a mosaic reproduced artwork commemorating Autumn Moon.
Consumers could enter their email to find their own event photo.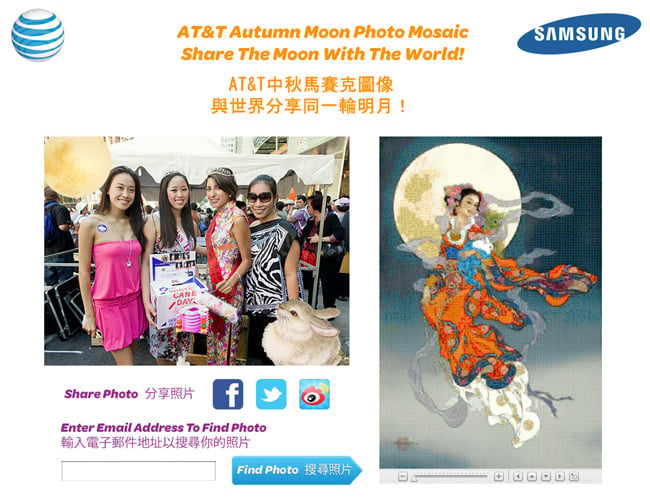 Select Feeds to Create Your Photo Mosaic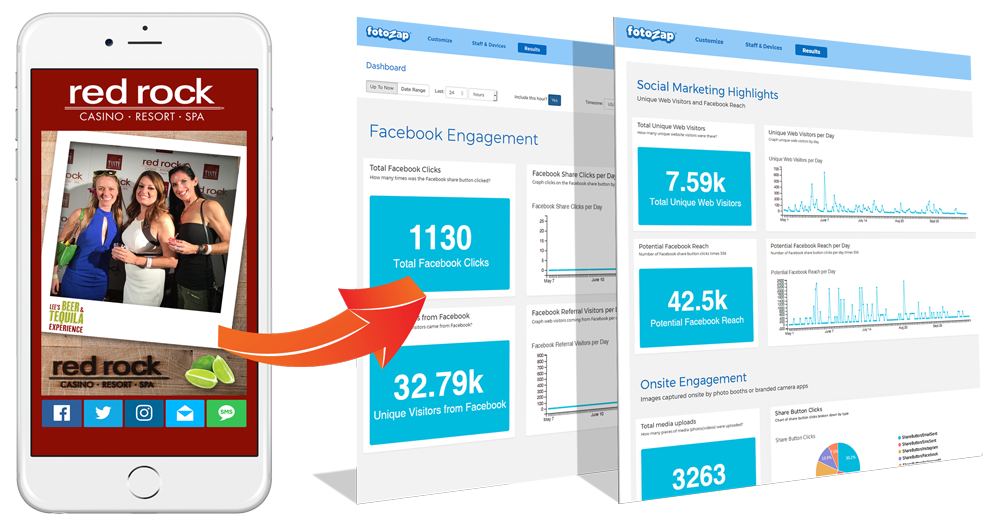 Find Out How Our Social Photography Platform Can Deliver Meaningful Results