Turn Captured Images Into Branded Content That Gets Shared
Our platform instantly converts images captured onsite into personalized branded content.
The Fotozap app captured and delivered branded images of consumers at a surfing championship.
Car show attendees were inserted into one of three different jaw dropping Pacifica TV commercials.
Achieve Your Key Marketing Metrics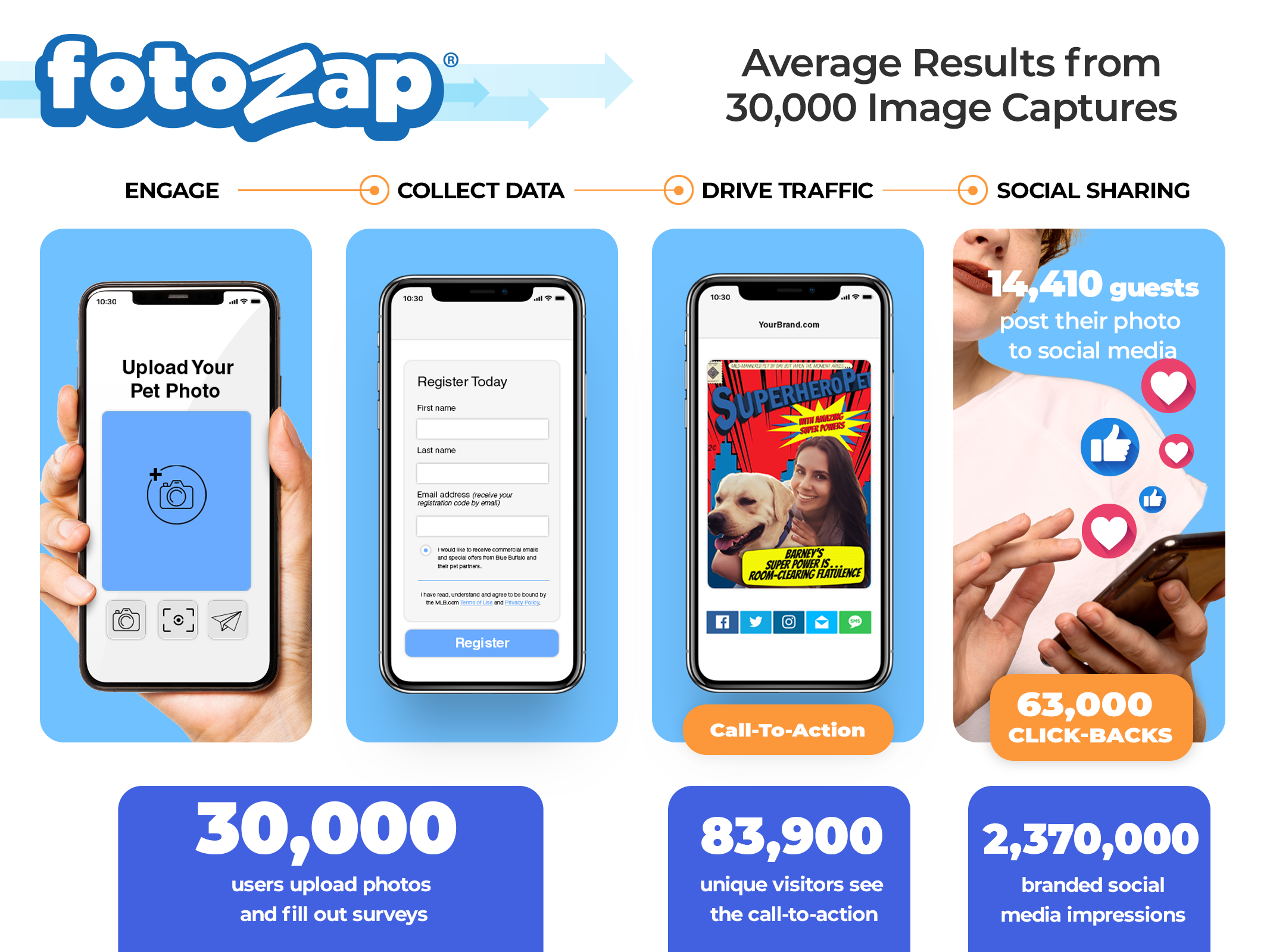 Guest Engagement
Select from virtual or on-site tools to capture share-worthy images of consumers
Lead Generation
Build your list of targeted leads you can save and remarket to
Calls-to-Action
Increase loyalty program sign-ups, customer reviews, and online offer participation
Social Engagement
Grow your social following and increase word-of-mouth referrals as guests share your branded content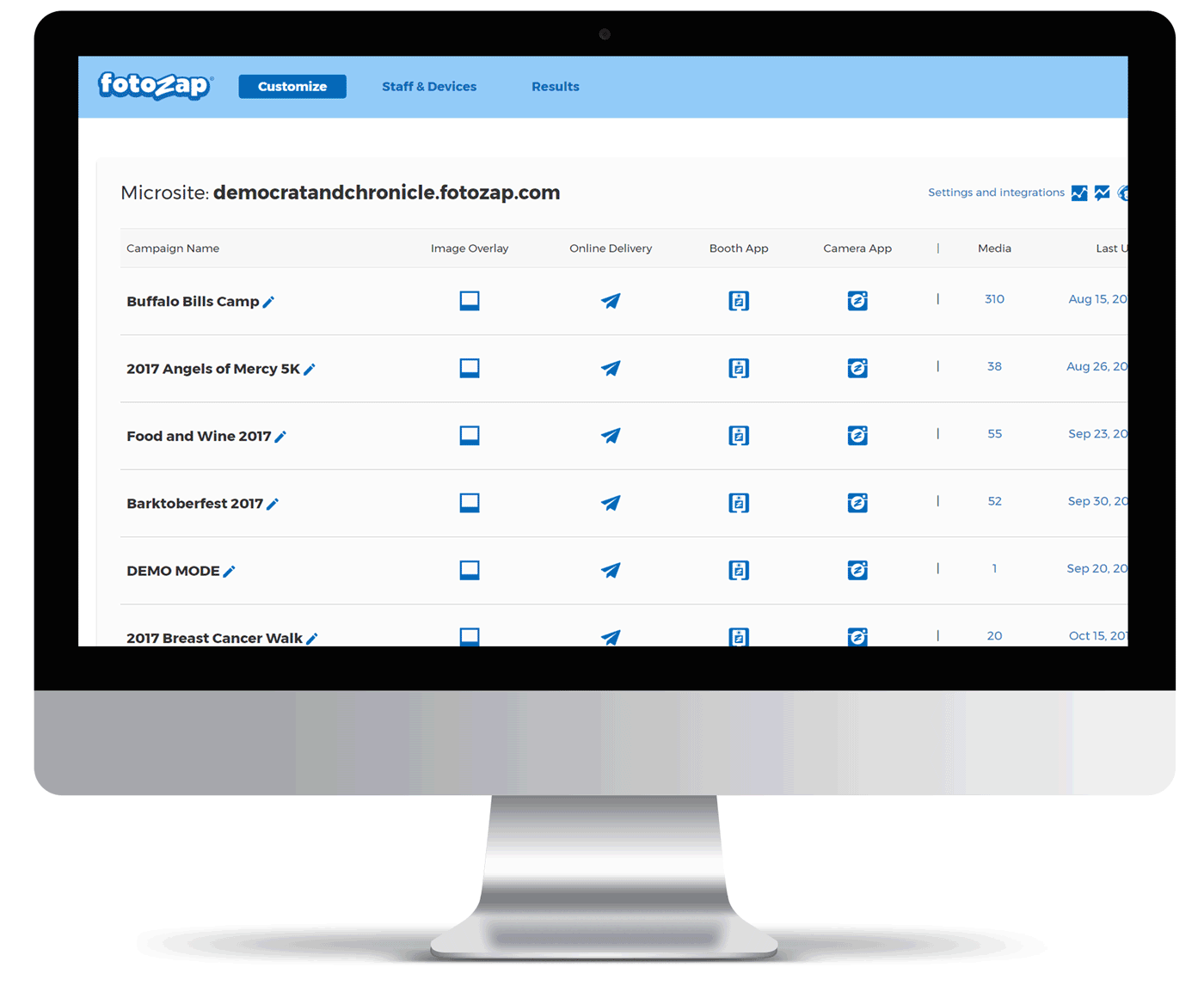 Take Control of Your Promotion With Our Flexible Platform
Image branding, data collection, and reporting can all be customized.
Let our client services team engineer a unique experience for your customers and ensure that all your legal and branding requirements are met.
Login to our Admin Website to change creative, deploy promotions to any staff member or photo booth, and view or schedule reporting dashboards.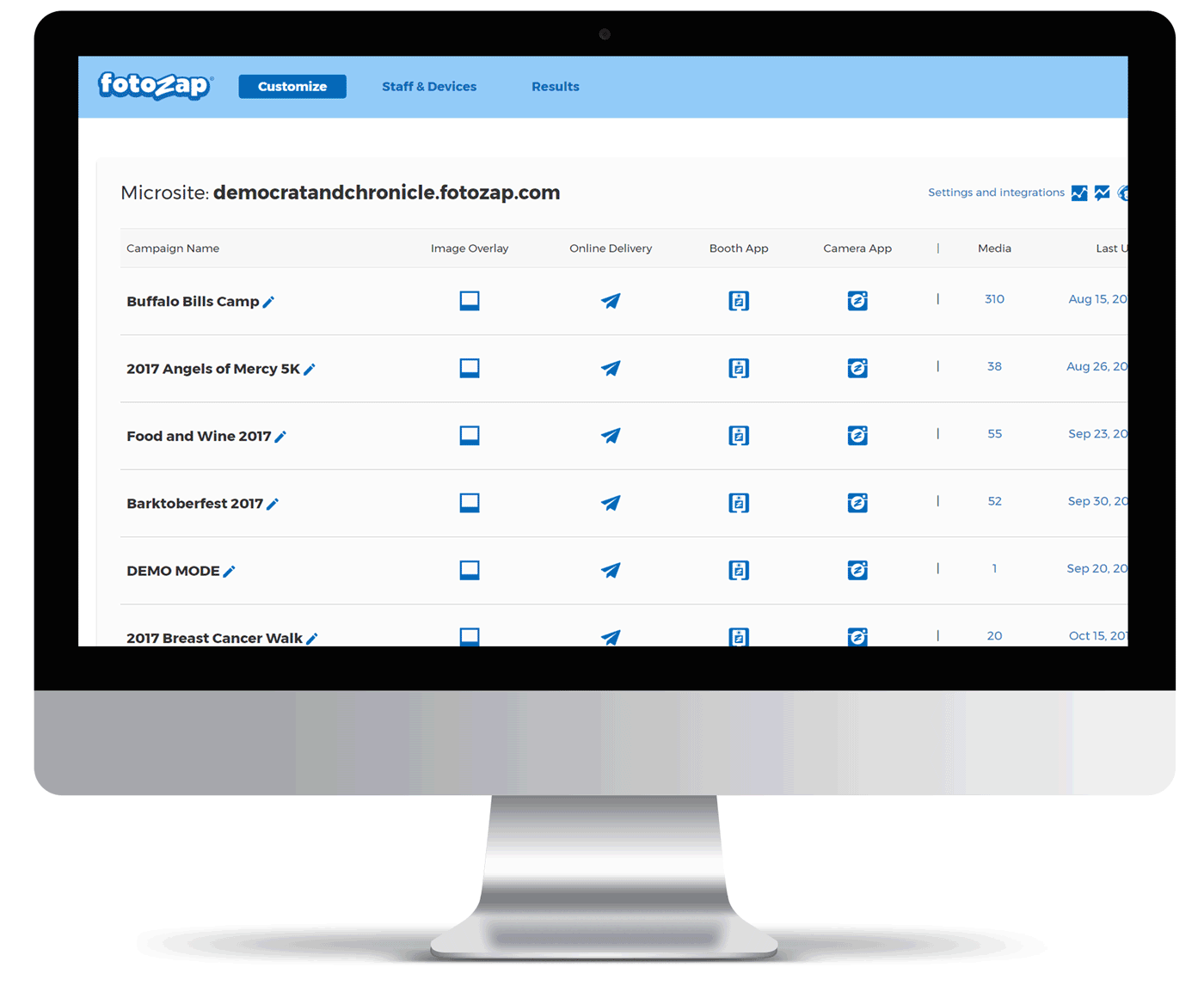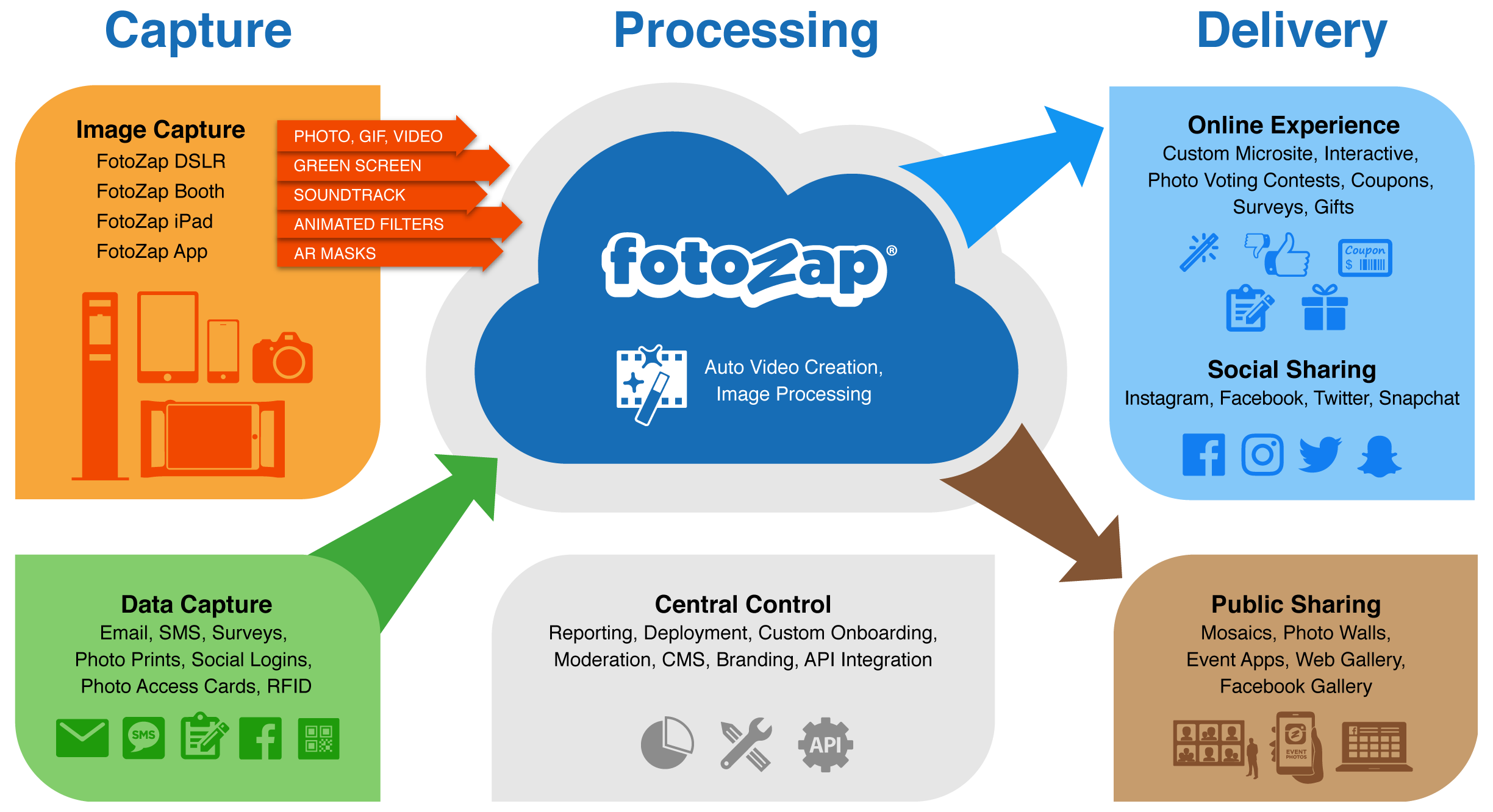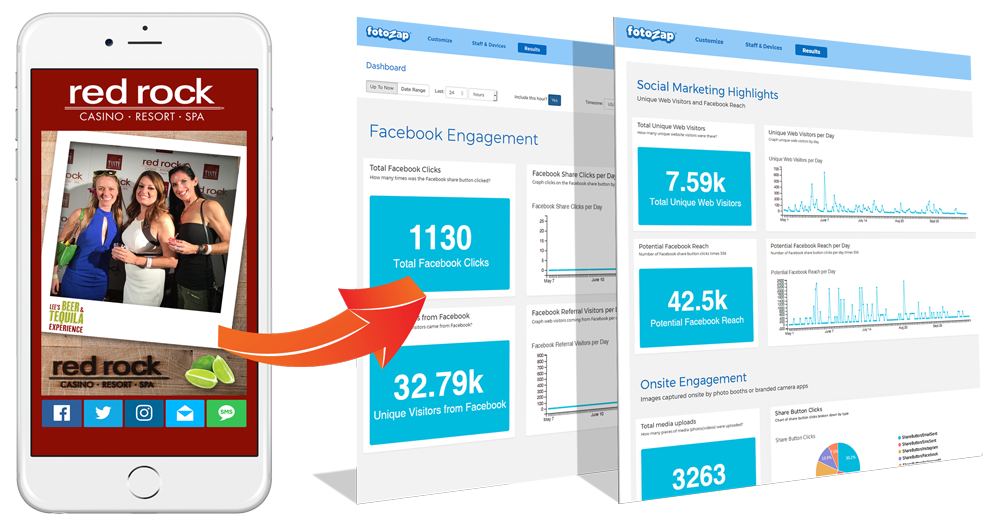 Find Out How Our Social Photography Platform Can Deliver Meaningful Results
Used by over half of the 100 largest brand advertisers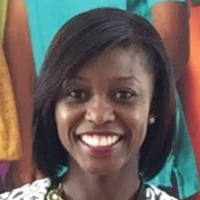 Picture Marketing –
The Choice of Media Companies
"Picture Marketing created a seamless and quick onsite experience, and definitely gave our fans the ability to easily share their photos to their favorite social networks. I appreciated their team's professionalism and support through the entire activation process. High-profile events are stressful by nature and have to come off perfectly. So it's a great feeling to know you are working with a group that understands that and is ready to deliver!"
Jodi Holmes
Sales Development & Marketing at ABC TV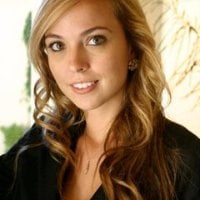 Picture Marketing –
The Choice of Trade Show Exhibitors
"The Picture Marketing app delivered powerful marketing benefits yet was easy-to-use. It was perfect for our trade show efforts."
Natasha Bennion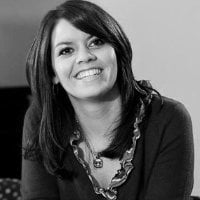 Picture Marketing –
The Choice of Agencies
"We were so pleased with the software, the quick activation and the metadata collection. Your company will definitely be our go to for our next event. "
Ellen Huffman
Senior Art Director at Luquire George Andrews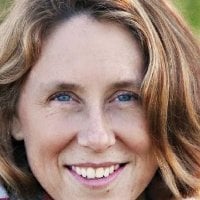 Picture Marketing –
The Choice of Social Media Companies
"I recommend Picture Marketing to anyone who wants to engage event attendees with social photography."
Patty Cox
LinkedIn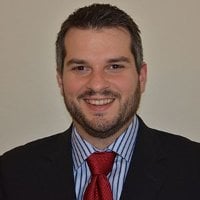 Picture Marketing –
The Choice of Conference Holders
"Picture Marketing's system created amazing word of mouth at the conference and allowed us to surpass our social sharing goals."
James Morera
Fleishman-Hillard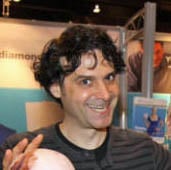 Picture Marketing –
The Choice of Seasonal Attractions
"If you are in the festival and attractions industry and have a recurring event, Fotozap is one of the best investments you can possibly make."
Billy Messina
Owner, Netherworld Haunted Attractions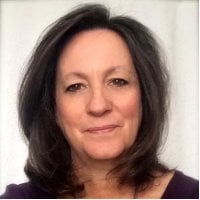 Picture Marketing –
The Choice of Museums
"As a non-profit children's museum, we were searching for an inexpensive way to increase engagement with our visitors. In taking branded photos of our visitors during special events and sharing them online, we opened up another important line of communication with the public we serve. The Picture Marketing platform made it simple and easy to engage these customers and measure the results."
Lois Logan
Museum Educator, Stepping Stones Museum