Creating Your Own Campaigns with FotoZap®
Our platform is uniquely suited to control deployments of any complexity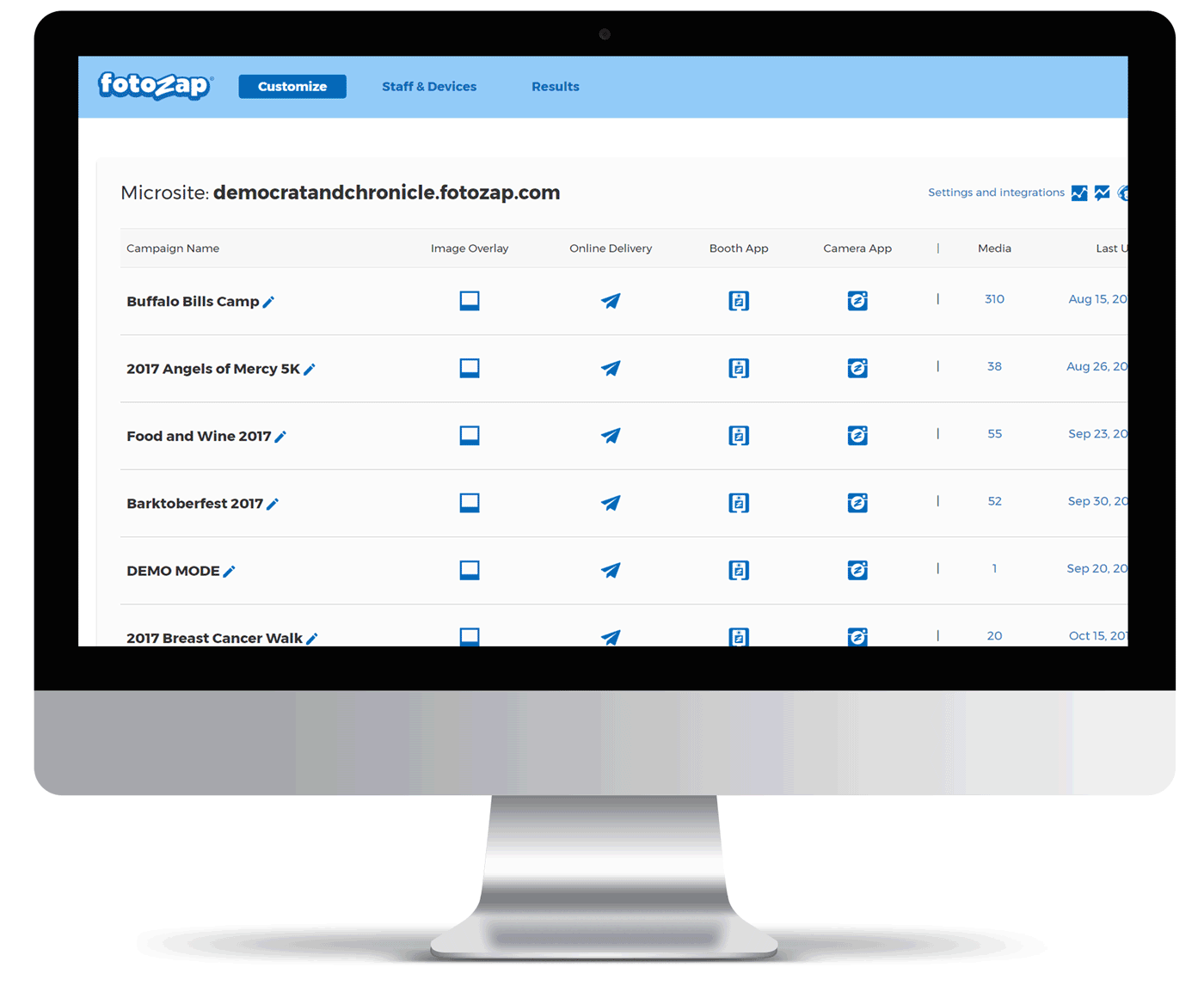 Take Control of Your Promotion With Our Flexible Platform
Image branding, data collection, and reporting can all be customized.
Login to our Admin Website to change creative, deploy promotions to any staff member or photo booth, and view or schedule reporting dashboards.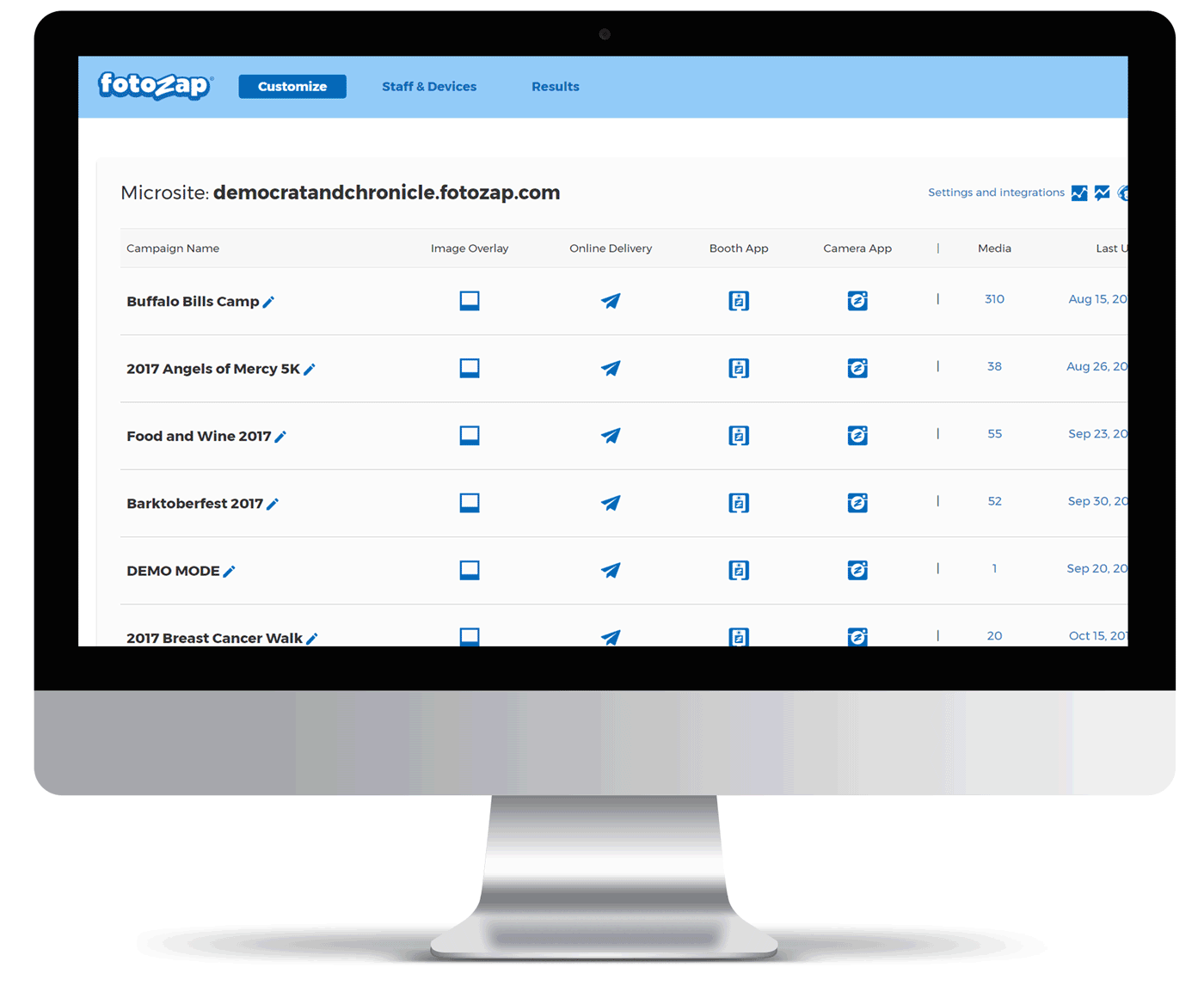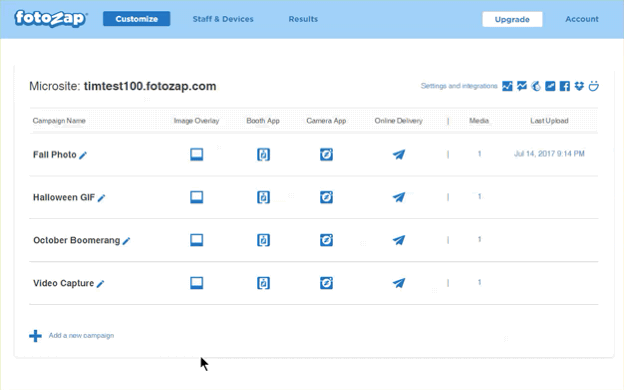 An Easy-to-Use Online Control Panel
Our cloud control panel makes it easy to create custom campaigns or make last minute changes.
And our platform allows us to handle the most complex requests, even if they are not in our control panel.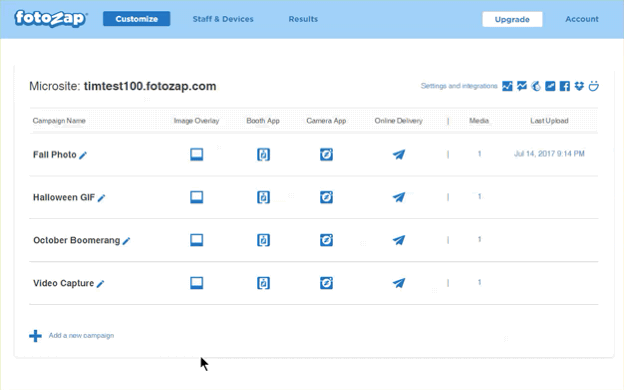 This short video shows how to:
create and customize Campaigns
group Campaigns into "Promotions"
assign Promotions to staff members and devices
how Promotions appear on the Booth and Camera iPad apps
setting up 3rd Party Integrations
giving your staff access to the Admin Site
Use the chapter icon in the bottom right of the video player to skip to sections of interest.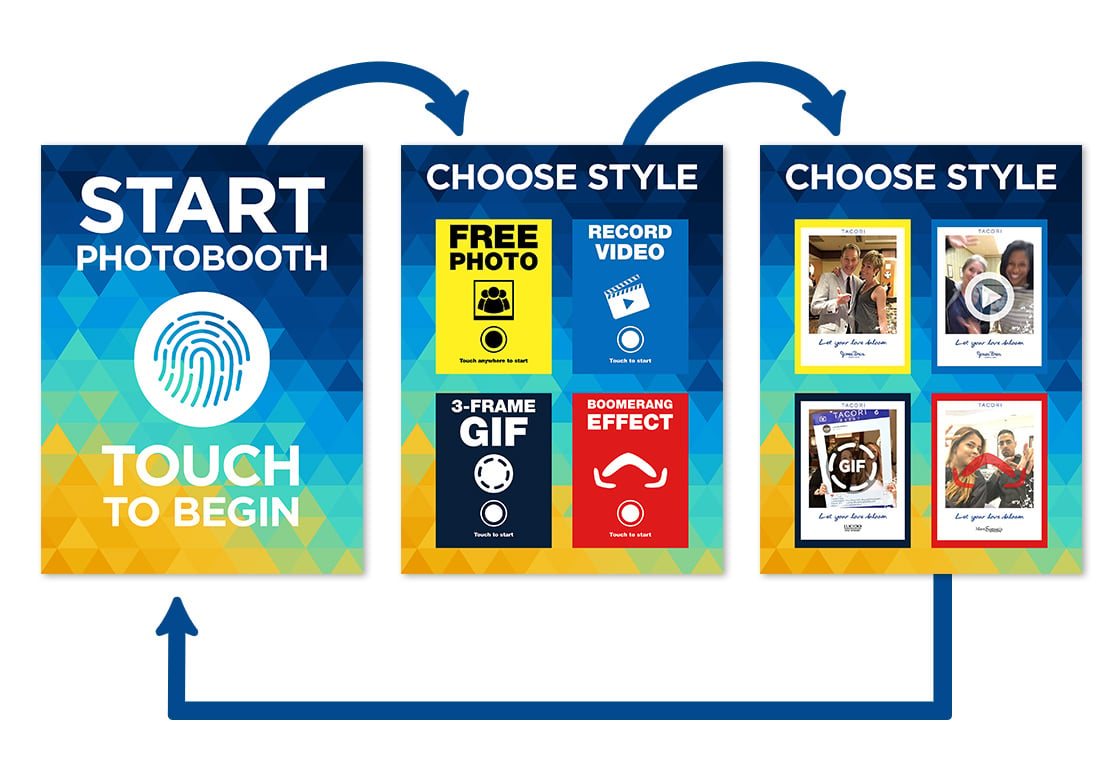 Set Up Complex Attract Screen Sequences
When the photo booth is not being used, the screen becomes a digital sign. It can play a sequence of photos and videos while offering up to 16 different themes for users to select from.
Create sequences and then push out unique creative to every booth on any schedule.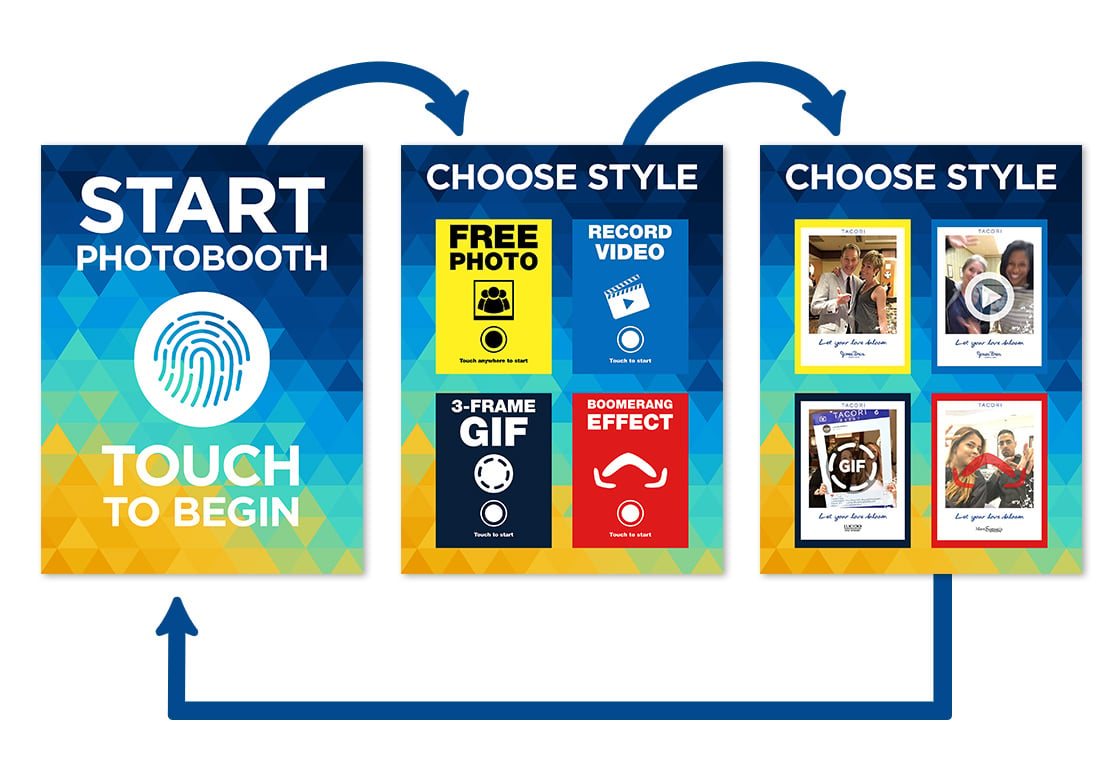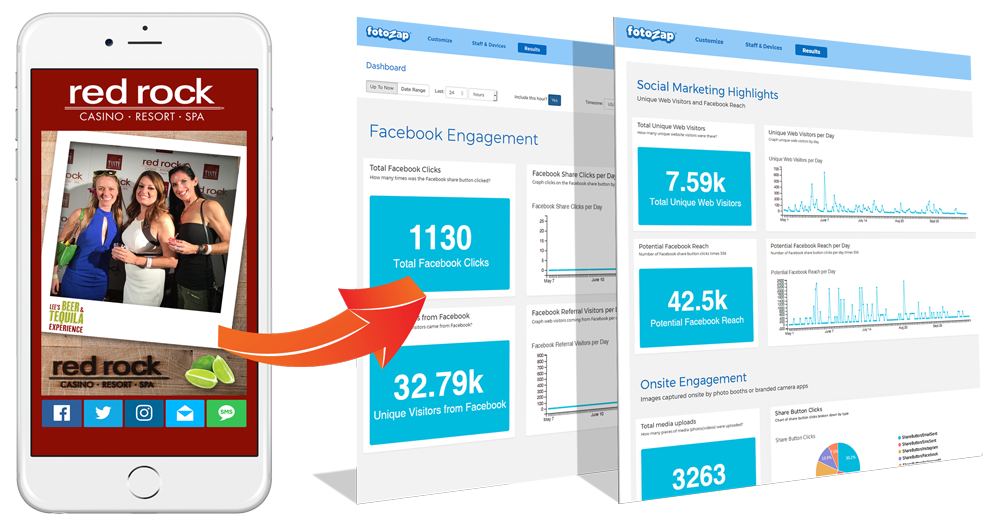 Find Out How Our Social Photography Platform Can Deliver Meaningful Results