The Super Bowl of Experiential Marketing
Apr 1, 2015
The Super Bowl is not just the Super Bowl of sports and TV ads; it's also the world's premiere experiential marketing gathering. This year in Phoenix, the entire city was wrapped in ads and engaging marketing experiences.
Picture Marketing, offering the world's most advanced photo sharing system for use by brand marketers, was front and center at a variety of locations in Phoenix. Using cutting-edge photo and video capture technology, we helped transform thousands of Super Bowl week experiences into valuable social shares, amplified through the Fotozap platform. Here are just a few…
A Photo Opportunity Right in the Airport
Guests flying into Phoenix were met in the baggage claim area with the Pepsi 'Get Hyped for Halftime' promotion, which put them on the field during the halftime event. Picture Marketing's platform automated the photo magic that allowed guests to choose their own background, and share their image online.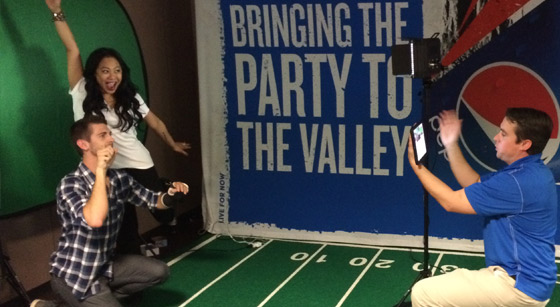 Roaming Photographers #upforwhatever
Bud Light sponsored a double decker party bus providing free transportation between popular stops…the rolling embodiment of a designated driver…with Fotozap on the bus, recording the onboard zaniness for social posterity, of course.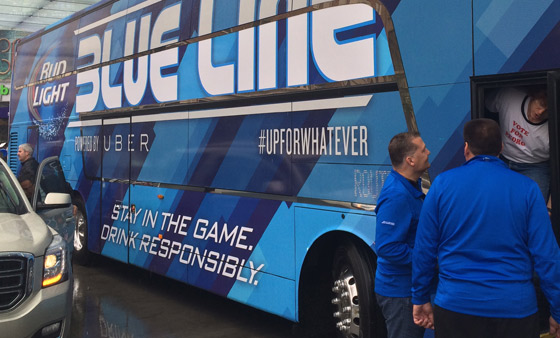 The party bus shuttled people safely around the city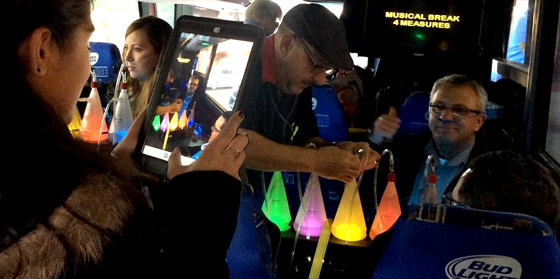 Photographers captured the moment for riders as they partook in flavored oxygen and karaoke.
Taking Hospitality Venues to the Next Level
StubHub invited ticket purchasers to a fantastic 30,000 square foot hospitality venue right next to the stadium. The venue included: multiple photo opportunities, big screen social galleries, and even a working zipline running across the hall. Guests could record a touchdown dance video complete with a video of a cheering crowd in the background or have their photo taken as rock stars.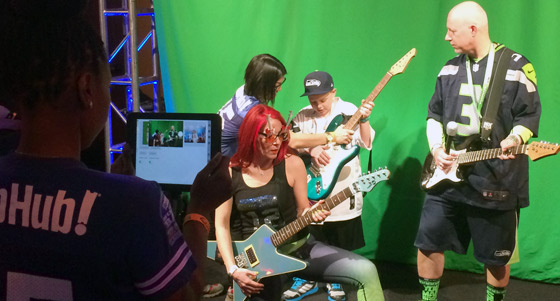 The rockstar photo experience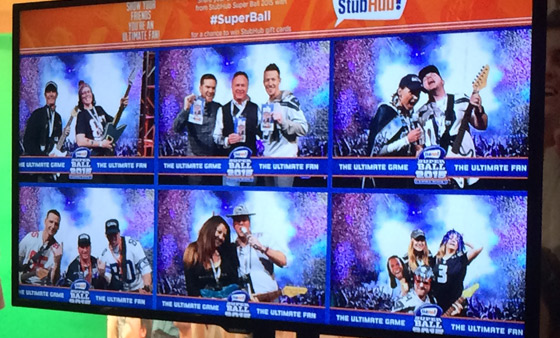 The photos and videos cycled on the big screen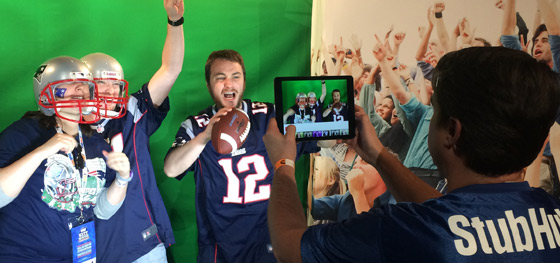 Guests could star in a video doing their touchdown dance
Make Your Next Event Super Bowl Worthy
Fotozap® delivers brand awareness and social referrals that can lead to measurable increases in revenue for leading brands not only for events as large as the Super Bowl, but for any size effort, for any brand, worldwide. Ready to make your next experiential campaign Super Bowl worthy?