3 Ways to Scale Photo Marketing to Hundreds of Locations
Oct 16, 2014
Capturing memorable event photos of consumers is the best way for a brand to create social sharing and word-of mouth marketing. It's easy to add social photo capture to any single event. But activating at dozens (or hundreds) of locations brings about a different set of challenges.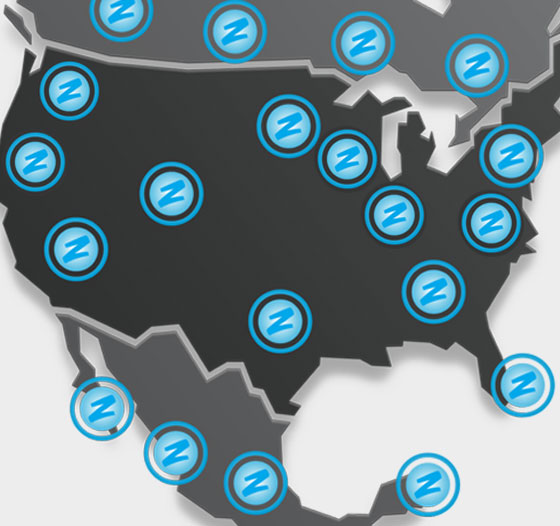 We have built our technology and agency services around the idea that brands should be able to add branded photo capture to every face-to-face marketing activity, no matter how small…or how widespread. When you're considering a large-scale rollout, here are some quick pointers to keep in mind.
Map the Photo Opportunity to your Brand's persona
Avoid unnecessary complexities
Get ultra-reliable, battle-tested technology, training, and support
Below are three different examples of large-scale rollouts, built with the above ideas in mind.
1. The full-service, turn-key approach; Outside staff in your store
Short-term retail location deployments often require turn-key services. On the designated day, pre-trained brand ambassadors show up with all required equipment at any number of locations. Everything is on-brand, from the uniforms, to the customized online experience.

On one Saturday in August, our staff set up fully equipped photo studios in Baby Gap stores nationwide. Parents waited in line with their kids for a free professional photo shoot and entry into an online photo contest.
2. Hardware-only: Your staff using "Picture Marketing In-a-Box"
For over a decade, Picture Marketing has been known for delivering the easiest-to-use photo capture technology, in any quantity, and to any location. We ship buttoned up technology packs to existing team members, and get them to "Fotozap Certified" status with customized training materials.

Within minutes after opening the box, your pre-trained staff members can start capturing photos whether with a green-screen studio, a portable camera, or a photo kiosk.

Staff members for Guinness were trained remotely by our Client Services department, and flawlessly ran our simplified green-screen system in multiple locations on game day.
3. Software-only: "Download the app to your existing devices"
Any number of brand ambassadors can download the Fotozap app to their own mobile devices and start capturing branded photos and videos. We can ship out collateral and provide online instruction to make sure everything goes smoothly. You control all elements and collect data from one dashboard.

BetheMatch.org, is currently using Fotozap with over 150 on-campus recruiters to help find potential bone marrow donors. All of their volunteers downloaded the App with the click of a button, and were trained in 10 minutes with videos and a single, online webinar.
Easy for individual events too…
The Fotozap system performs flawlessly for multi-hundred location deployments. So you can use it with complete confidence (and at a great price) at tonight's executive party. Give us a challenge, from the largest event to the shortest timeline, and we'll make it happen (or let you know upfront).