Picture Marketing Leaps into the Inc. 5000
Aug 26, 2010
We just earned a spot on the 2010 Inc. 5000 list, Inc. Magazine's annual ranking of the fastest-growing private companies in America. Okay, so we're tooting our own horn a bit… but this is big news! Check out the press release for all the details.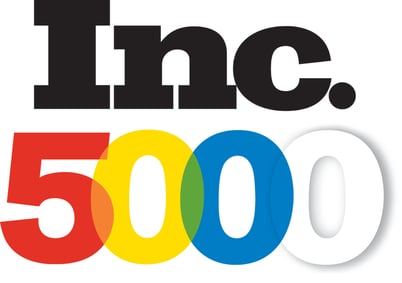 Novato, CA, August 26, 2010 – Marketing technology company Picture Marketing, Inc. just received recognition for its impressive growth over the past year. The company earned a position on the 2010 Inc. 5000 list, Inc. magazine's annual ranking of the fastest-growing private companies in America. There are over 6 million private businesses in the United States. Each year, only a tiny fraction can claim the distinction of being on the Inc.500|5000 list of America's fastest-growing companies.
In a letter announcing the award, Inc. Editor Jane Berentson wrote: "More than ever, this year's list is a testament to the creativity, resilience, and tenacity of America's top entrepreneurs. As an Inc. 5000 honoree, Picture Marketing shares a prestigious pedigree with such notable alumni as Intuit, Zappos, Under Armour, Microsoft, Jamba Juice, Timberland, Visa, Clif Bar, Patagonia, Oracle, and scores of other powerhouses."
Picture Marketing, Inc. creates some of the most innovative interactive marketing technology in the event market today. Experiential marketing is becoming an increasingly effective tool for brands seeking more cost-effective marketing campaigns with ever increasing returns on investment, by utilizing new media and new technology to drive down customer acquisition costs. Picture Marketing's photo-based lead generation system creates a digital+live experience for fans, integrating them directly into brand campaigns and bringing them online to a sponsor-branded photo retrieval website after the event. In effect, the system builds a miniature advertising campaign around each consumer's image. The process creates a proprietary database for the client, and gathers valuable marketing data for use in follow up sales and future campaigns.
Many of the company's event marketing innovations emanate from the multiple patents the company holds. These patents involve the process of collecting data with photography equipment that can be used to help create marketing messages for consumers. In addition to the patents, Picture Marketing has teamed with Ricoh to produce the Ricoh Fotozap® Camera, which features a built-in barcode scanner, wireless photo uploading capability, and a rugged design built to withstand the rigors of any event. Because of the need for scalability and smooth deployment in experiential campaigns, the device is unexpectedly simple to use; so simple, in fact, that brand ambassadors can master it within a few minutes.
The combination of the patents and camera allows for a very simple process to convert face-to-face interactions with consumers into online branded communications. Picture Marketing has integrated the process of sharing the resulting pictures on a number of popular social media websites, such as Facebook, Twitter, and even location-based applications like Foursquare, to encourage viral activity around each captured photo.
Ron Tonini, Picture Marketing's CEO, explains, "We created a classic win-win business model. Our clients get an elegant yet simple, highly effective marketing system that yields valuable customer information at attractive values to them. Their customers win by having a unique, very positive experience with the brand."
"We're honored to be included among such a fantastic group of companies, past and present. Our goal has always been to develop unique ways for brands to connect with consumers at a personal level. For us, that happens through technological innovation and design, coupled with a creative instinct that integrates with the mindset of the brands and partners who use us every day. The Inc. 5000 list is an acknowledgement of that drive and entrepreneurship," Tonini added.