Picture Marketing Acquires Photos In A Minute (Press Release)
Sep 3, 2015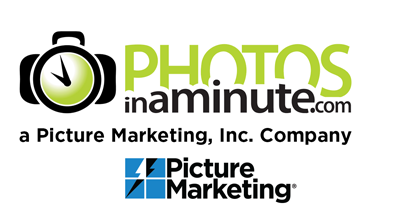 Combined companies plan to dominate highly fragmented market
FOR IMMEDIATE RELEASE, September 3, 2015, Novato, California — Picture Marketing, Inc., a technology provider of image-centric event marketing solutions, has finalized an agreement to acquire one of the leading green-screen and print-on-site providers in the nation, Photos In A Minute (PIAM).
"We've been 'frenemies' with Photos In A Minute for over a decade," exclaimed Ron Tonini, CEO of Picture Marketing. Tonini continued, "Scott Proposki, the founder of PIAM, is a creative innovator that has been at the cutting edge of a number of efforts. He was an early adopter of drone technology, starting CamerasInTheSky.com well ahead of the commercially available drone market. Scott was one of the first to create a commercially viable camera array system to catch 'bullet-time' photos of event attendees. He has blazed paths in a number of verticals, including sports arenas and venues, Santa photos, green screen technologies and more. As a worldwide spokesperson for major camera and print manufacturers, we often looked to Scott to help with technical solutions."
The combined companies plan to take advantage of the opportunity landscape in the growing 'in-image advertising' niche. Picture Marketing has long specialized in creating custom photo and video capture solutions for Fortune 2,000 firms, and has completed several projects that position it as the premier provider in the space. "Our SaaS (Software as a Service) solution is built for the SMB, entrepreneur and do-it-yourself market. We have top programmers who can deliver any type of custom solution for large scale operators. What we were missing was a scalable mid-market solution for the types of customers who want turn-key services in the greenscreen and print-on-site areas. Photos In A Minute is an industry leader in that area, so a conversation to combine the companies came very naturally to both parties," Tonini explained.
Proposki offered that other deals were in the making. "You'll see other announcements coming soon, as we roll-up other partners, either as acquisitions, or marketing partnerships that combine our capabilities. Picture Marketing is the premier company in the digital realm, and Photos In A Minute boasts a nationwide 'feet on the street' capability. I'm really excited about the upcoming projects that the combined companies can undertake, leveraging the strengths of each.
Headquartered in Novato, California, privately held Picture Marketing, Inc. has been on the forefront of image-centric Internet marketing since 2002. Their "photo sharing for brands" technology platform has been successfully used by more than half of the world's 100 biggest advertisers, helping to grow a multi-million dollar business. Their core business activity has been built upon moving event attendees to online, branded social engagement.
Past and current clients read like a Who's Who of the world's top marketing firms. Major automotive firms like Honda and Ford, well know beverage brands like Corona and Pepsi, CPG brands like Degree Deodorant and Hamburger Helper are just a few of the hundreds of brand names that have used the Fotozap mobile marketing platform to promote their marketing messages through social channels.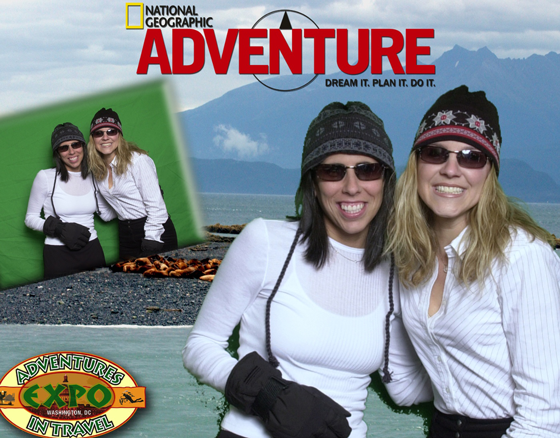 ABOUT PICTURE MARKETING, INC.
Picture Marketing, Inc. provides image-centric experiential marketing solutions with its patented technology. Brands and marketing agencies use Picture Marketing's full line of products and services to create on-brand photo experiences that engage consumers and build online communities. Picture Marketing offers its clients enhanced ROI on their social media initiatives with fully customized solutions to capture and display photos and videos, both onsite and online.
For more information, please visit picturemarketing.com or contact Gary Douglas at (310) 592-3049 or gary@douglasstrategic.com to schedule an interview.