Optimize images for Facebook News Feed previews
Jun 16, 2016
You've probably posted a link on Facebook, saw the resulting image preview that goes along with it and wondered 'Why was my photo cropped?'. The short answer is Facebook uses a 1.91:1 aspect ratio for these link preview photos. If your photo is any other size (and most are), it will be cropped, such as the below example:
The Problem:

You can see the text on the overlay is mostly cropped out and anyone not clicking the link misses some crucial information and branding.
Fortunately we've developed a solution for this issue!
Our Fotozap and Fotozap Booth apps now both support custom aspect ratios. To get the perfect Facebook News Feed image preview, we simply set the capture size to 1.91:1. Here's an example of the resulting News Feed post: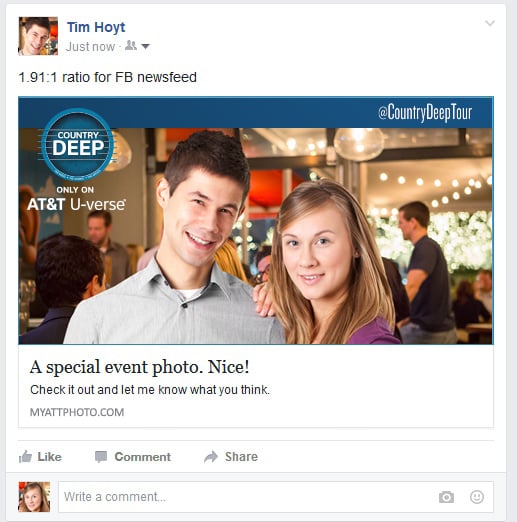 Nothing is lost, the entire photo and overlay is shown in the News Feed Preview.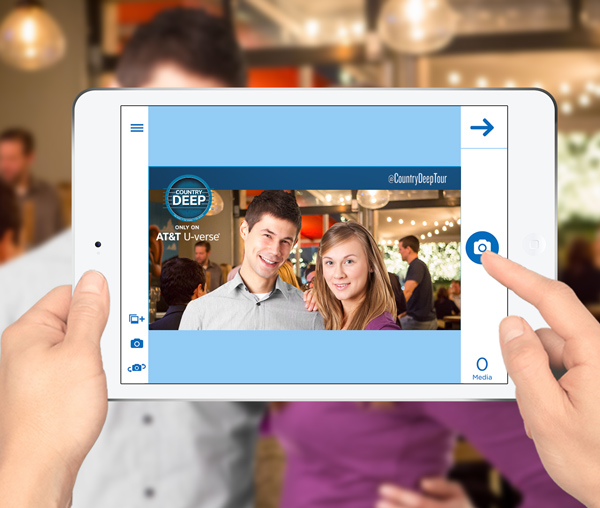 Above is the app capturing a 1.91:1 photo on an iPad. You'll know exactly what's going to show up on Facebook at the time the photo is taken. Note this new feature is not limited to the 1.91:1 ratio and can be any ratio you like. Get creative and bring us your ideas!
We've also incorporated many other features into our apps that give you full control over your branding. Examples include GIF, photo or video mode, setting photo capture at low or high resolution (for slow or fast internet speeds), disabling various sharing options, locking to landscape or portrait images, etc, etc, etc. If you're not already a fan, try us out today!