One Click to YouTube Stardom
Jun 18, 2011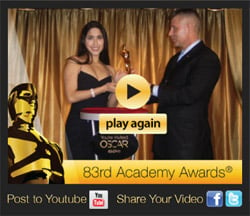 We sent our June Newsletter out today… if you didn't get to see it in your inbox, check it out here!
To land a spot on our mailing list, punch in your details below. Our emails are fun, semi-frequent, and always filled with the latest and greatest from all quarters of Picture Marketing (including some pretty sweet deals, like the free Video Activation offer in this month's newsletter).
Get on the list:
Here's a highlight from this month's newsletter, which was all about Fotozap® Video Activation. We also gave a shout-out to our friends at SponsorPark, and announced our recent big splash on the 2011 PROMO 100 list.
This spring we introduced Fotozap® Video Activation and completely integrated it into our product line. The Fotozap Camera is primed to take videos of your guests, and we've made it just as easy to capture and display fun videos as it is to point-and-shoot traditional still photos.
If you request a quote for Fotozap Video within the next 30 days, we'll include it in your photo activation package at no additional charge. There is a lot of creative horsepower in this functionality, and with an add-on price of zero as a special introduction to this amazing capability, you really can't go wrong.
To get to the quote engine and stake your video claim, go to:
 PictureMarketing.com/pm/FREEvideo
Want to know more?
Visit this link to view or download a one-sheet that describes
Fotozap Video: http://pct.re/19p