Grass Roots Group Holiday Party
Dec 17, 2010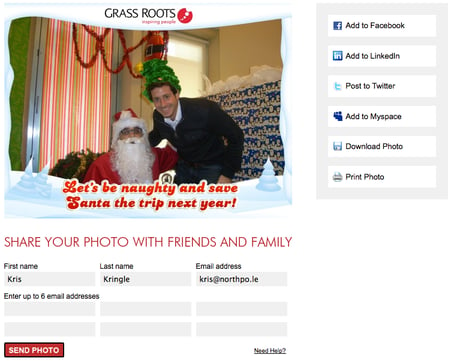 We wanted to share some fun results from a small activation we ran for a holiday party last week. Photo activation has a bit of a reputation as a "name brand" thing – an addition for marketing campaign budgets that run in the multi-thousands or more. After all, camera costs, website setups, and staffing add up to a big bill… right? Not necessarily. Small businesses can harness the emotional impact and digital+live mojo of Picture Marketing, too. In fact, one of our biggest goals at PM has been to keep photo activation simple. It's one-to-one marketing – so it ought to work for events of any size.
Take, for example, the holiday party at Grass Roots Group. We set GRG up with a Santa's Workshop full of digital+live goodies: the Ricoh Fotozap Camera, a quick Microsite, and a Fotozap Wireless Event Printer.
(click the icons for more info)
As the party got into full swing, everyone stopped by to have a photo taken with Santa.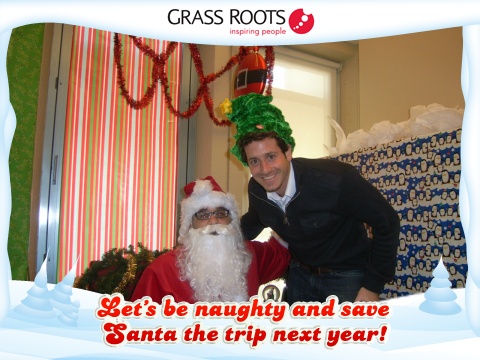 The camera automatically sent each photo to Fotozap wireless printer, which popped out a glossy print with a festive border. Then, the real fun began. In-the-know friends got to help Santa fill up his Naughty or Nice list with photos of their coworkers.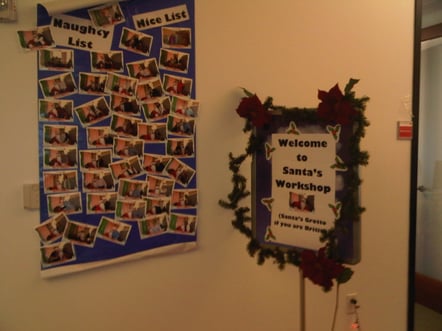 When everyone went home full of eggnog and pie, they could see all the night's photos in a colorful online gallery.