Five Marketing Resolutions to Make – and Keep – in 2011
Jan 14, 2011
In a recent article in Chief Marketer, entitled "Five Marketing Resolutions to Make – and Keep – in 2011," author Jeff Rohrs describes a multi-pronged approach to implement a successful interactive marketing program throughout the new year.
The Five Resolutions:
1) Make data the foundation of marketing.
2) Use mobile to connect with customers.
3) Market to customers like individuals.
4) Make social media a real part of the marketing mix.
5) Use automation to save time and to better meet customers' needs.
We thought it was interesting how well the "Five Marketing Resolutions" matched up with some of Picture Marketing's key capabilities…
1) Resolution: Make data the foundation of marketing.
This past year, you've likely heard a lot of industry buzz around becoming more relevant. Customer data are at the heart of relevancy in today's real-time Web.
But let's be clear: This concept isn't new. Simply put, many marketers are missing opportunities to engage with customers because their information and processes have become outdated before the customer engagement metrics are aggregated and sorted. Making a change to the way you use click-through rates, online browsing history, shopping cart abandonment, previous purchase history, and other customer information starts with an assessment.
Understanding what tools you have before you take action will pay off in the long run.
All raw campaign data is available for real-time access. Managers can log in at any time to a secure site to view photos, assess or download consumer responses, and even track a particular photographer's performance.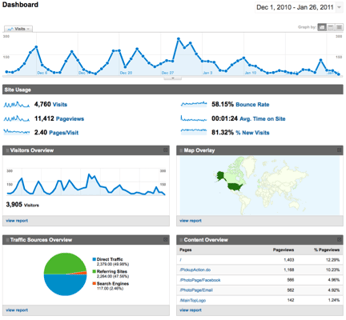 Reporting can also be customized to the particular needs of a sponsor or campaign so that summary information is emailed to a specified address on a daily or weekly basis.
2) Resolution: Use mobile to connect with customers.
As consumers become more and more available regardless of their location, it's easy to see that we've become a "now generation." In fact, nearly 30% of Americans now own smartphones, according to the Nielson Co., and 43% of all U.S. adult cell phone users have mobile apps, according to a recent report from the Pew Research Center. And the rates will only continue to rise.
What does this mean for marketers? One of the best ways to reach your subscribers now (and at any other point) is through their mobile phone.
You must incorporate mobile into your interactive marketing. Not only should you resolve to use mobile to connect with your customers, but in general you should talk to your consumers through the channels they're using.
In 2011 it's no longer a choice.
Consumers can use SMS messaging to retrieve an event photo on their mobile phone. The branded Photo Access Cards display instructions for online photo pickup, and can also direct participants to use mobile pickup to view their photos immediately on any SMS-enabled phone. For example, the card can request that users:
"Text PHOTO to 65579". Once they text in the keyword "PHOTO" they receive a message asking for the photo code printed on their Photo Access Card. When they send the code, they get a link that allows them to download the photo when it is ready. Users can also enter their email address if they would like to have the photo link sent via email.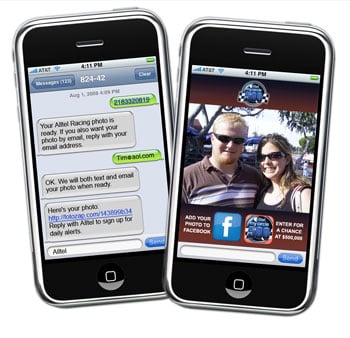 Once a consumer has begun a text conversation with the brand, it is natural to offer to extend the text conversation by inviting the consumer to opt-in to a brand's mobile promotion. Promotion options can include: downloadable apps, coupons, sweepstakes, trivia, voting, or text alerts.
3) Resolution: Market to customers like individuals.
Not only should you honor your subscribers' unique preferences, but your marketing messages should provide more impact and value, rather than the standard "one size fits all" communication.
Listening to subscribers via social media and setting up preference centers that allow customers to identify their personal interests, preferred channels, and appropriate messaging frequency and content is applicable to their lives is essential.
Let your subscribers tell you about themselves and create trust by honoring those preferences.
Consumers pass through the branded survey before viewing their photo. Surveys are completely customizable to suit your marketing goals. Consumers are typically asked the best way to be contacted, as well as given the opportunity to opt-out of future communications.
Brand managers can preview or download real-time survey results from a secure site.
Once survey results are gathered, Picture Marketing makes it easy to market to your consumers as individuals with tools such as the Ultra-Personalized Direct Mail Piece.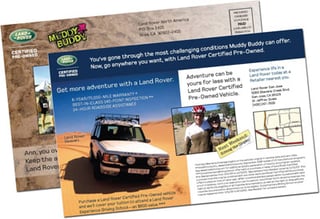 4) Resolution: Make social media a real part of the marketing mix.
Conversations about your brand are happening whether you're participating in them or not. In 2011 it's up to you as a marketer to either contribute to the conversation about your brand or simply let it be dictated it for you. Customers today have megaphones to speak about your company through interactive tools such as Facebook, Twitter, and other social media outlets. Marketers must respond to those conversations and provide the value of your brand by engaging with customers.
This isn't the responsibility of one person or one department. Engaging with customers should be an organizational effort. Socializing your organization and empowering multiple employees across customer service, marketing, public relations, and even sales to interact with customers will actually amplify the voices of the online customer conversations. The result is a more relevant and meaningful brand experience.
Brands can select which social networks are included on the campaign Microsite. Each time a participant clicks on one of the banners, a 
link to the photo display page, along with text customized by the brand, is posted to the social network for friends or followers to see.
The options for integrating Facebook into your next campaign are extensive and measurable! Increase your "Likes" by adding a "Like Button" or a "Like Box." Increase brand awareness by adding a "Comment Box" or "Live Stream Box."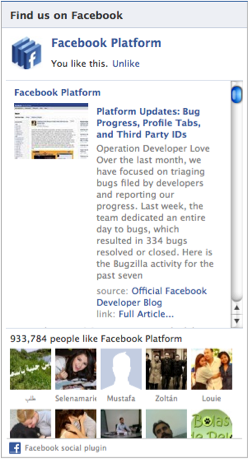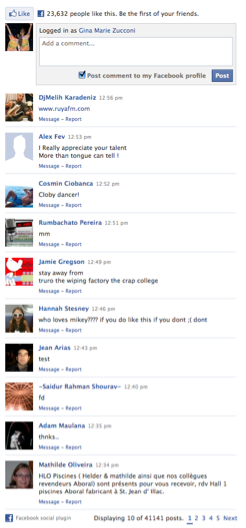 5) Resolution: Use automation to save time and to better meet customers' needs.
With automation, routine tasks, segmentation, and messaging programs become easier, allowing you to focus on more strategic projects.
Automating birthday email campaigns and recurring newsletters are simple ways to free up time and energy.
In 2011 automation can't just stop there. With the onset of the real-time Web and consumers' expectations regarding near-instant gratification, it's critical that subscriber preferences and new customer data become integrated into each and every communication you send.
Bring in social data, web analytics, customer ratings and reviews—richer data will help you better serve your subscribers with more relevant messaging.
Fotozap® Cameras can be configured to automatically transmit all captured photos to an internet-connected netbook computer, which 
can instantly upload the photos to the Microsite for immediate processing and viewing. Consumers can view and share photos during or immediately after an event when excitement and interest is at its highest.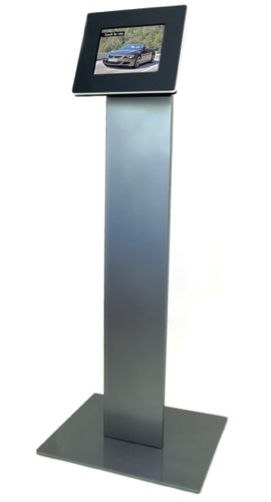 Combine that with the Onsite Survey iPad, which is a creative and engaging new tool to immediately collect consumer's feedback, and you have a very powerful, automated marketing campaign.