Capture Facebook video endorsements at your next event
Jun 27, 2012
Turn every customer into a super fan
…and capture their endorsement as a Facebook video.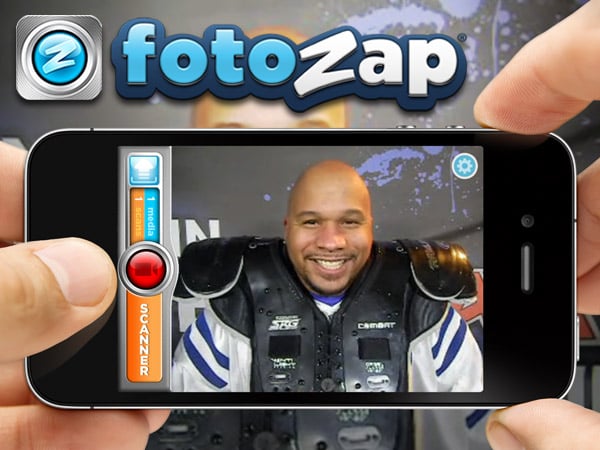 Capturing videos as a gift for consumers is easy with the Fotozap app
Social videos connect consumers with your brand.
Pepsi Max asked consumers why they wanted to win Pepsi Max for life, and then used Fotozap to capture their enthusiastic responses as Facebook sharable video clips. Everyone loves to be a star, and they got so into proclaiming why they deserved to win that by the end of the video recording they'd already become fans of Pepsi Max for life.
Click image for actual consumer video
Turn consumer interactions into shareable stories.
Staff members recorded consumers' Pepsi Max videos, and then sent the consumers online to relive the experience and share their videos with friends on Facebook and other networks. People love to share interesting photos and videos with their friends online, and they appreciate the brand that gives them a cool story to share. Want to see more client examples? Click here.
Just scan-and-hand to turn a video into a gift.
Any front-line staff member can use Fotozap to capture a photo or video of a guest. A branded Giveaway Card provides private online access to view and share the image. The staff member just scans the card, shoots the video, and hands the card to the guest. It's that easy. Click to see more about how it works.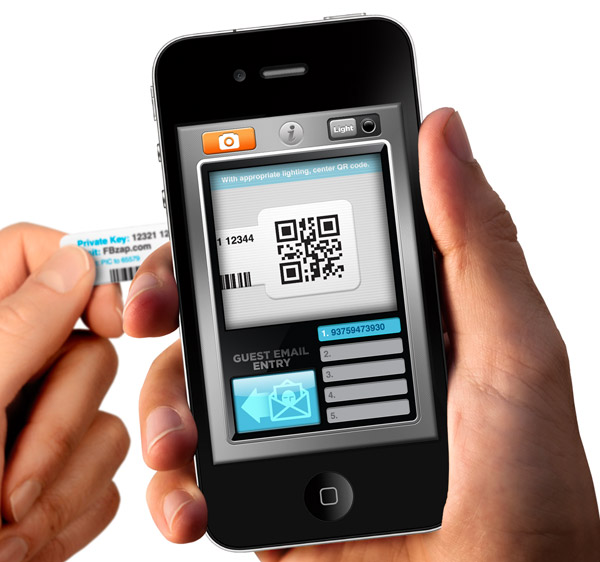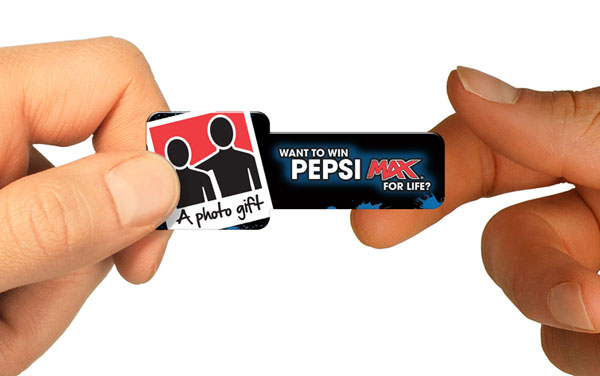 Outfit your team members from $199 per month.
Fotozap video capture is available on iPhones, iPads, Android devices, and the rugged Fotozap Camera. Create a brand ambassador network of any size that generates friend-to-friend social media sharing featuring your brand.
Refined process. Proven social results.
Each staff member's activity and the social sharing results are immediately available. Brand ambassadors can check their stats right in the app, or login to a website for the full picture. Receive a daily or weekly email that shows the leaderboard comparing each brand ambassador's effort and results.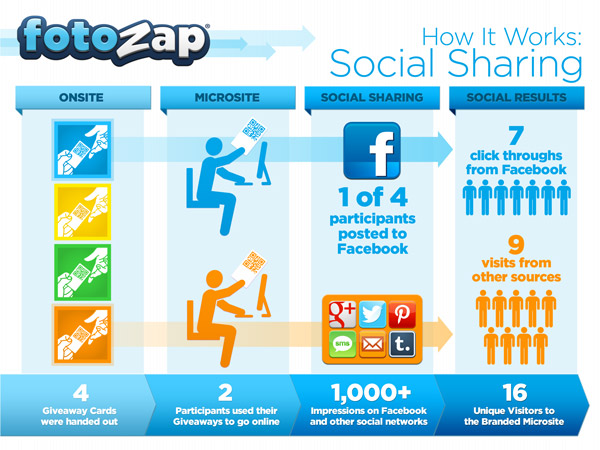 Every four Giveaways create impressive viral activity across social networks
We're pleased to announce that we have dropped the price of sophisticated video sharing by thousands of dollars. User fees start at just $199 per month, and different levels of web customization are available to showcase your brand story.
If you want to discuss how Fotozap videos could add to your brand's social strategy, give us a call at (949) 429-3030.