5 Ways to Increase Branded Photo Sharing With a Roaming Photography System
Aug 31, 2017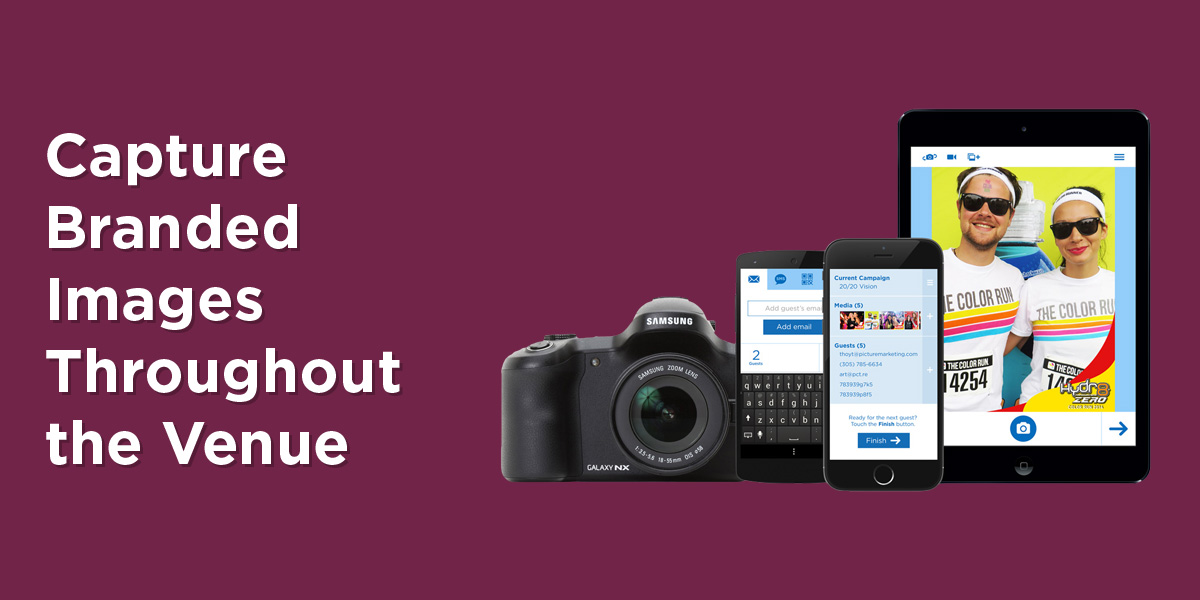 Handheld devices running photo marketing software allow your staff to capture branded photos, GIFs, and videos of consumers and generate photo sharing for your brand.
A roaming photography system creates branded stories anywhere in a venue that are then delivered to the consumer for immediate sharing.
The Picture Marketing platform allows you to easily create both photo booth and roaming photography campaigns, and then deploy these campaigns to any number of devices and photographers.
Here are 5 ways to use roaming photography solutions:
Capture Branded Images with iPads
Add our accessory pack and load up an iPad with Fotozap software to capture all types of branded images…from photos to green screen animations.
Our platform lets you:
customize all aspects of the branding and marketing elements,
deploy the right content to each of your staff, and then
track the results from each staff member.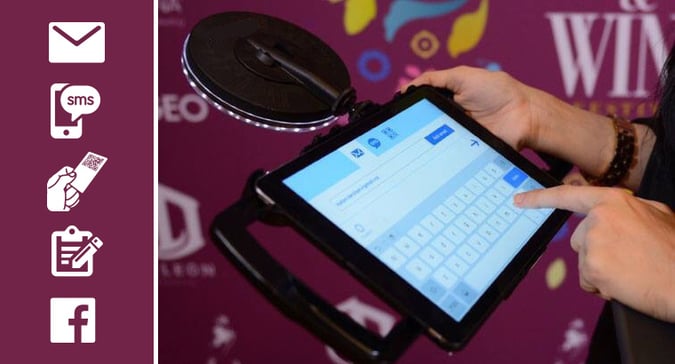 Instantly Share the Captured Images
Collect emails, mobile phone numbers, or complete surveys, right on the tablet to instantly deliver the branded images to the consumer for sharing.
You can also scan the consumer's Photo Access Card to allow the consumer to collect various images over time and enable on-demand printing and sharing. The photographer can also tap the screen to instantly print a branded photo.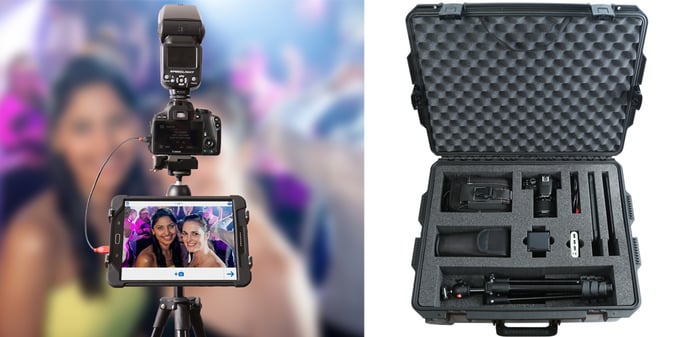 Capture Pro-Quality Photos and GIFs
The Fotozap DSLR kit combines a DSLR camera with a tablet so the photographer can shoot a high-quality photo or GIF of the consumer and instantly deliver it as a branded story to the consumer.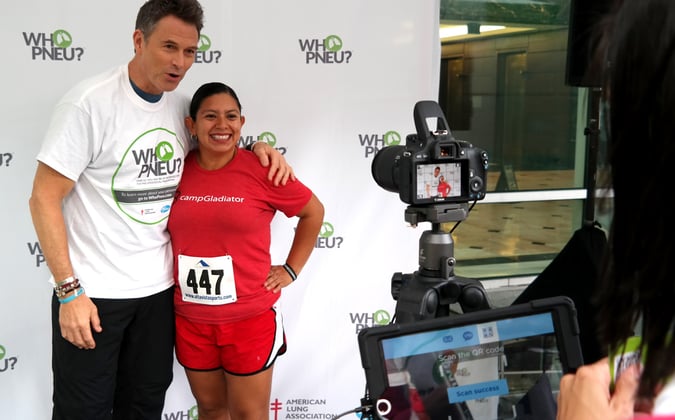 Combine Roaming Capture With Our Photo Booths
All of our capture and delivery solutions can be combined in interesting ways to create unique activations for your brand.
Set up a photo booth in your venue or event, and then also capture roaming images. The consumer then receives a private gallery with all of their images:
red carpet photos,
crazy fun GIFs, and their
video testimonial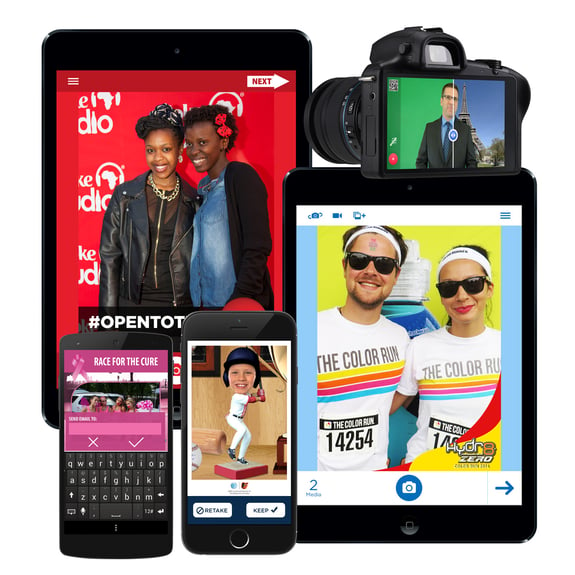 Distribute a Branded Photo App to Your Staff
From auto dealers to retailers, staff can use branded versions of our apps to capture images of consumers on iOS and Android devices.
Let us configure our platform to create a unique workflow that accomplishes your goals.
Let Us Show You How Our Platform Can Amplify Your Onsite Marketing