Team Foui include
Spike Social.
"Our success is 95% Referral-based. Spike Social turns our customers into advocates in literally seconds. We now have the power to reach new customers — and it's all in the palm of our hands."
— Dylan Foui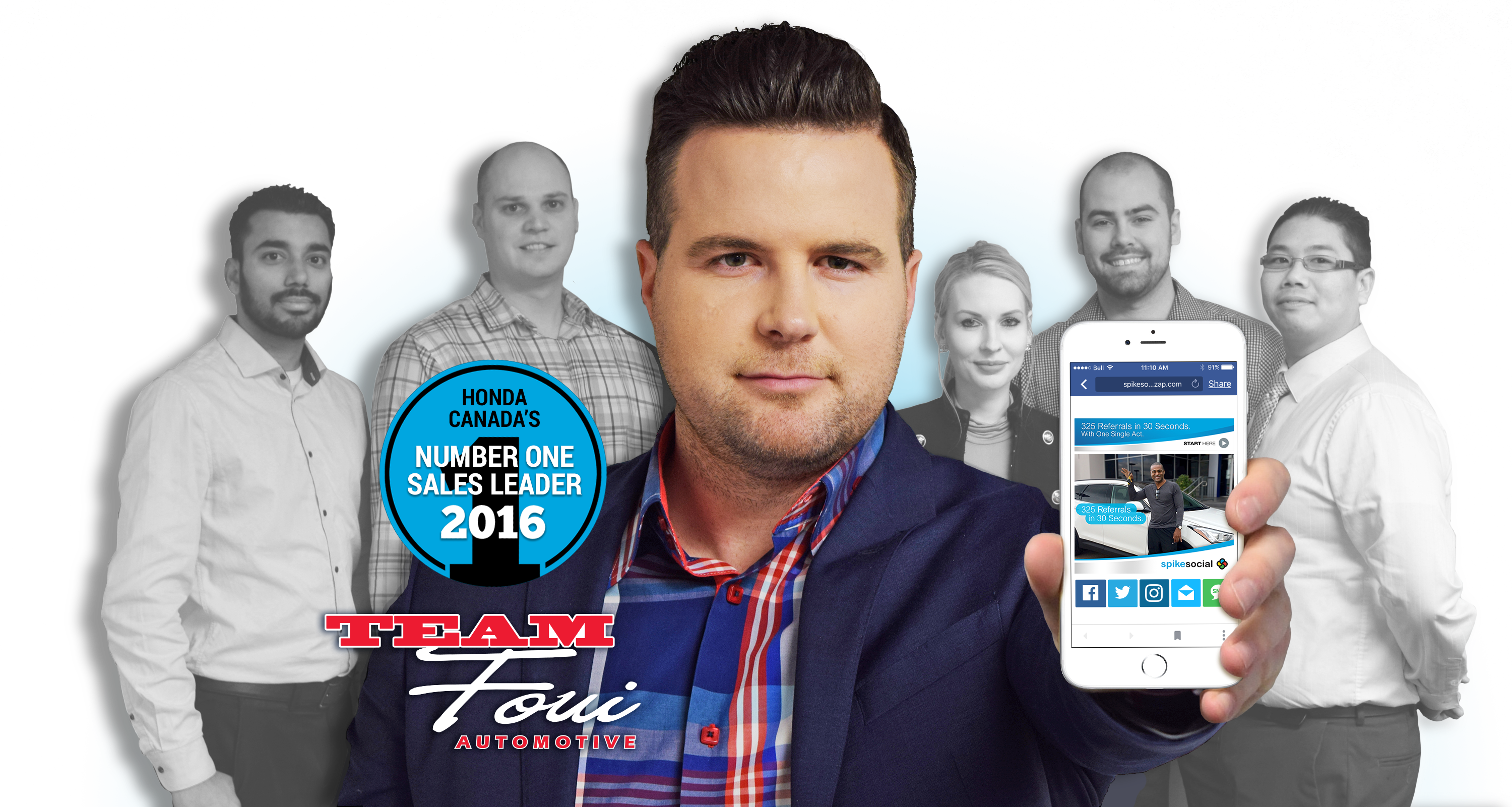 Easy. Quick. And Powerful.
Ready. Set. Go.
The beauty is in its simplicity and ease of use. There's virtually no training required. You're up and running in no time at all. Whether you're a Single Dealer or Dealer Group, we have everything built-in to get you going fast.
No Speed Limits.
As soon as your Staff Member captures the event on their smartphone, our platform flips into overdrive. A Microsite is instantly generated and sent to your Customer. Then they share the event in their Social Network. It's a thing of beauty!
Tons of Power under the Hood
Now the real fun begins. Login to your Cloud-based Dashboard to view results in real time. Everything is carefully measured and analyzed so you can manage your team. Plus you can see which customers are your top advocators.
Dealers Love SpikeSocial.
"The car business is all about referrals, and this tool is sending new referrals my way. Love it."

— Dylan Foui / Team Foui, North America's #1 Sales Team
"We're reaching potential customers in a way that's never been done before. "

— Serge Beaudoin, Kia Ste-Foy & Kia Quebec

Linkedin
"Our sales team found it easy to use and it really invigorated our delivery process. "

— Gabriel DaSilva, General Manager, Leggat Chevrolet Buick GMC Toronto