Photo or Video Green Screen
A Complete Event Marketing Photo System
Our Social Green-Screen System combines: high engagement onsite, instant gratification, lead capture, and impressive social marketing results. It is both simple to operate and produces the highest quality results. Social Green-Screen works like this: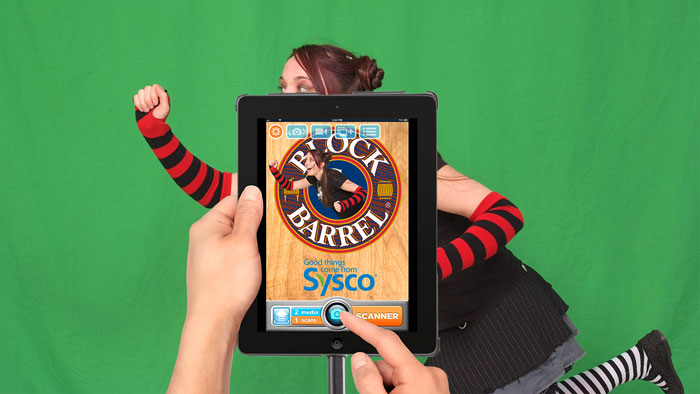 1. Capture Green-Screen Photos or Videos on an iPad
Green-screen photography is a classic way to engage your event guests and put them into your brand story, but until now the technology has been cumbersome. Fotozap now offers an iPad green-screen system that can easily be used by your staff… or hire us to run it for you.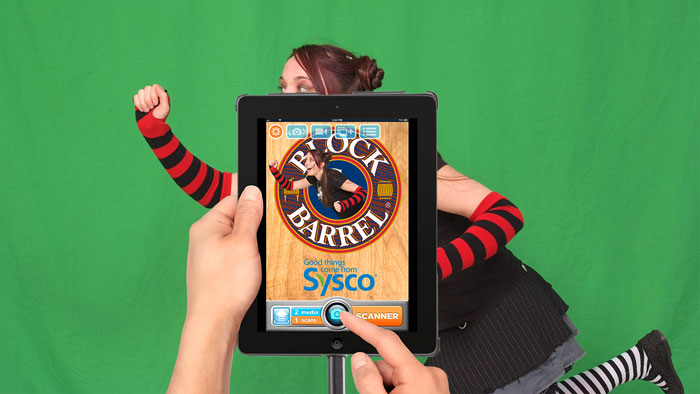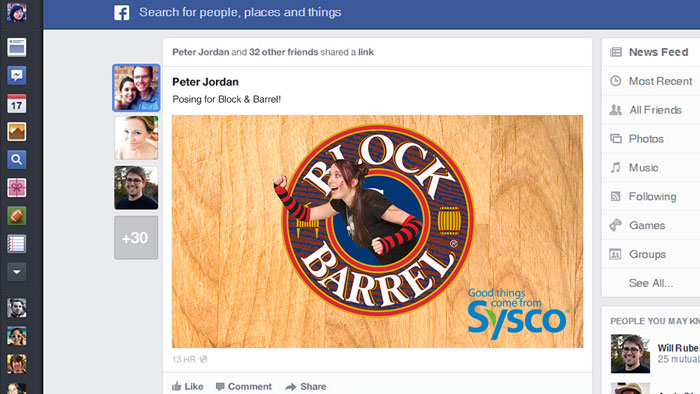 2. Create Social Word-of-Mouth for your Brand
Consumers do the sharing, but brands choose how the shares should be framed with graphics and text. The Facebook share is optimized, so each share gets hundreds of views and brings ~20 unique visitors back to your branded website.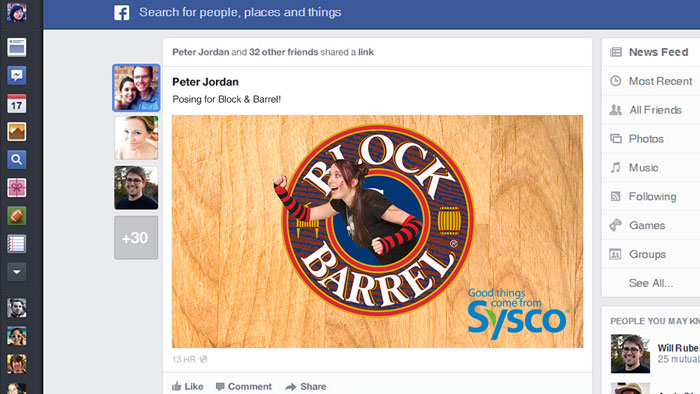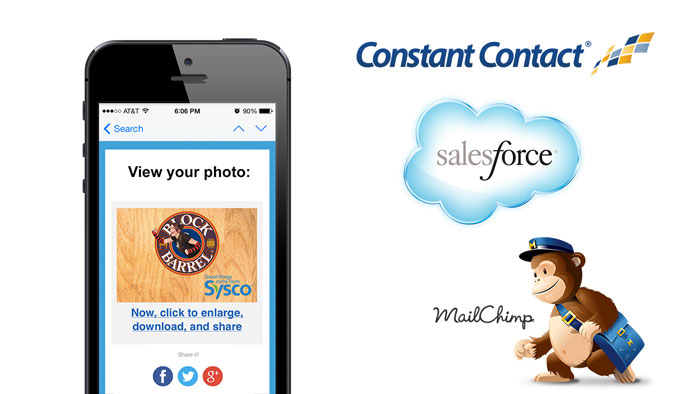 3. Add Each Guest to your Email Marketing List
To claim their photo, consumers provide their email and receive a mobile-optimized email with sharing options. Collected email addresses are instantly routed to your email marketing service (such as Constant Contact or MailChimp). Add guests to your newsletter list or trigger an auto-responder sequence.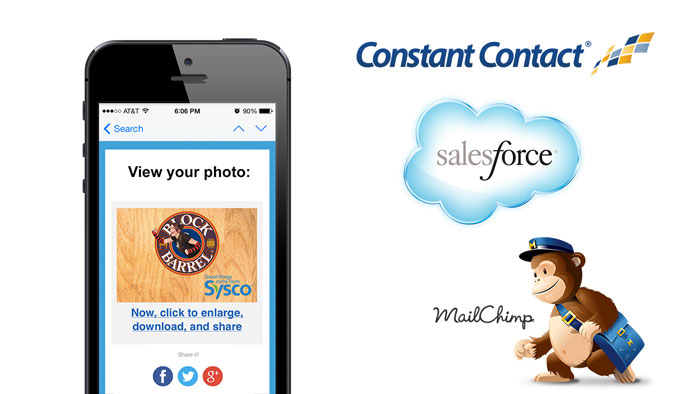 Social Green Screen Case Studies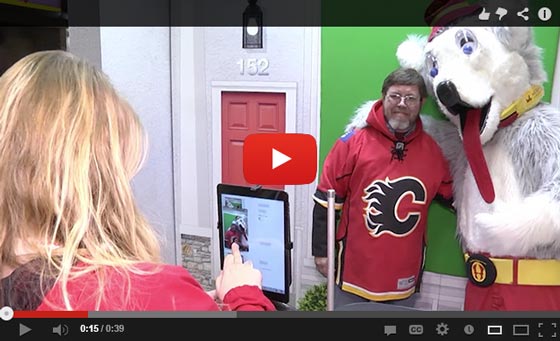 5 Lessons from the ENMAX Photo Booth
ENMAX, a utility headquartered in Alberta, wanted to celebrate with their customers and provide energy education at festivals, sporting events and neighborhood gatherings. Watch the video to see how the 'ENMAX Moments' Photo Booths engaged the crowd. Read more…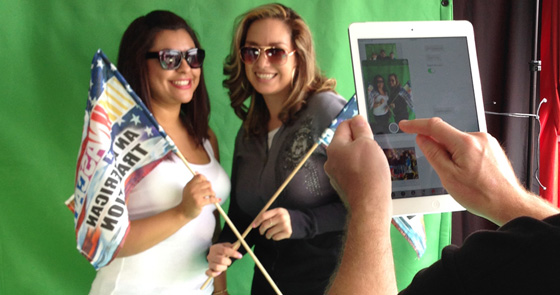 Vons' Social Marketing Success at NASCAR
Vons and Safeway supermarkets needed to engage NASCAR race attendees in a way that would lead to social sharing, drive traffic to the campaign website, and handle large NASCAR crowds. The ETZEL Agency used the Fotozap Social Green-Screen to create a shareable visual gift, that got attendees buzzing. Read more…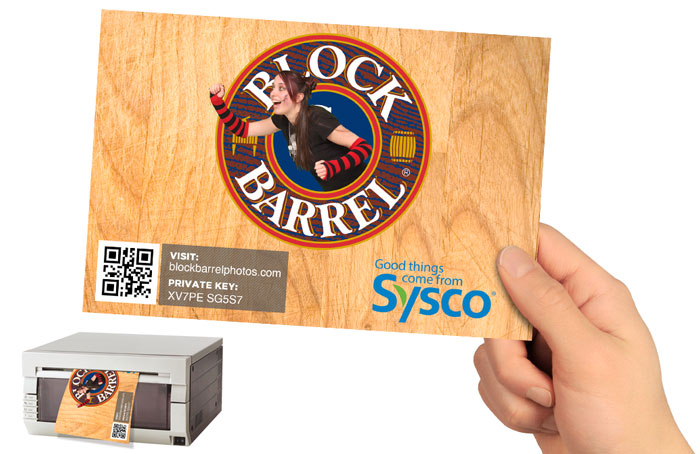 Deliver a Glossy, Branded Print in Seconds
Give consumers a memorable keepsake by wirelessly printing a glossy photo that contains your brand and a unique online access code. Don't want to print? Just scan and hand out branded photo access cards or type the guest's email into the app.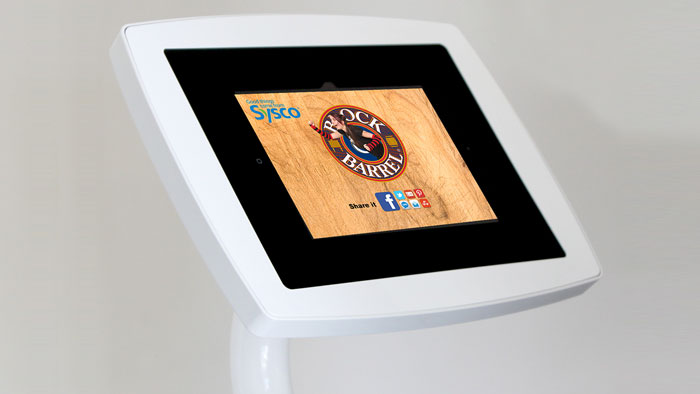 Consumers Post to Facebook with Event Sharing Kiosks
By simply holding their printed photo in front of a Fotozap sharing kiosk, the consumer can instantly view and share any event photo taken of them to their Facebook, Twitter, and other social accounts. Consumers can also share their photos from their phone or computer.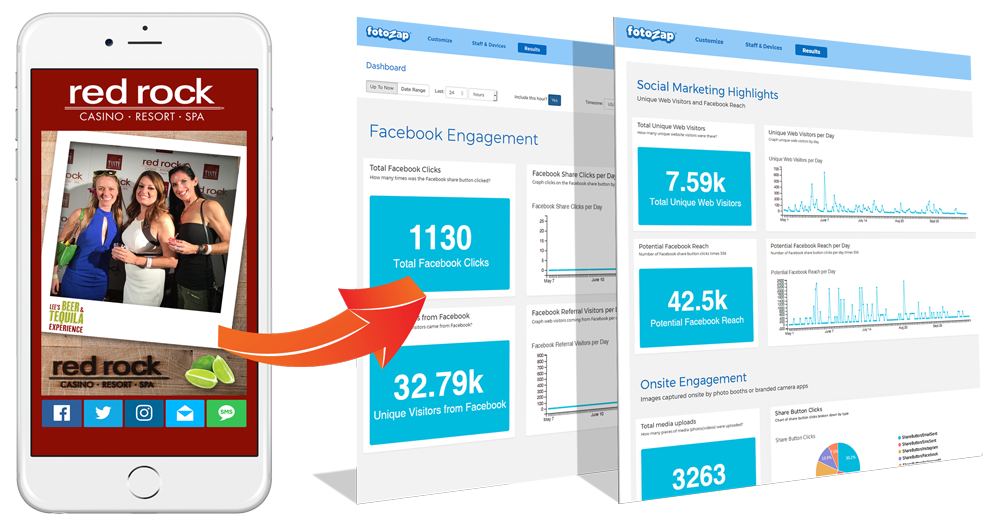 Find Out How Our Social Photography Platform Can Deliver Meaningful Results