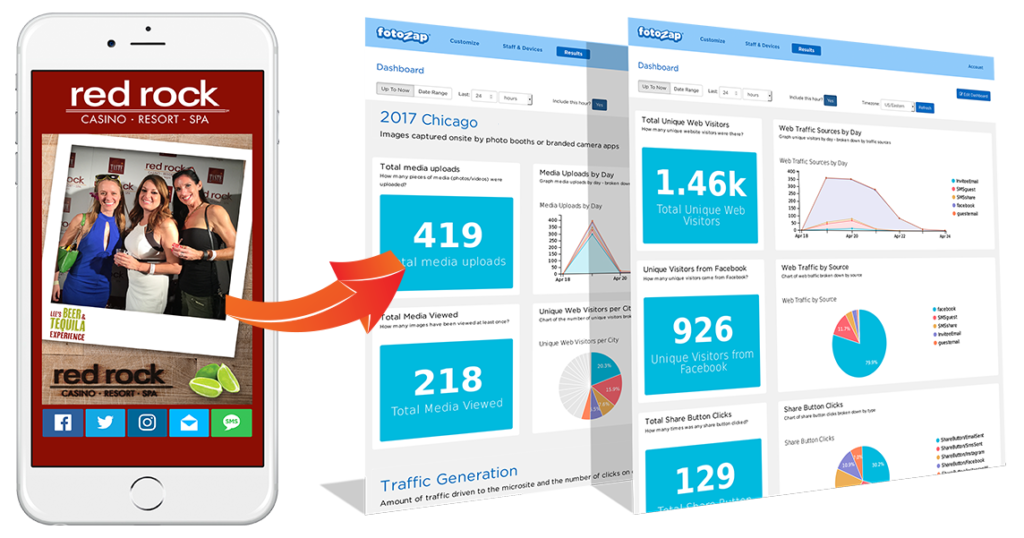 Licensing
Monthly plans are $169/month for the first device (3 month minimum applies).
Each additional device is $99/month, billed only when you use it.
Prepaid Annual plans are $1599/year for first device and $999/year for each additional device.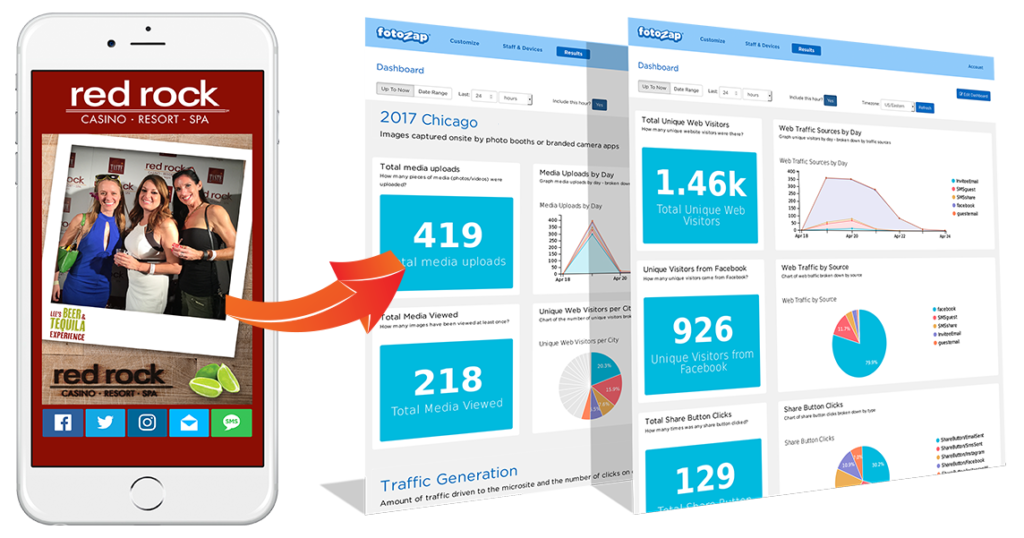 Fotozap Device License
Each Additional Device is $99/month
Capture Unlimited Videos, Animations, and Photos

Create Unlimited Campaigns (Filters)

Use as a Photo Booth, Handheld Capture, or DSLR Capture

Animated Photo Booth Attract Screens With Up To 20 Filter Options

Animated Overlays with Blending

Add Soundtracks and Post-Roll Video

Slow Motion and Looping Videos

Photo and Video Green Screen

Video Special Effects

Email and Text Messages

Photo Access Card Capability (see below for card cost)

Cloud Storage/Management

Advanced Analytics and Scheduled Reports

Create Unlimited Users (Photographers, Analytics, Designers, and Admins)

Customizable Microsites

White Label Links and Emails

Customizable Emails

Integrate with Dropbox, Facebook, MailChimp, Constant Contact, Smugmug, etc.

Remote Monitoring and Updating

Priority Support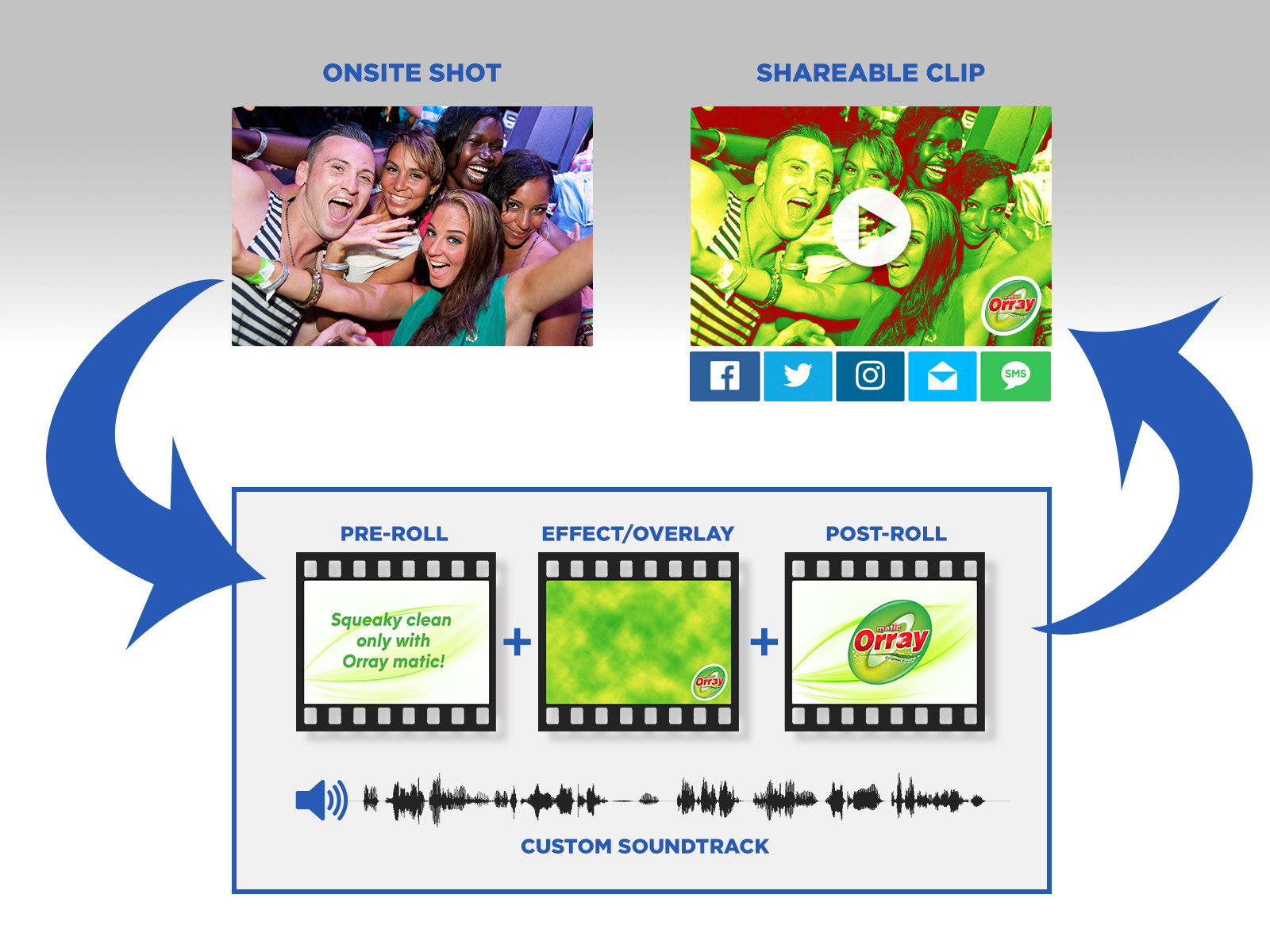 Customizations
There is no additional charge for customizations you do yourself with our self-serve platform. Included with your annual plan is free concierge onboarding (a one-on-one training call to help you get everything set up).
We also offer three levels of additional customization services:
Turn-Key Configuration:
Let our team handle setting up the platform to meet your needs
Agency Customizations:
Work with your dedicated Client Services Rep to implement: custom surveys, unique microsite designs and HTML emails, AR Masks, special video processing, and creative services
Custom Engineering:
Engage with a Picture Marketing Product Specialist for custom software development projects, such as integration with external APIs or mobile app development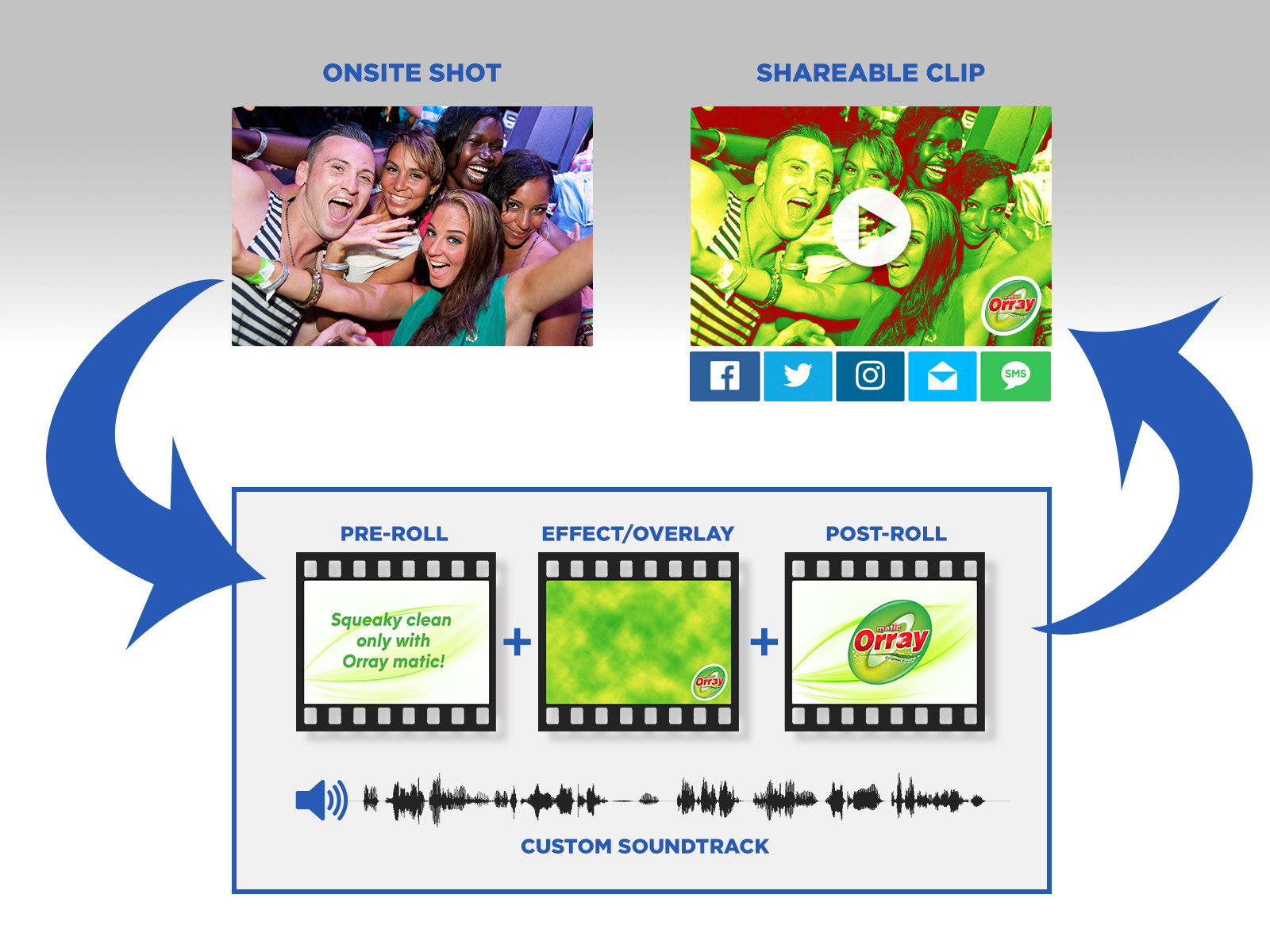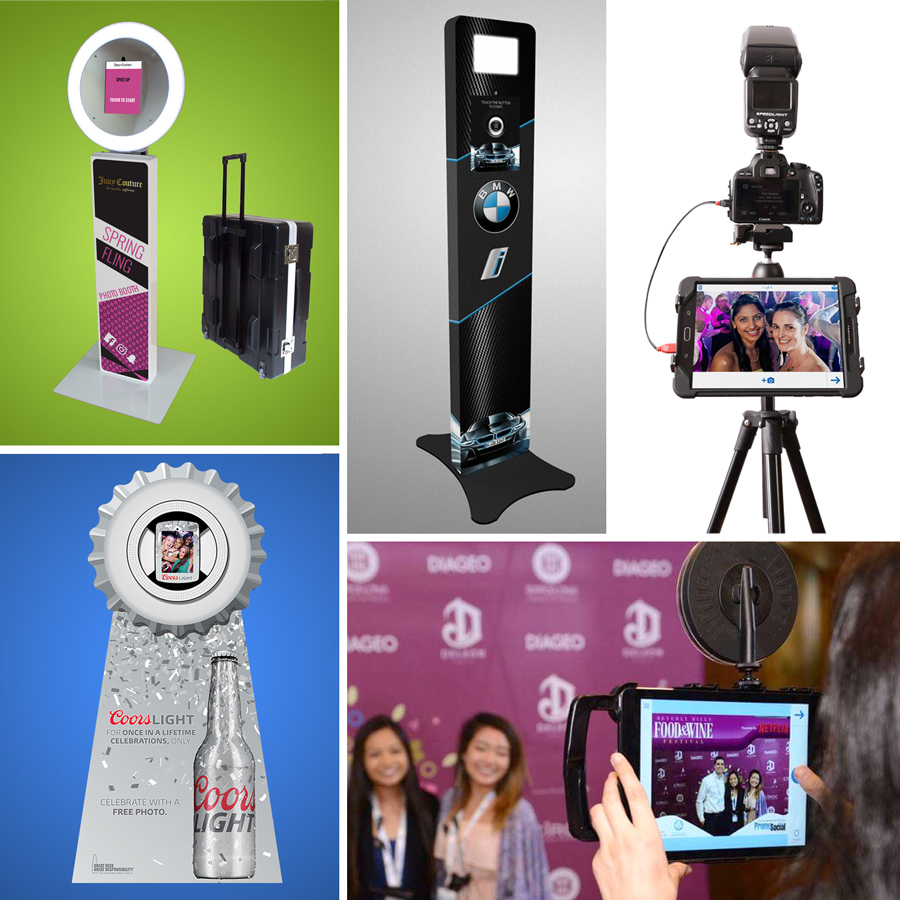 Photo Booths and Capture Hardware
Already have your own hardware?
There is no additional charge when you use your own devices, such as iPads or mobile devices you might already have.
Need Hardware?
We can supply a range of photo booth housings and other Capture Devices. Have us configure, brand, and deploy image capture devices in any quantity and for any length of time.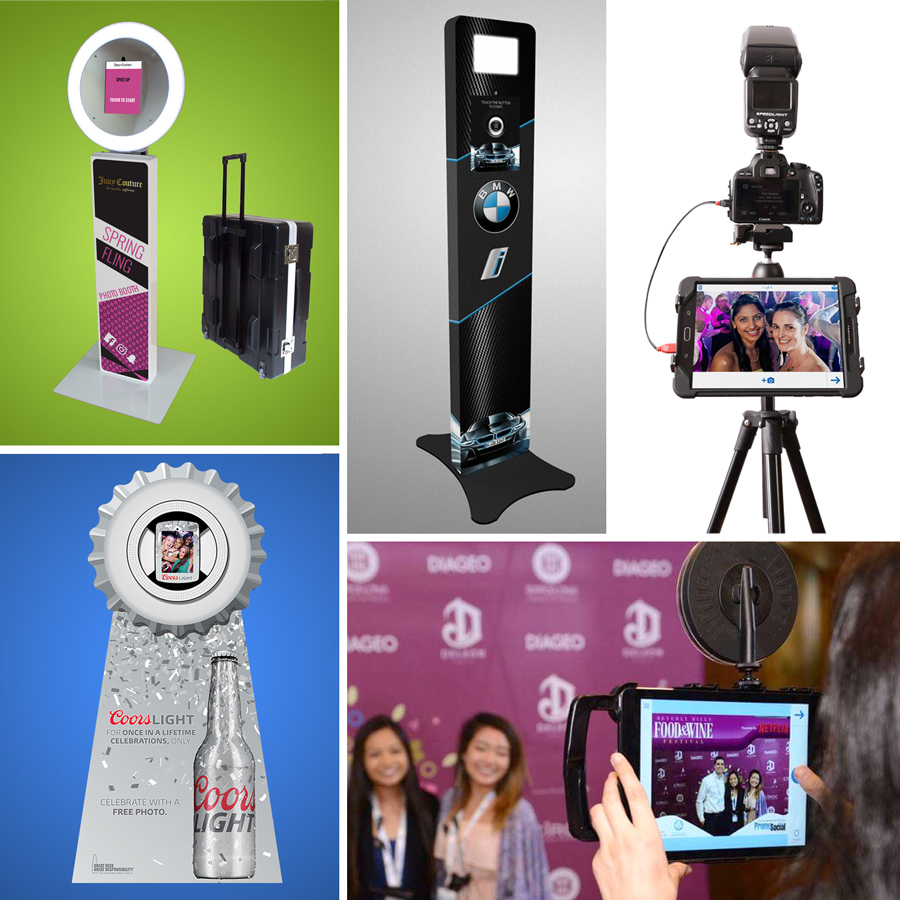 Click here to request a demo of the Picture Marketing Platform. We can create a fully-functional social photography account, customize branding, and let you start capturing photos and videos. Or call us at (949) 623-9889
Add Photo Access Cards
Cards are useful for larger or complex events. You can also deliver photos to guests by email, SMS, Facebook, custom survey or by printing photos.
The set up fee for cards is $280 per print run.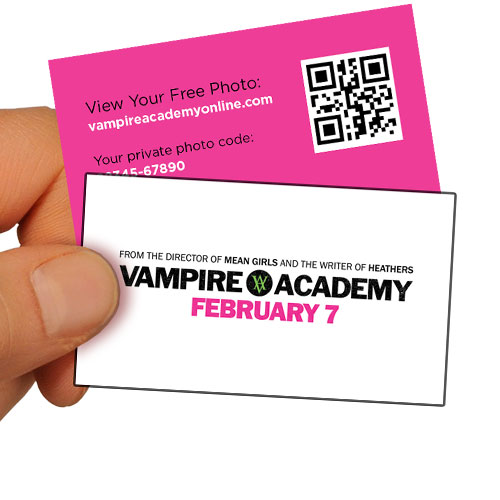 Paper Cards
$210/thousand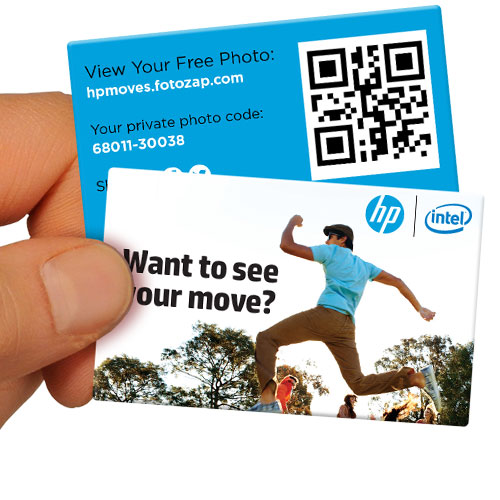 Plastic Cards
$390/thousand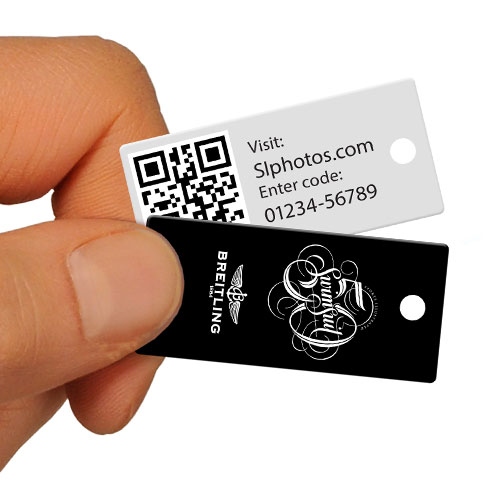 Key Chain Cards
$210/thousand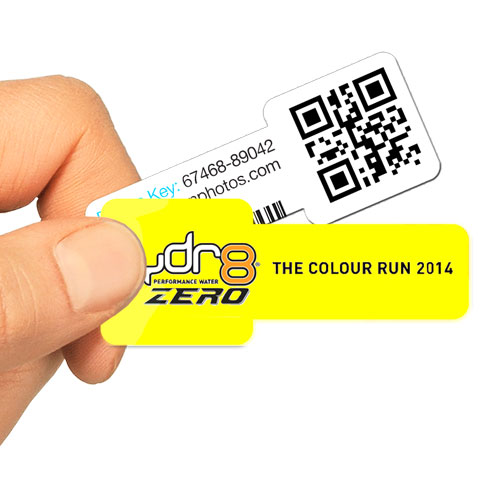 Key Shaped Cards
$210/thousand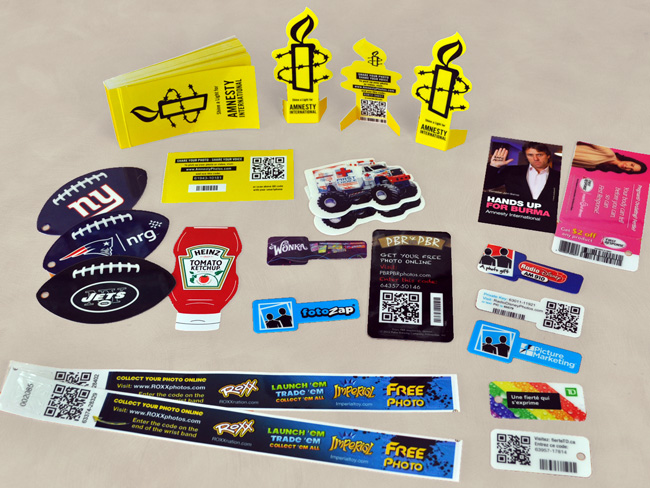 Custom die-cut, booklets, and other specialty cards are also available.
Set up fee for specialty cards varies.