Convert Captured Images Into Branded Content Sharing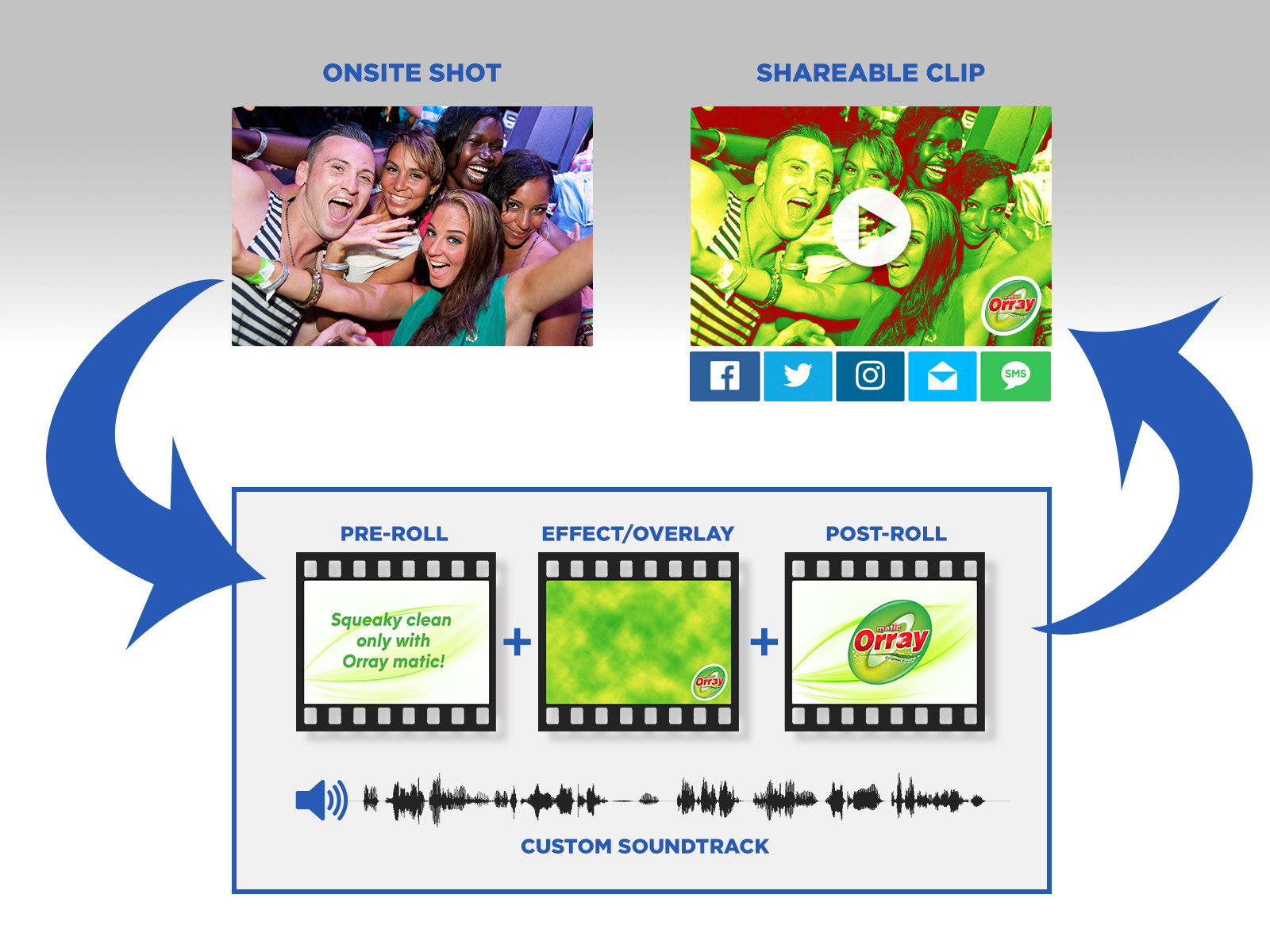 Personalized Videos
At a recent tennis event, we activated the sponsorship by shooting videos of each attendee. Our platform instantly edited the clips with pre-shot footage and a soundtrack to insert the consumer into a branded mini-movie, ready for sharing:
Our image processing engine automatically transforms videos and animations of consumers shot with our apps into branded TV commercials.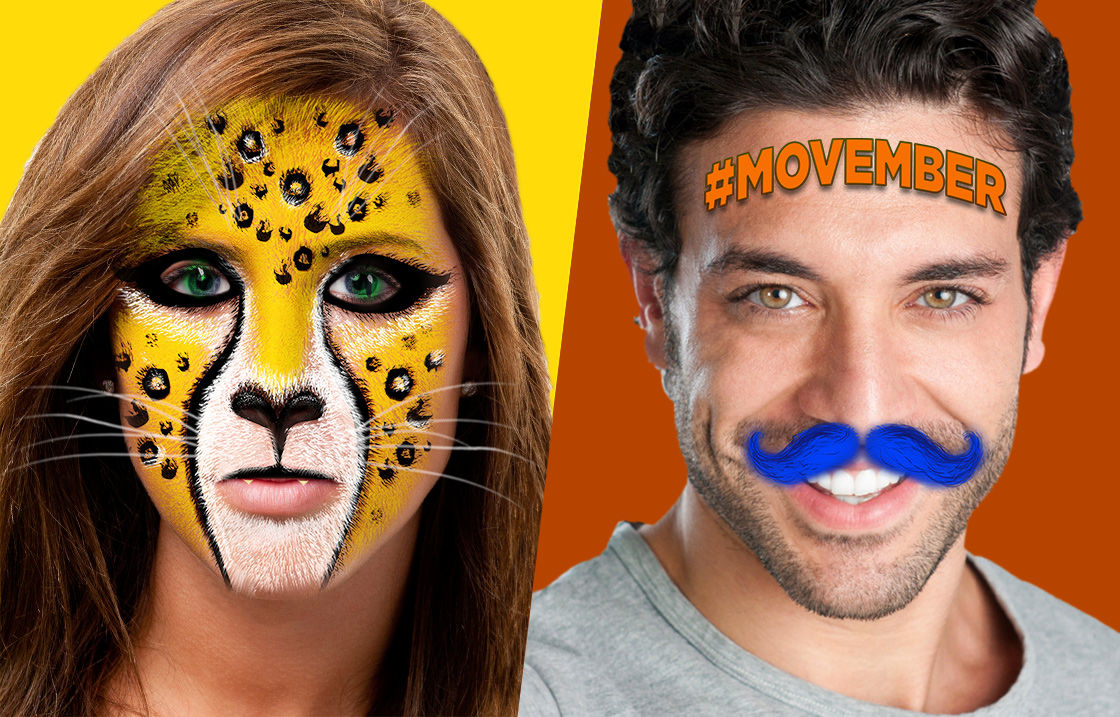 Augmented Reality Face-Mapping Filters
Popularized by Snapchat, Augmented Reality (AR) filters add a custom mask to the consumer's face. Watch this video to see a live example: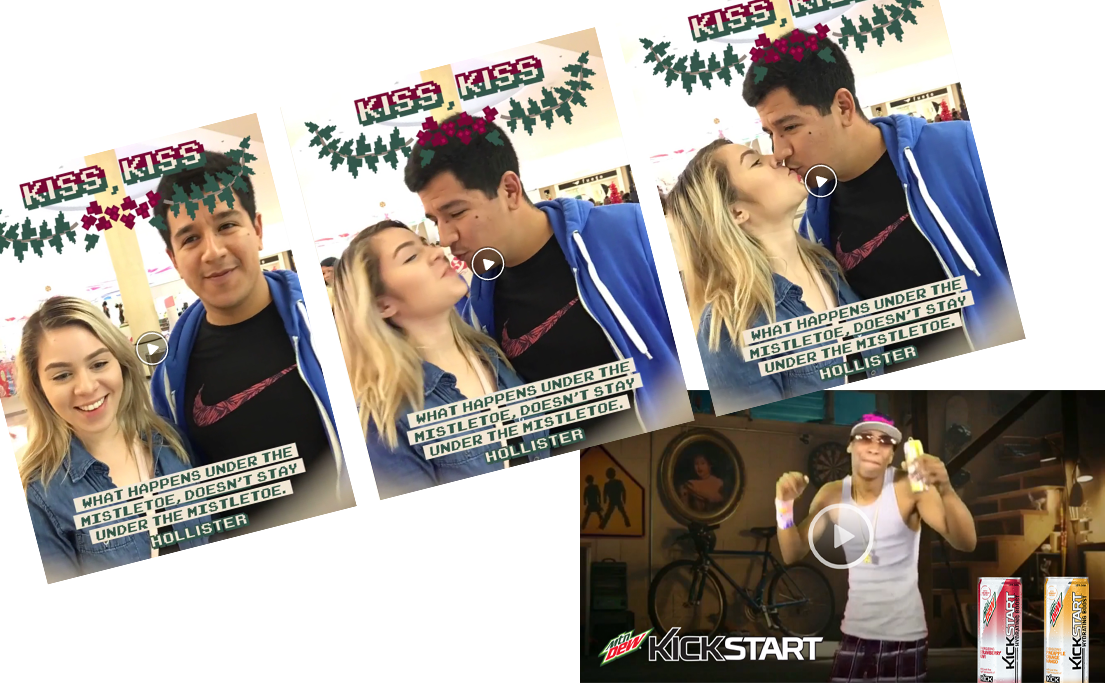 Capture Boomerangs or 3-Frame GIFs
Consumer's love the looping boomerang-effect or posing for 3 photos which transform into an animated GIF.
Capture GIFs with photo booths, DSLRs, or iPads and then enhance with:
A branded overlay
Photo filters (sepia, black and white, etc.)
Add branded video clips before and after the consumer's clip
Add a new soundtrack
Swap in an animated background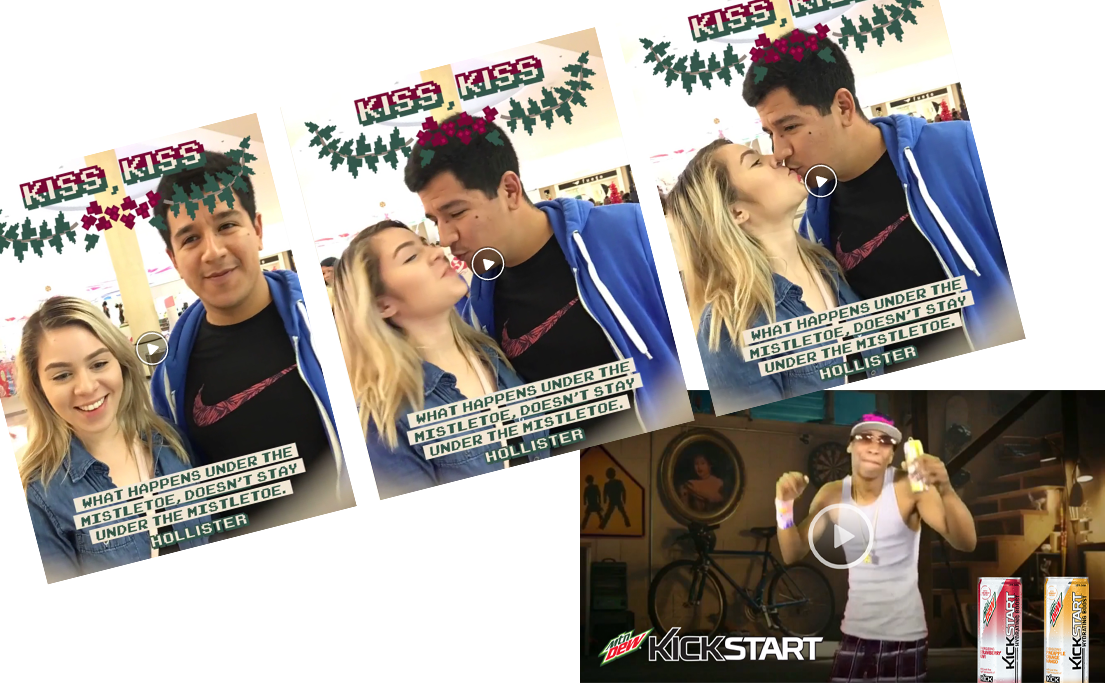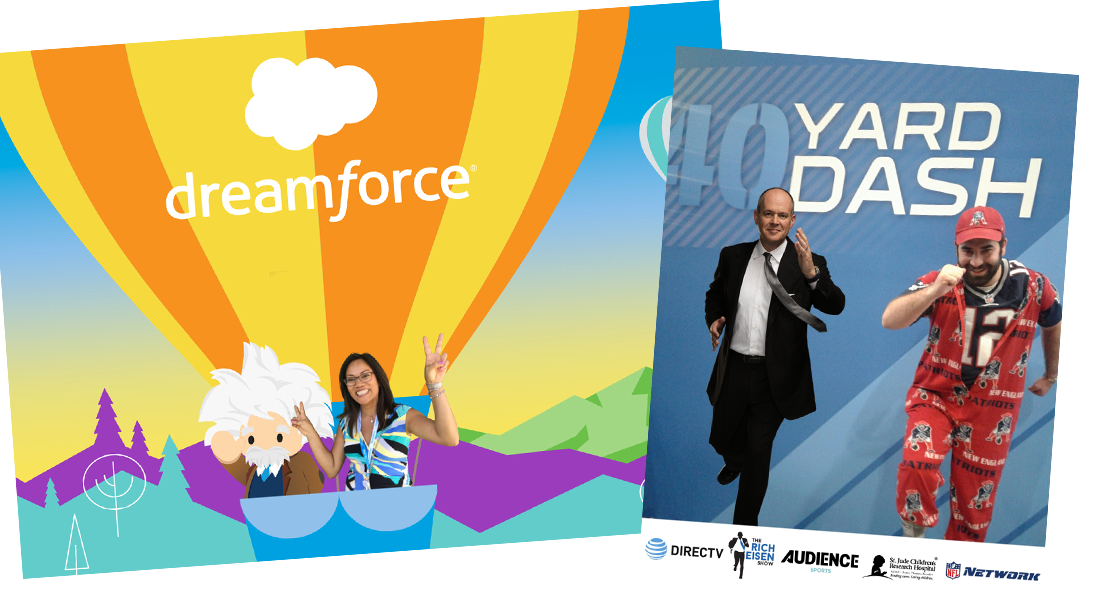 Social Green Screen
Add unique backgrounds and overlays using our simple green screen system.
Use an actual green screen or use our latest technology that removes the background auto-magically without a backdrop.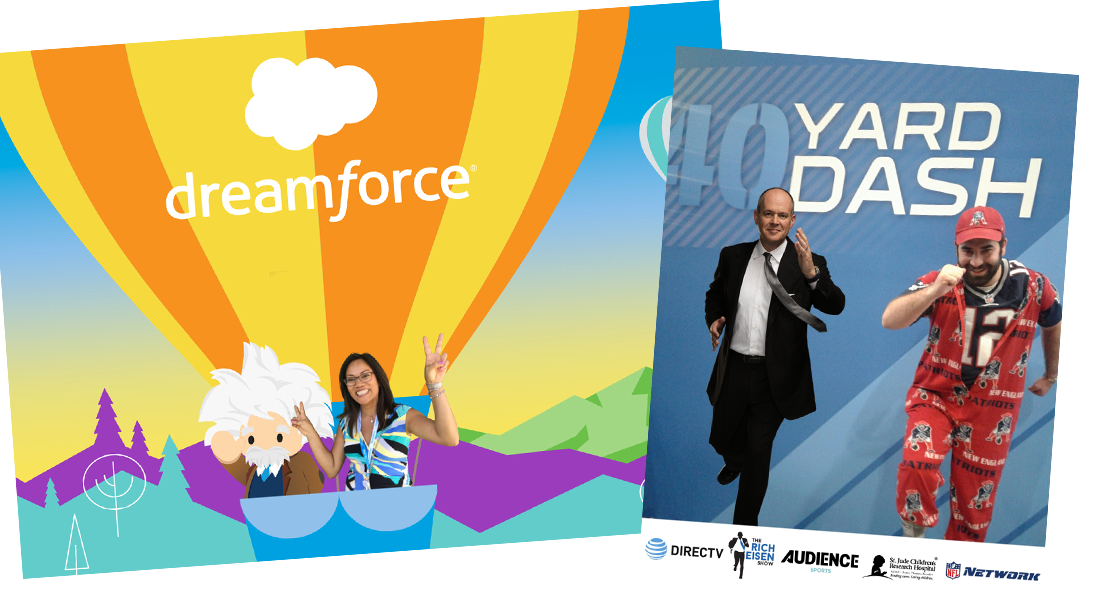 Case Study: ENMAX Green Screen Photo Booth
The energy utility ENMAX wanted to celebrate with their customers and provide energy education at sponsored events, festivals, and sports arenas. Learn how the 'ENMAX Moments' Photo Booths engaged the crowd with instant printing and online delivery of branded photos. Read more…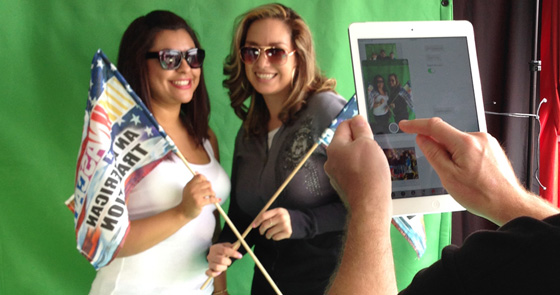 Case Study: Vons' Social Marketing at NASCAR
Vons and Safeway supermarkets needed to engage NASCAR race attendees in a way that would lead to social sharing, drive traffic to the campaign website, and handle large NASCAR crowds. The ETZEL Agency used the Fotozap Social Green-Screen to create a shareable visual gift, that got attendees buzzing. Read more…
Advanced Video Activations
Pacifica Video: Beach Theme
Visitors to various car shows could sit in minivan seats and then instantly receive a video of a van magically being built around them
Pacifica Video: Canyon Theme
The car show attendees had their choice of three themed videos: Canyon, Beach or Moon.
Personalized Kia Hamster Video
In this activation, video of a consumer's face was integrated into a Kia commercial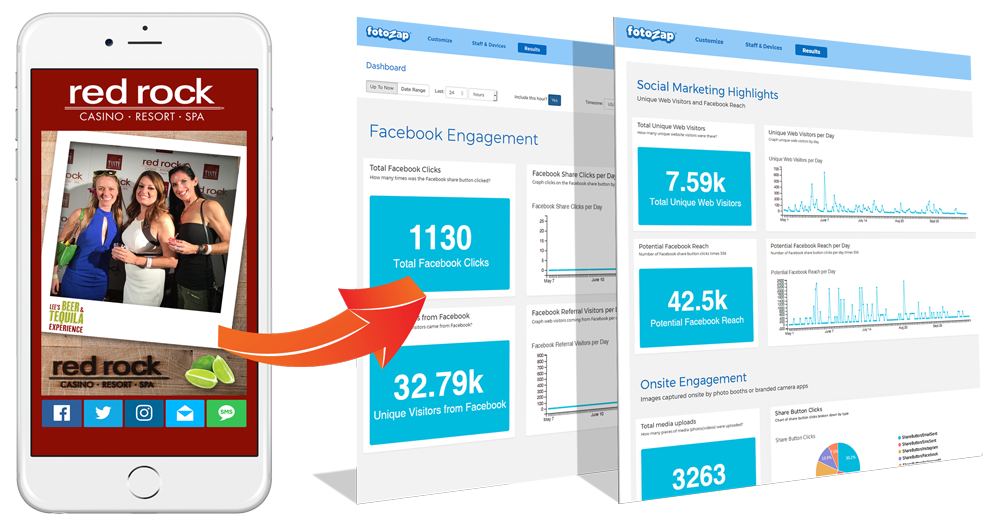 Find Out How Our Social Photography Platform Can Deliver Meaningful Results