Setting Up a Custom Video Experience
Getting Started – Video
Watch this video to learn how to set up jaw dropping custom video experiences on your photo booth.
Then create your own account (or login) and set up an experience for yourself.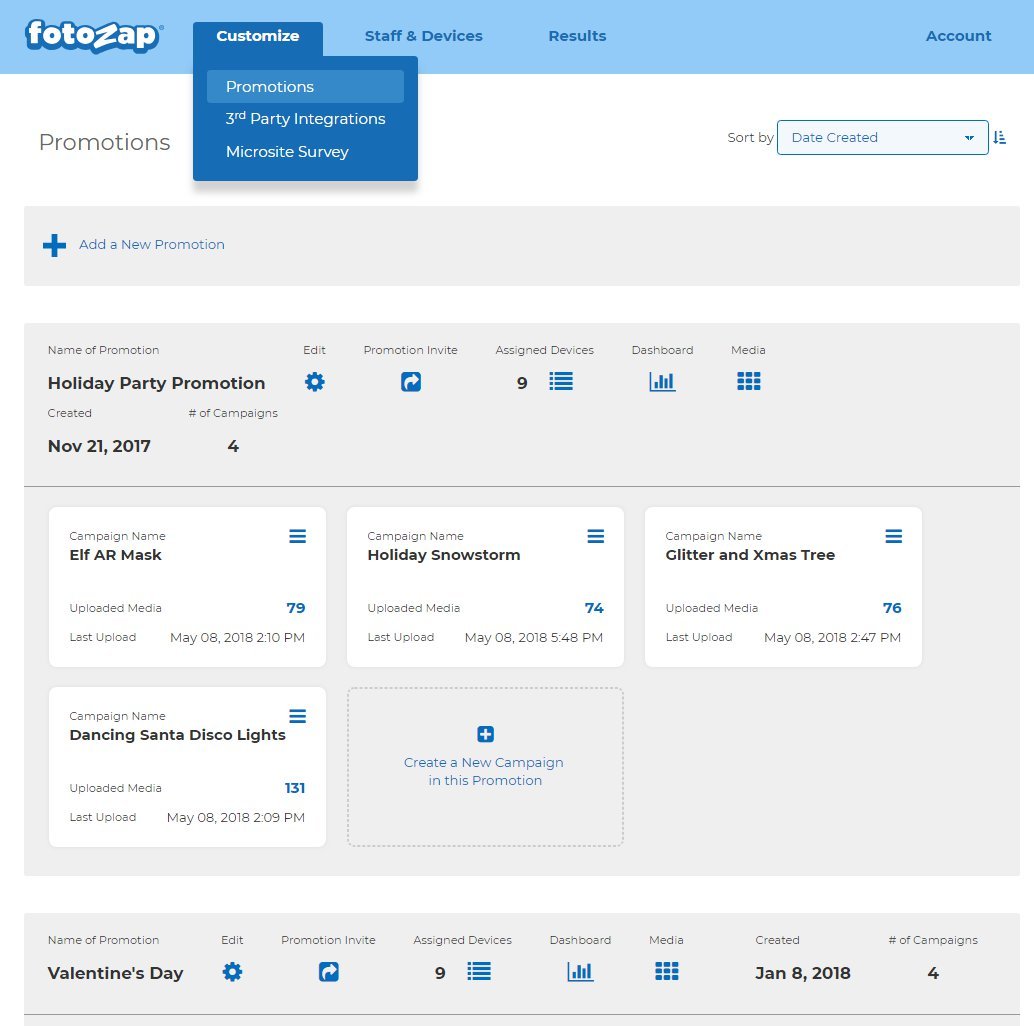 Take Control of Your Experiential Promotions
Our control panel gives you full control over your photo activations. From creative execution, to deployment, to sophisticated reporting, the Fotozap Platform puts you in charge.
Create unlimited promotions, add any number of devices, and capture an unlimited amount of images and data.
We've thought of everything. Watch the video above for more information.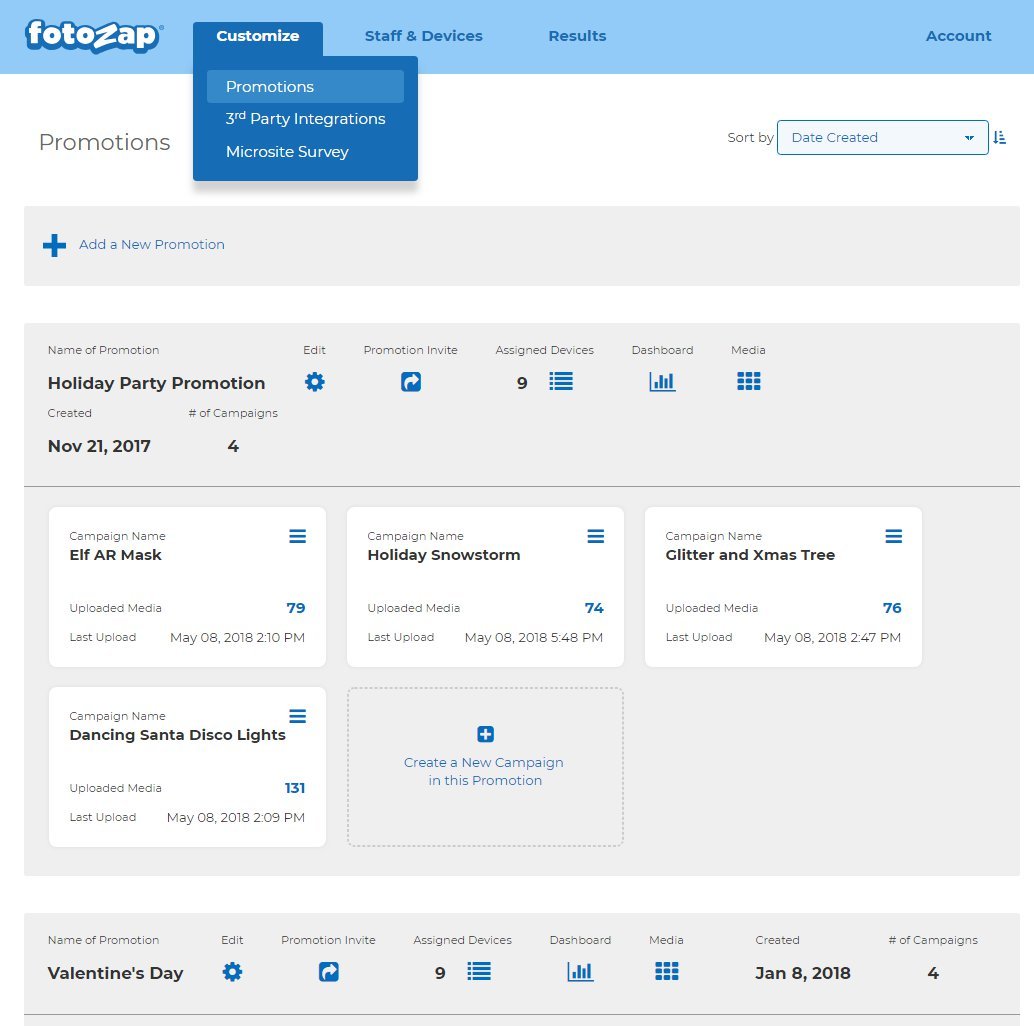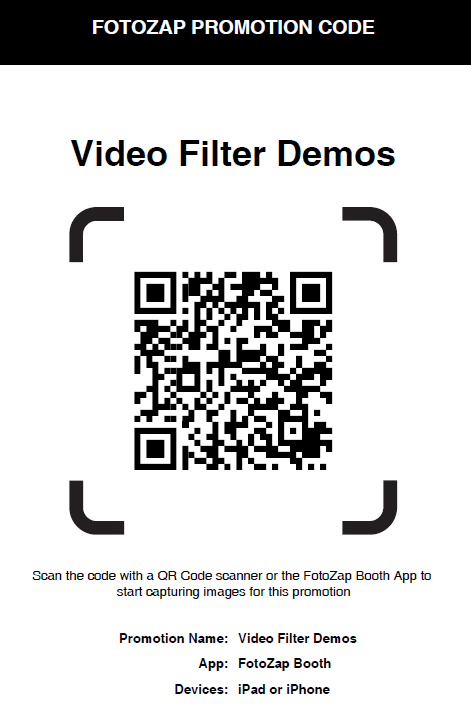 It Has Never Been So Easy to Deploy Promotions
Send out magic links or scannable Promotion QR Codes to your staff members or volunteers. Within seconds their device is set up and ready to shoot branded images for your promotion.
Give it a try! Scan this QR code or click the Magic Link button with your iOS device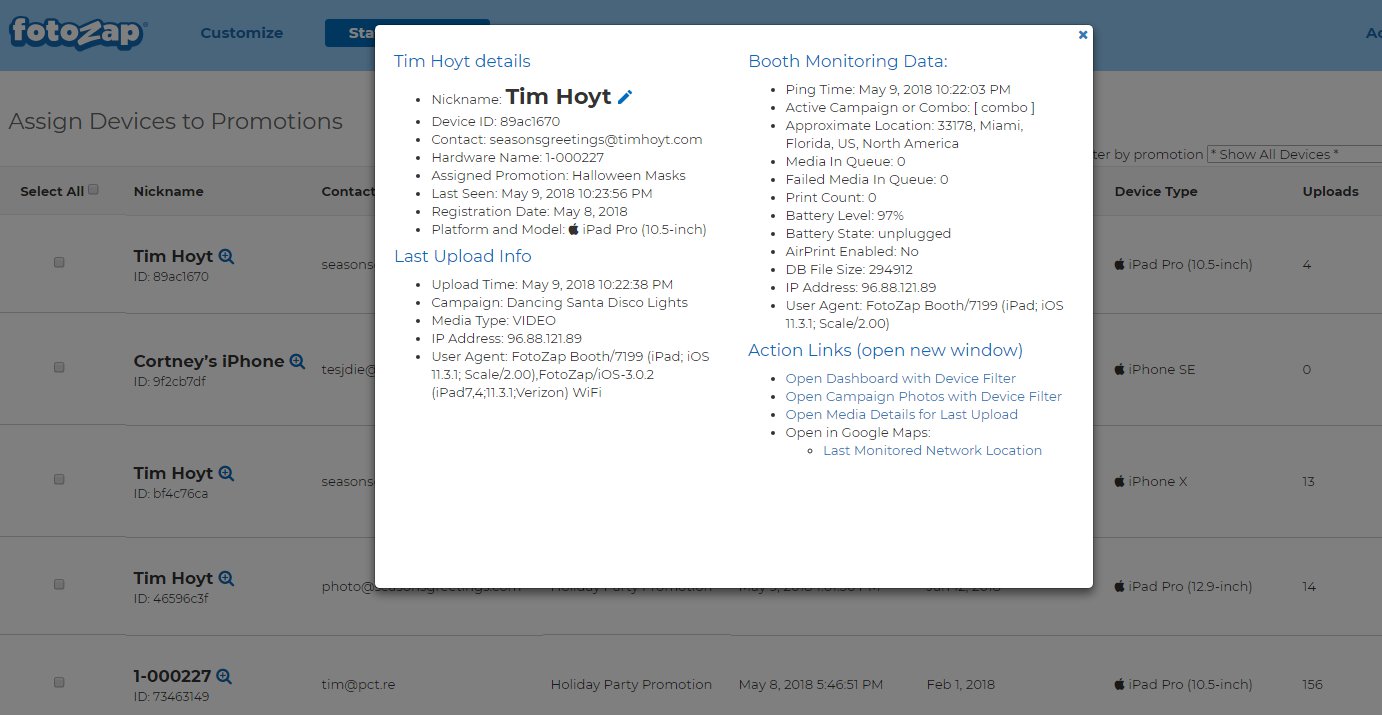 Control Your Photo Booth and Photographer Network
Get the status of every device connected to your account with one glance.
See if they are currently online, what images they are uploading, and what results those images are creating.
Then push new promotions to any or all devices with a single click.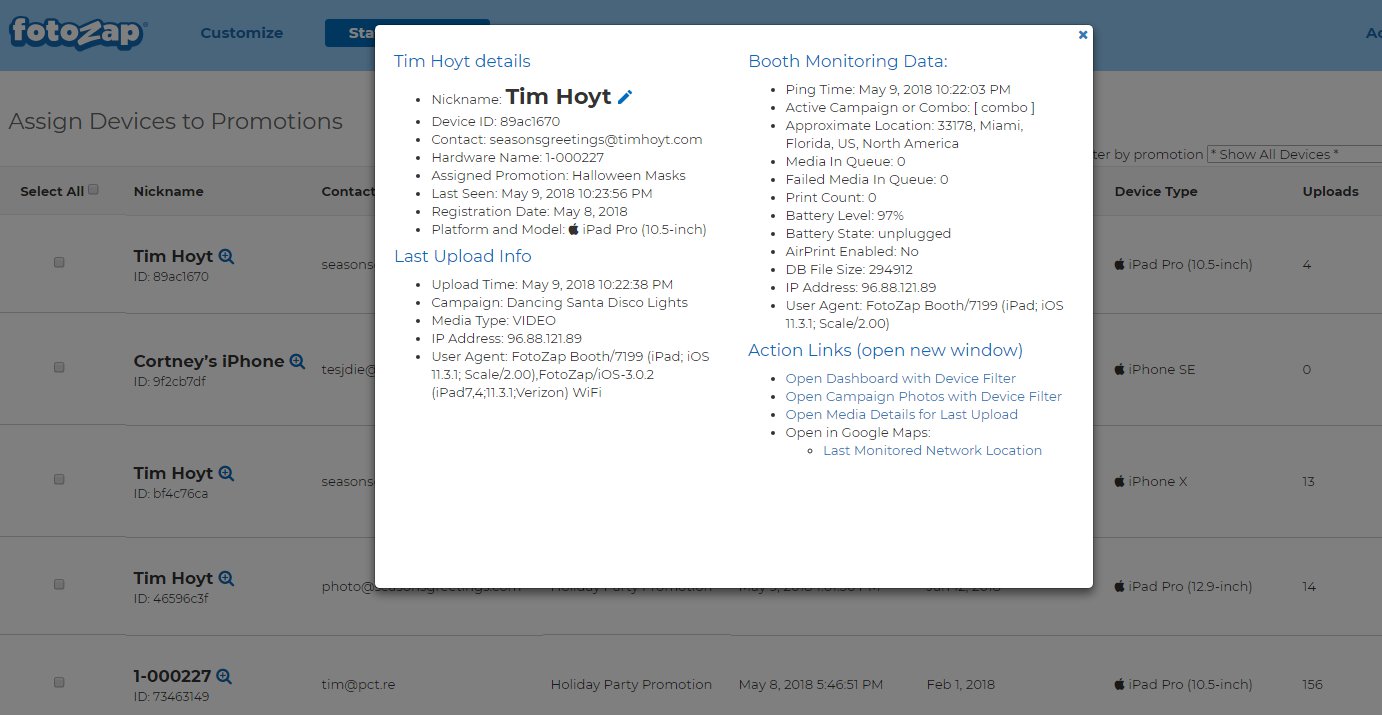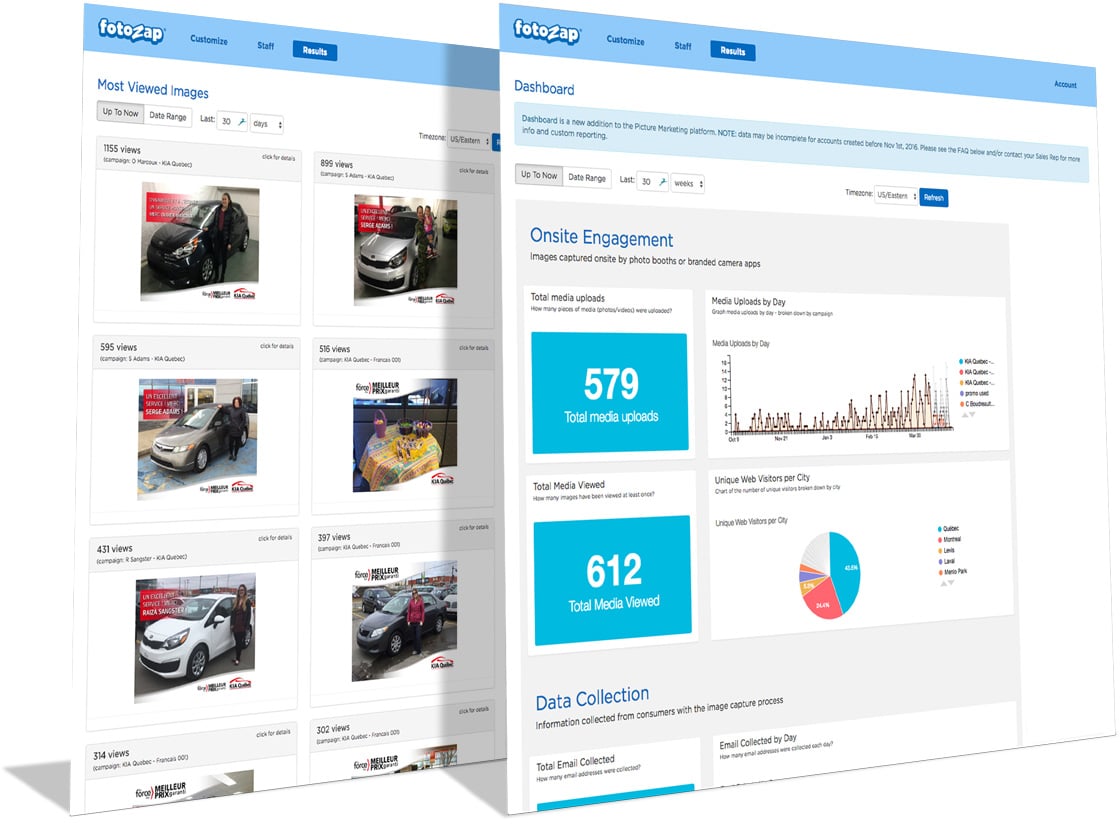 Scheduled Dashboard Reports
Clients have told us that the reporting available in our client portal is the best they have seen.
The portal provides a quick view of: key metrics, most popular images, and uploaded photos and data.
Create reports for one or more Promotions, Campaigns, or even an individual device.
Schedule daily, weekly or monthly emails to send customized PDF reports to any email address.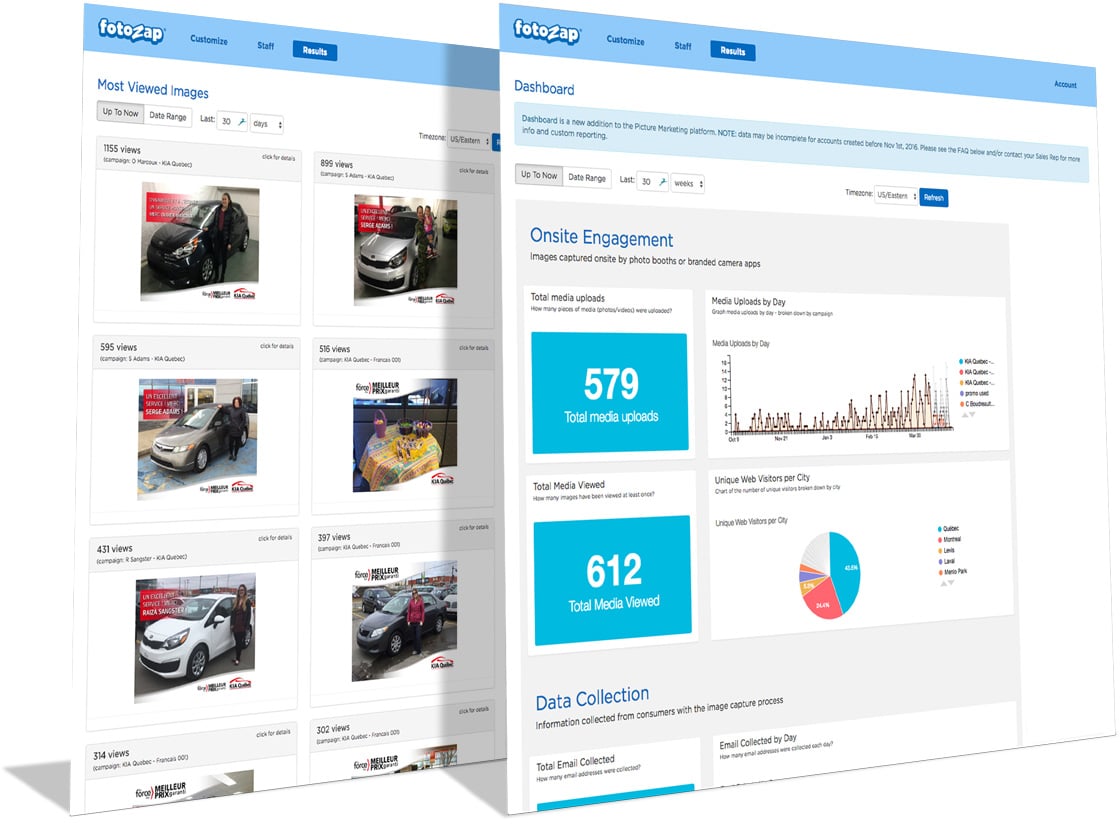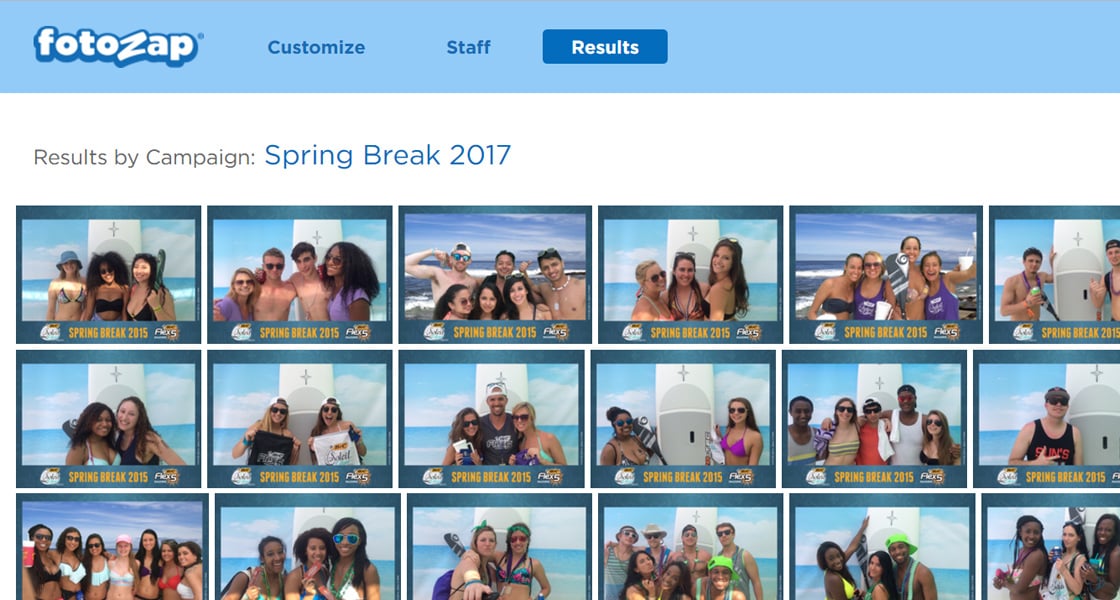 Monitor All Photo Uploads in Real-Time
View a real-time stream of images as they are uploaded from across your photo booth or app network. If required, all images can enter a moderation queue.
Search for individual photos or videos by any attribute, and click any thumbnail to view details of a particular photo, such as a map of where the photo was taken. Download the different versions of the photo or video individually or all images in an entire campaign.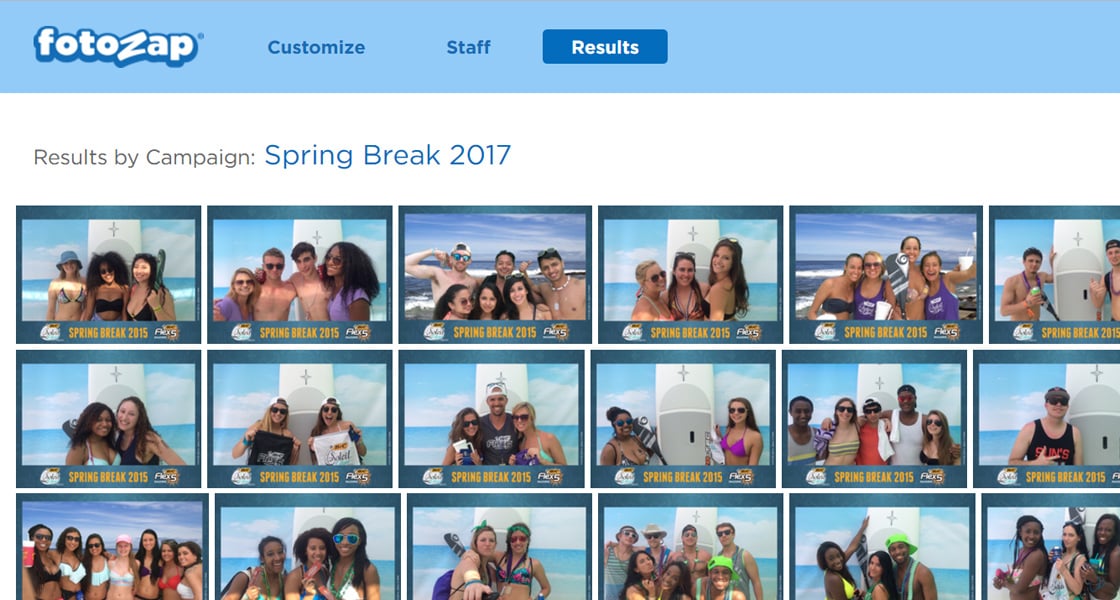 Overview Video – 8 minutes
Find out what's new by watching the brief video to the left.
Using the Platform for Long Term Installs [Webinar]
How to Use the Fotozap Platform for Long-Term or Large-Scale Activations
The 35 minute webinar is embedded in the video on the left.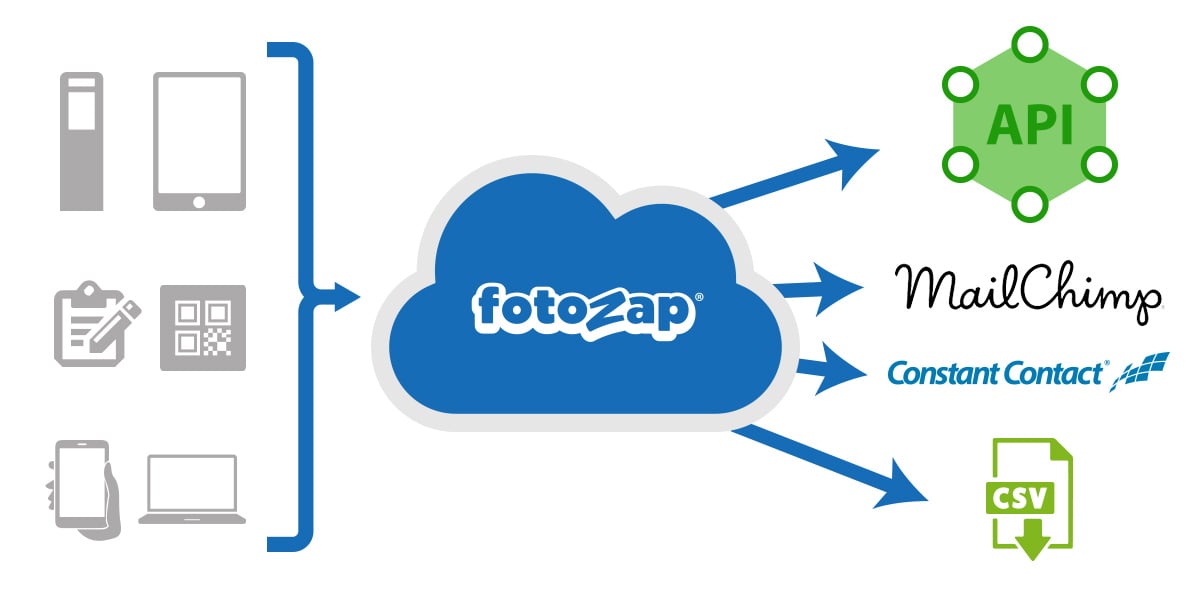 Automatically Export Collected Data
Download consumer data from individual campaigns or download a spreadsheet with all data collected including responses to your custom survey.
You can automatically transfer collected data to popular newsletter services like MailChimp and Constant Contact or have us integrate with your CRM.