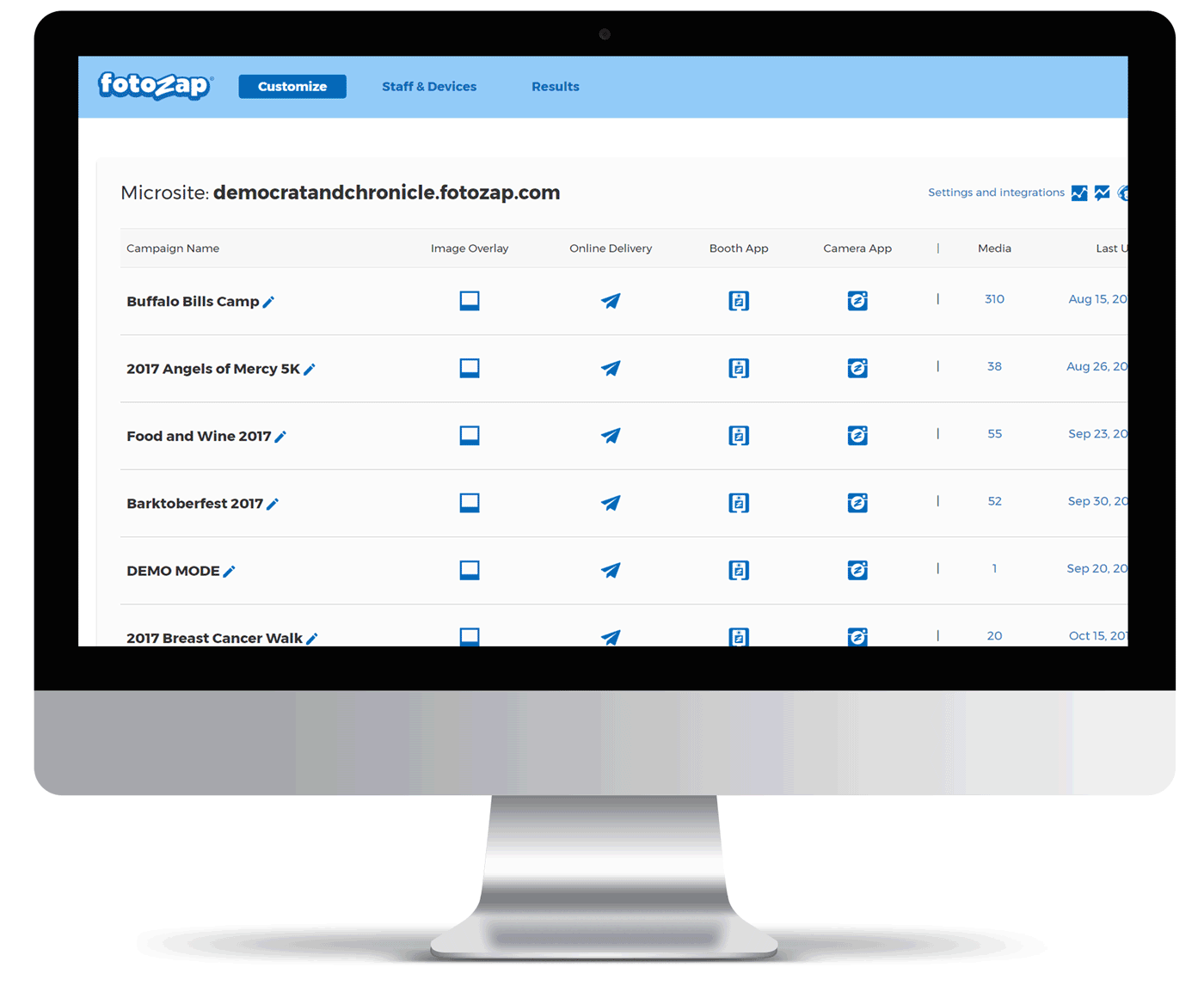 For Photo Booth Operators and Do-it-Yourself Users
Take Control of Your Next Event With Our Flexible Photo-Sharing Platform
Image branding, data collection, and reporting can all be customized with our newly updated FotoZap 5.0 platform.
Two plans to choose from.
For maximum control, your best bet is our full-featured

S

tandard Plan.

It's $169 per month or $1,690 per year.


Occasional or 'light' users may prefer the Basic Plan at $95 per month or $950 per year if paid in advance.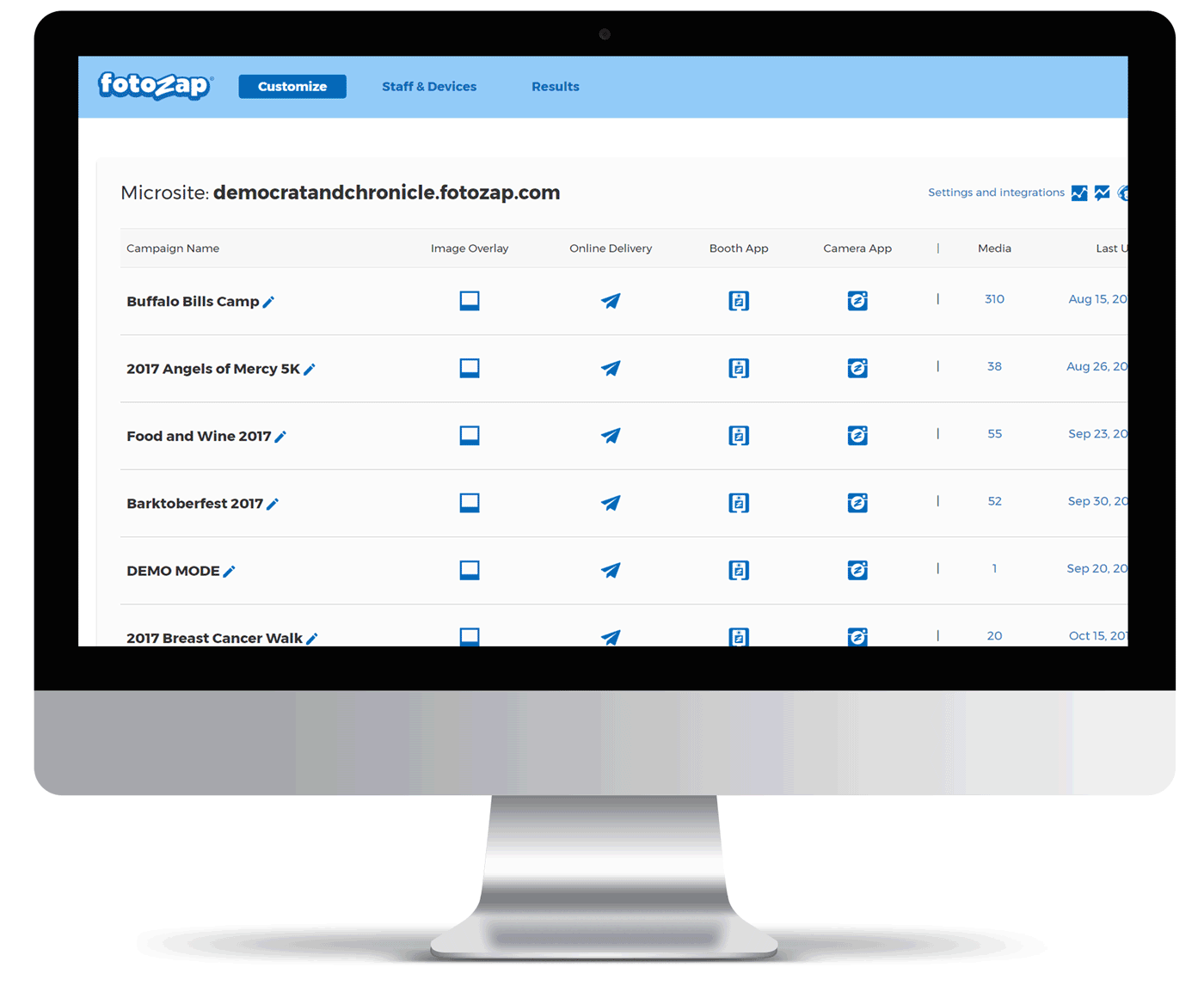 FotoZap Basic
Monthly $95 / Annual $950
Use on one device at a time at your event.

Capture, upload and store up to 3,000 Videos, GIFs, and Photos per year

Create 50 Campaigns. Store them, clone them, and/or reskin them for any number of events
FotoZap Standard
Weekly $50 | Monthly $169 | Annual $1,690
Use on up to 4 devices at your event

Capture, upload and store up to 6,000 Videos, GIFs, and Photos, per year

Create 200 Campaigns. Store them, clone them, and/or reskin them for any number of events
All Plans Include the Following
Feature List
Capture Videos, Animations, and Photos
Create Custom Campaigns
Use as a Photo Booth or Handheld Capture
Animated Attract Screens With Up To 20 Filter Options
Animated Overlays with Blending
Slow Motion and Looping Videos
Language for Email and Text Messages - Customizable
Logo Overlays can be Customized
Video Special Effects
Email and Text Messaging to Deliver Images
Use iOS or Android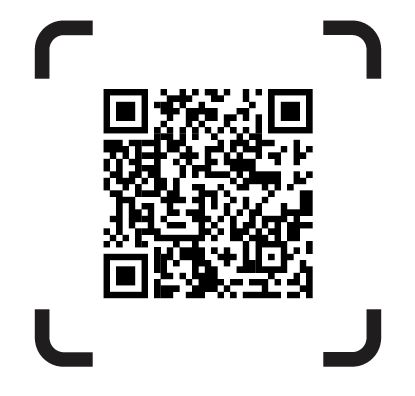 Standard & Basic License
Both Plans Include the Following
Add a pre-capture instruction screen that appears to the guest prior to photo capture
Banner for each Campaign that displays above the photo - Customizable and Linkable
Cloud Storage/Management
Copy Campaign Settings to a different campaign
Download Media with or Without Overlay
Email Notification Language and Graphics - Customizable
Four Recording methods (email, sms, QR Code or Survey)
Galleries are Created Automatically for any Guest with Multiple Images
Manage Users Remotely
Photo and Video Green Screen
Photo Display Page - Customizable
Priority Support
Six months of media storage
Social Text for each Campaign - Customizable
Up to Seven Sharing Options
Fotozap Standard License
Benefits for Power Users
Add Multiple FotoZap Gallery Share Pickup Stations
Add Pre and Post Video
Consent Screen Option Prior to Photo
Create and Upload Your Own Special Effects
Create Unlimited Users (Photographers, Analytics, Designers, and Admins)
Customizable Emails
Customizable Survey
Data Dashboards with Advanced Analytics and Scheduled Reports
Integrate with Dropbox, Facebook, MailChimp, Constant Contact, Smugmug, etc.
Optional Photo Access Card Capability
Customized Print Templates for 4 x 6
Printing to any Airprint or DWP Printer
RGB Ringlight Integration
Survey Data Collection and Download (including email and SMS) (Photographers, Analytics, Designers, and Admins)
Upload Your Own Animated Overlays
Upload your own MP3 Audio Tracts
Upload Your Own Video Overlays
Use QR Coded Cards
Use with DSLR
Use with FotoZap Scan Software
Video Special Effects - Use Presets or Add Your Own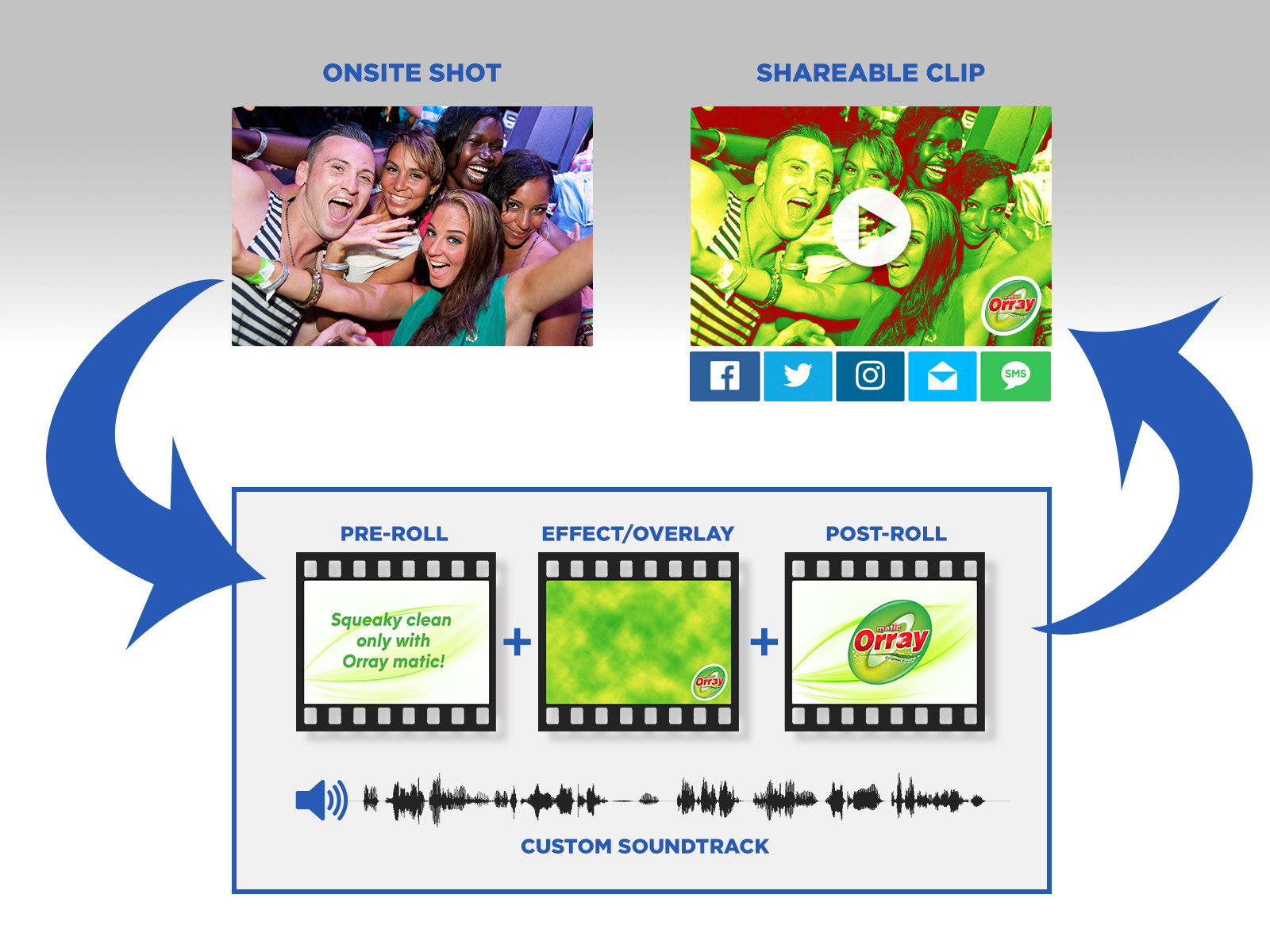 Customizations
There is no additional charge for customizations you do yourself with our self-serve platform. Included with your annual plan is free concierge onboarding (a one-on-one training call to help you get everything set up).
We also offer three levels of additional customization services:
Turn-Key Configuration:
Let our team handle setting up the platform to meet your needs
Agency Customizations:
Work with your dedicated Client Services Rep to implement: custom surveys, unique microsite designs and HTML emails, AR Masks, special video processing, and creative services
Custom Engineering:
Engage with a Picture Marketing Product Specialist for custom software development projects, such as integration with external APIs or mobile app development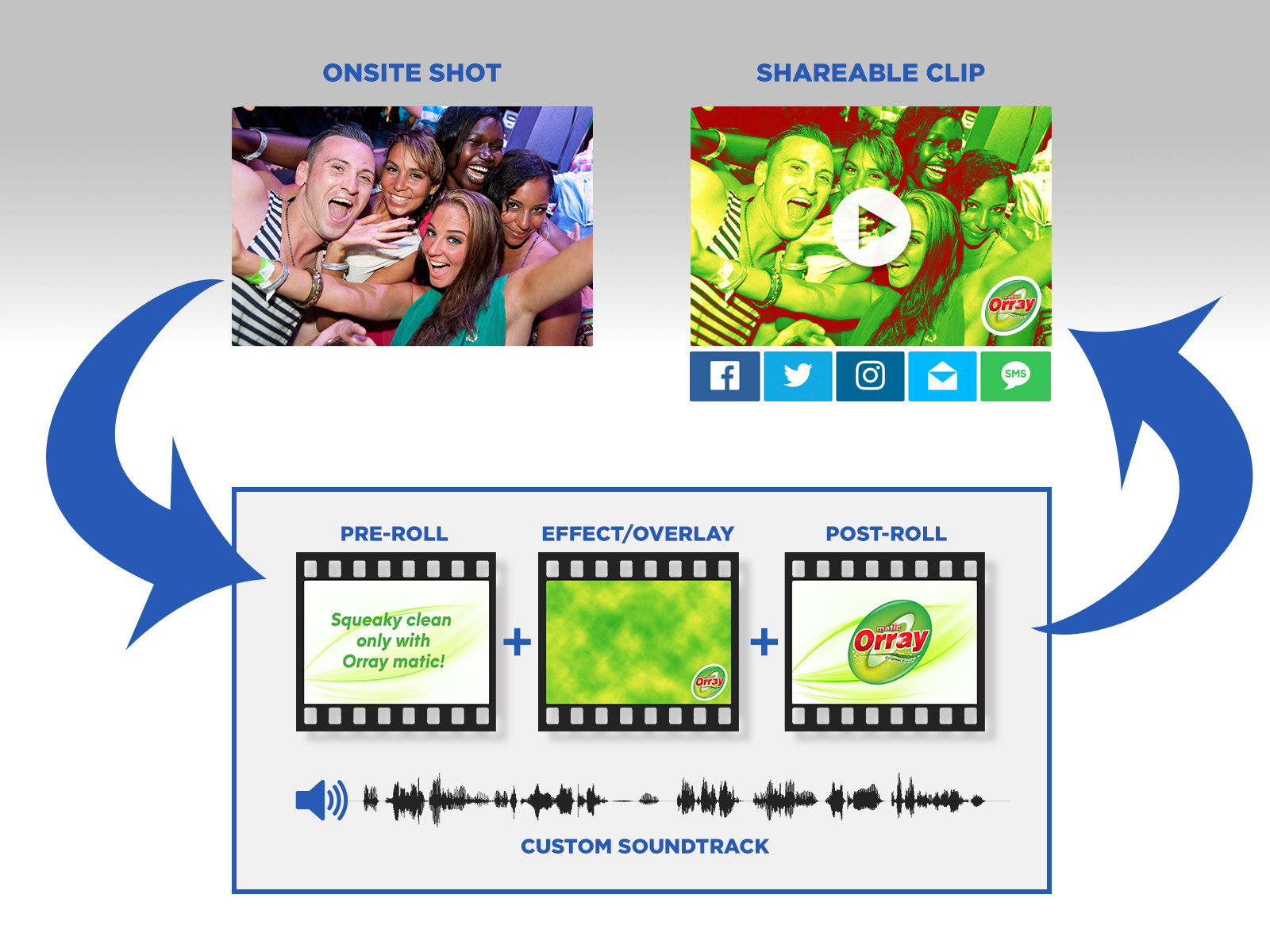 Click here to request a demo of the Picture Marketing Platform. We can create a fully-functional social photography account, customize branding, and let you start capturing photos and videos. Or call us at (949) 623-9889