Augmented Reality Face-Mapping Filters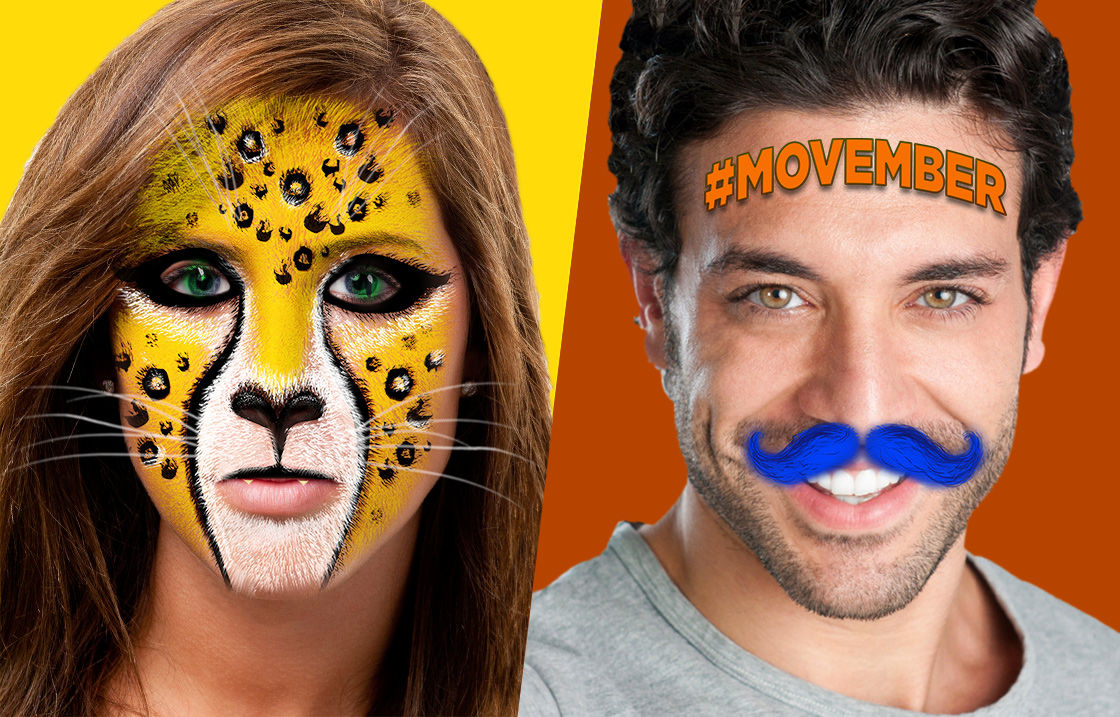 Popularized by Snapchat, Augmented Reality (AR) filters add a custom mask to the consumer's face. Watch this video to see a live example.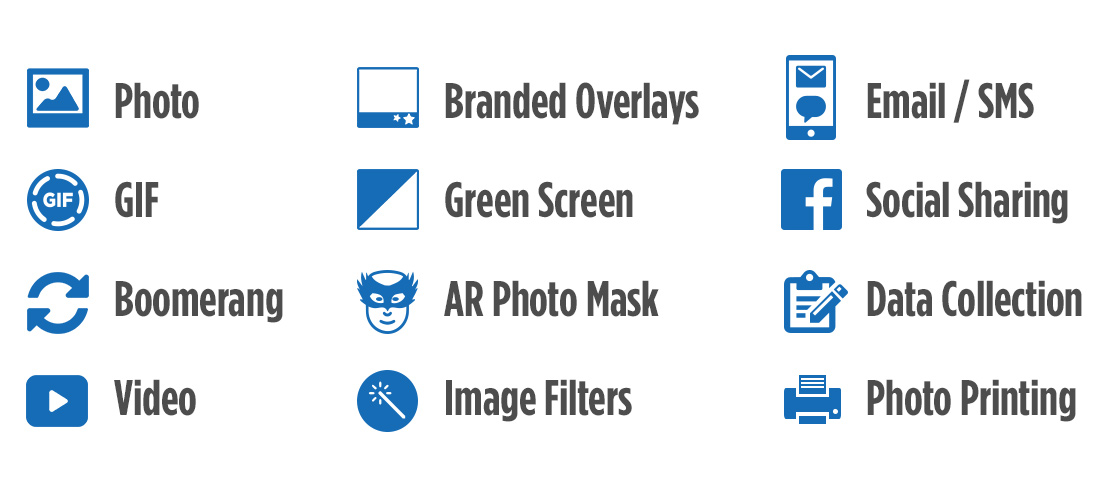 Add Masks to Photos and GIFs
A variety of image effects can be combined with AR masks.
Let consumers choose from a variety of themes, and combine technologies to enhance the image:
Overlays and animated overlays
Filters (sepia, black and white, etc.)
Add branded video clips before and after the consumer's clip
Add a new soundtrack
Swap in an animated background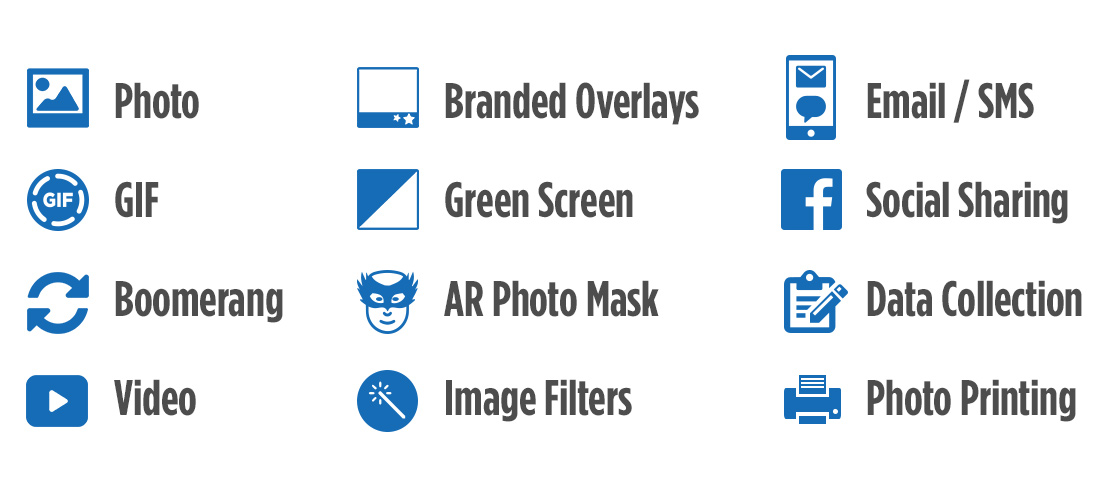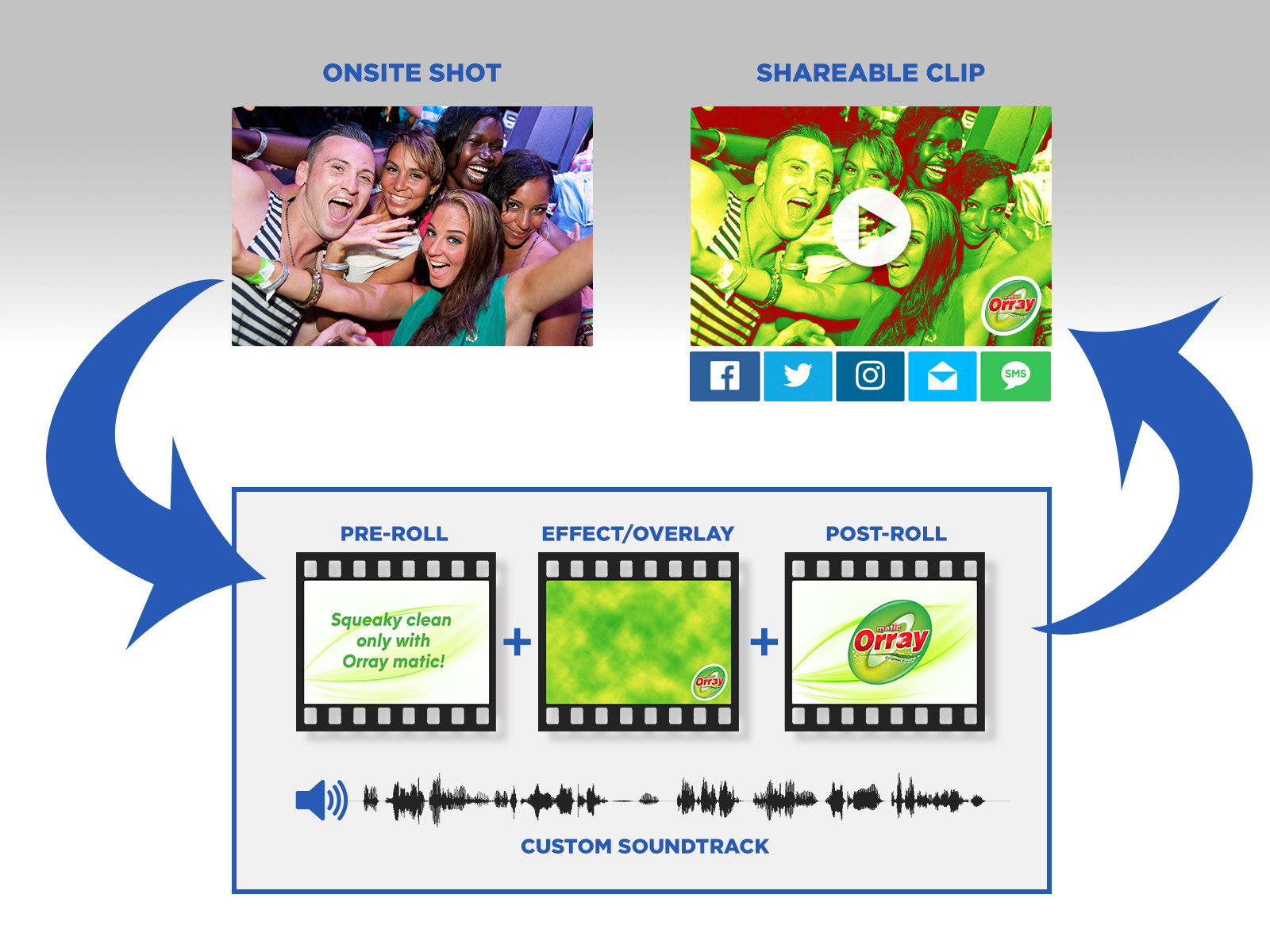 Personalized Videos
Our platform can instantly edit captured clips with pre-shot footage and a soundtrack to insert the consumer into a branded mini-movie, ready for sharing.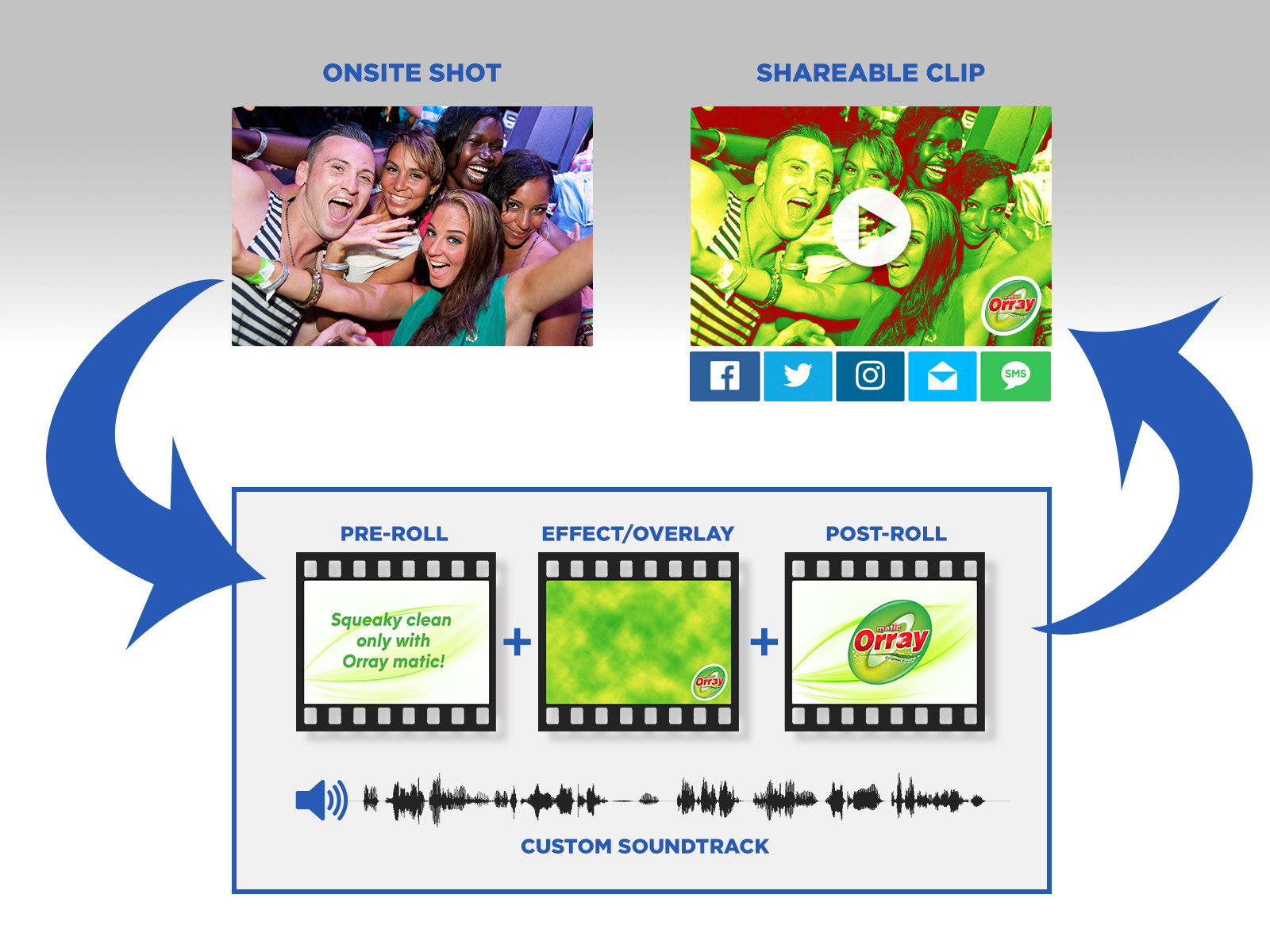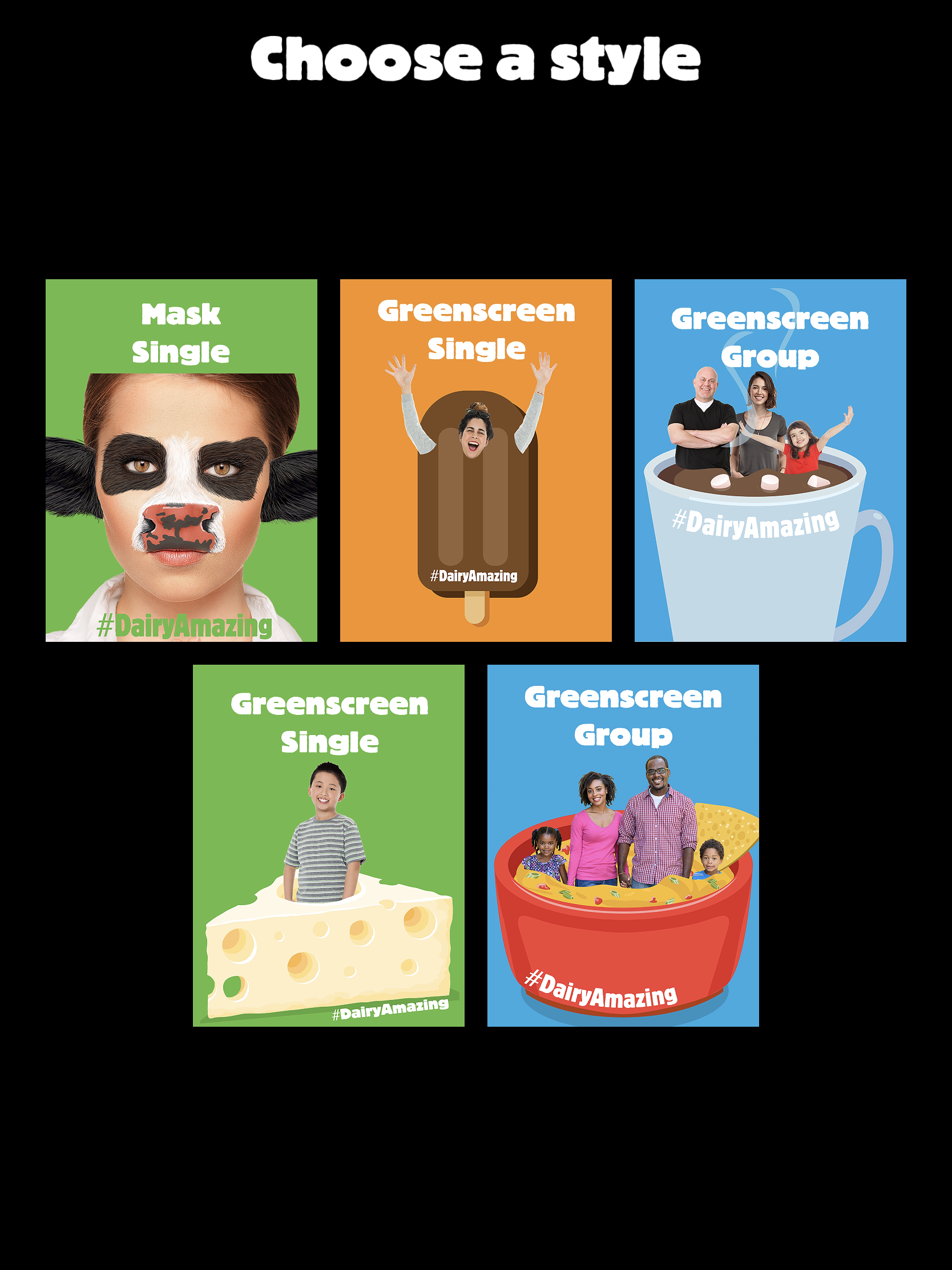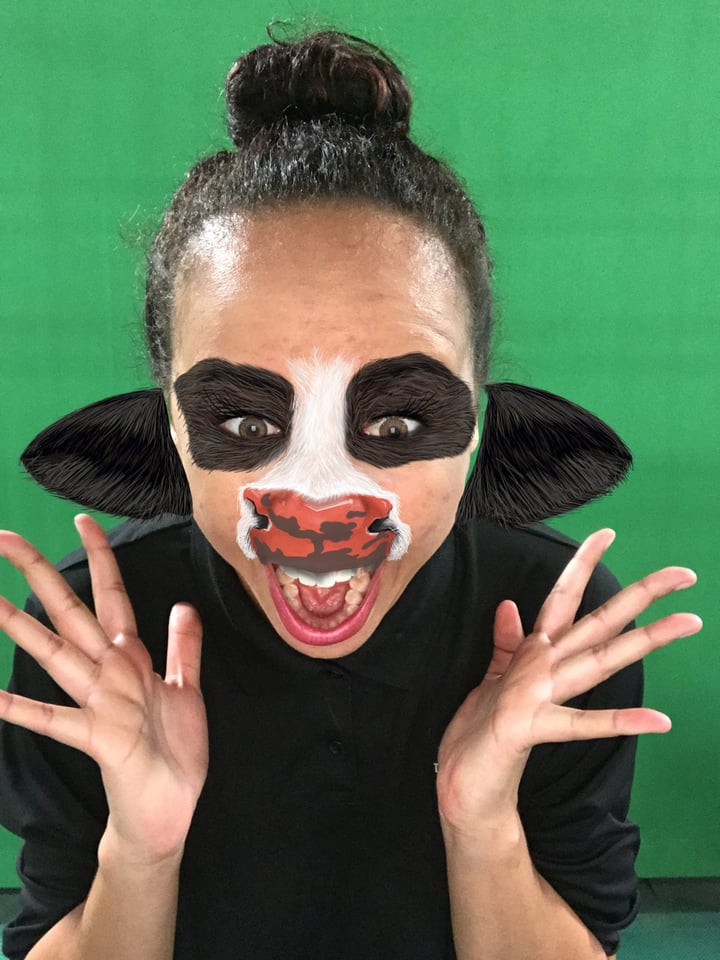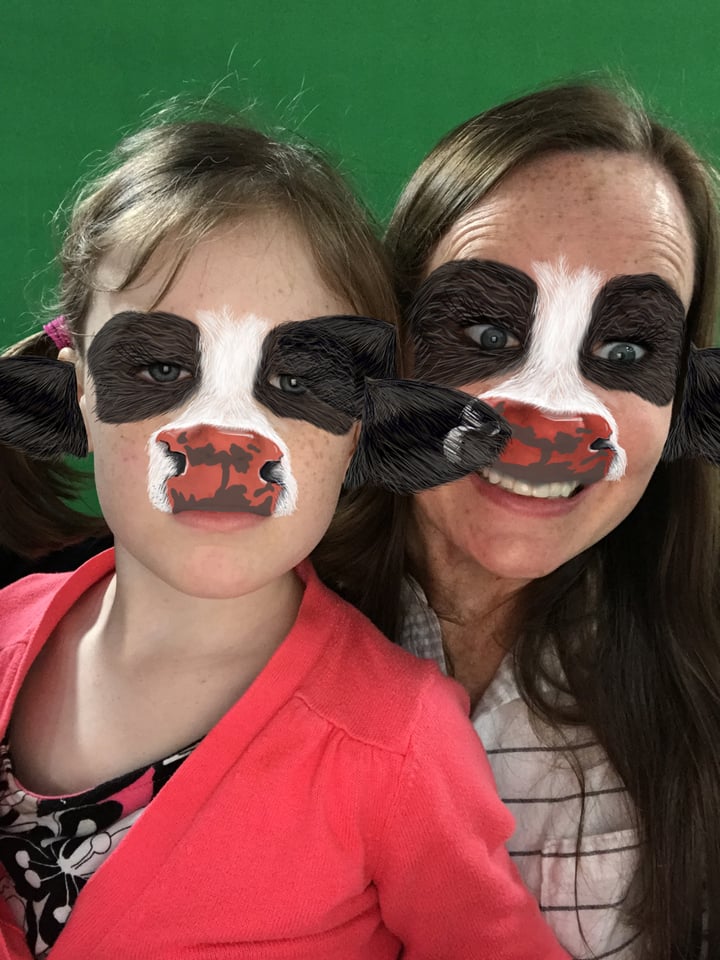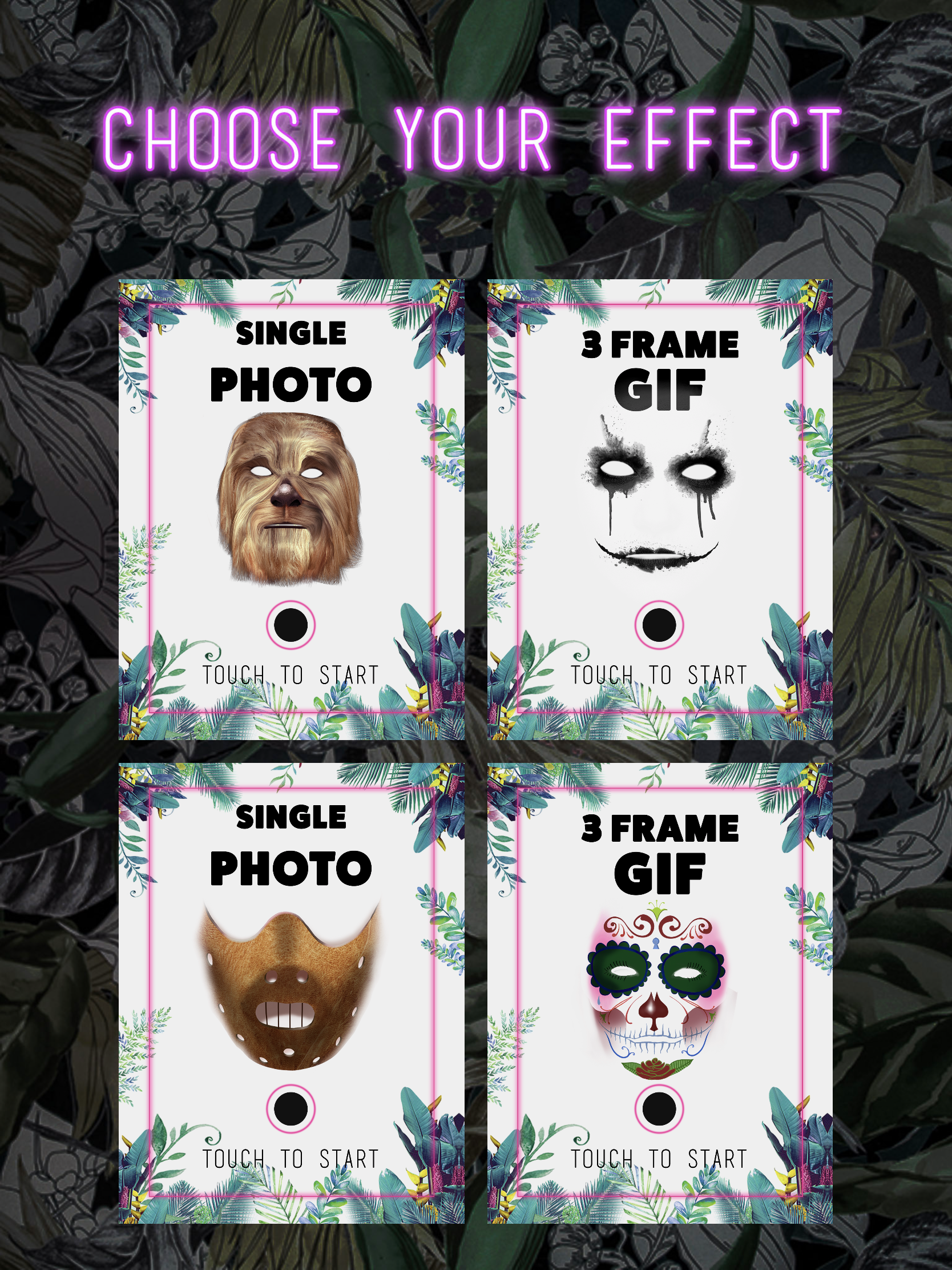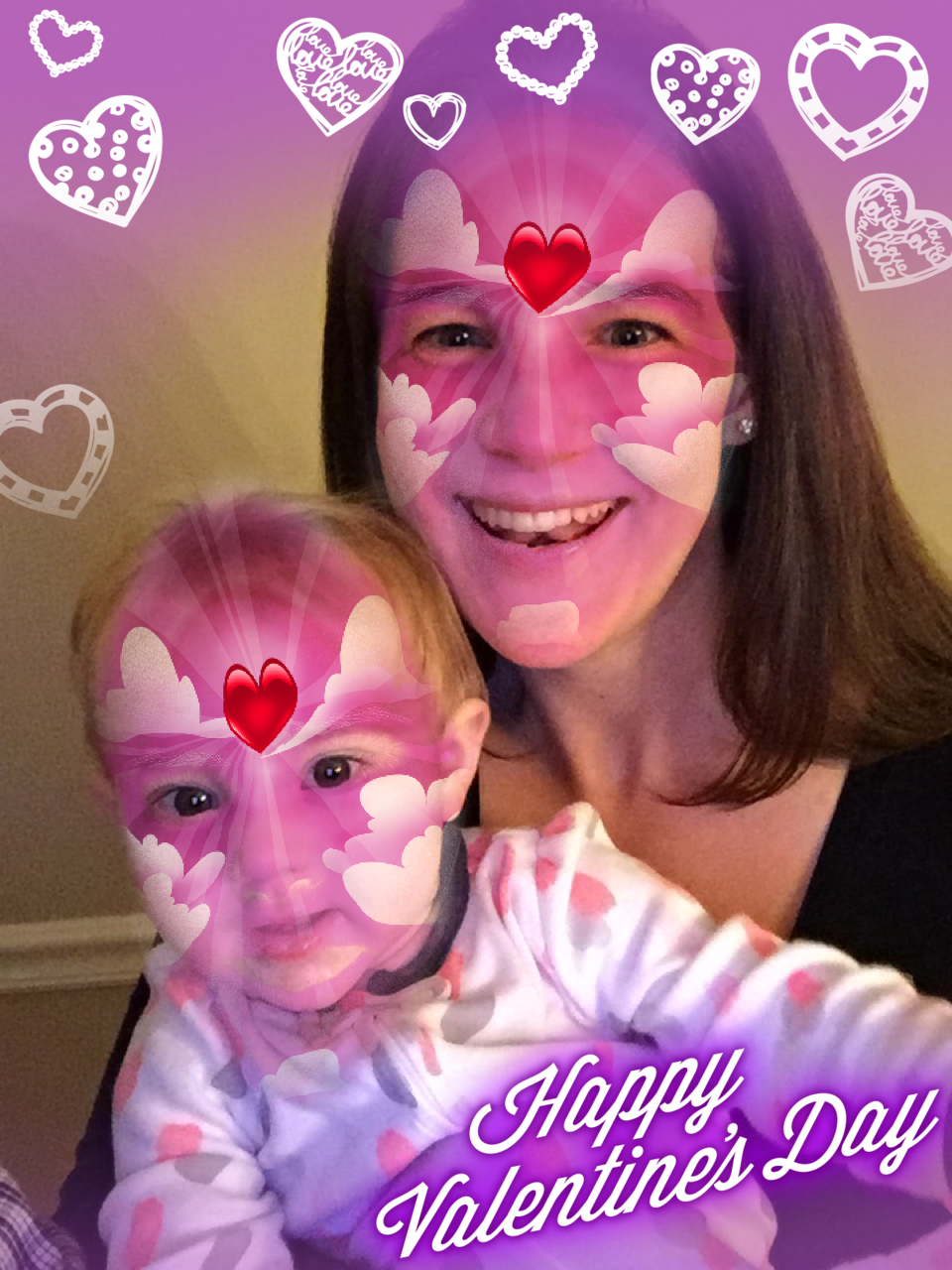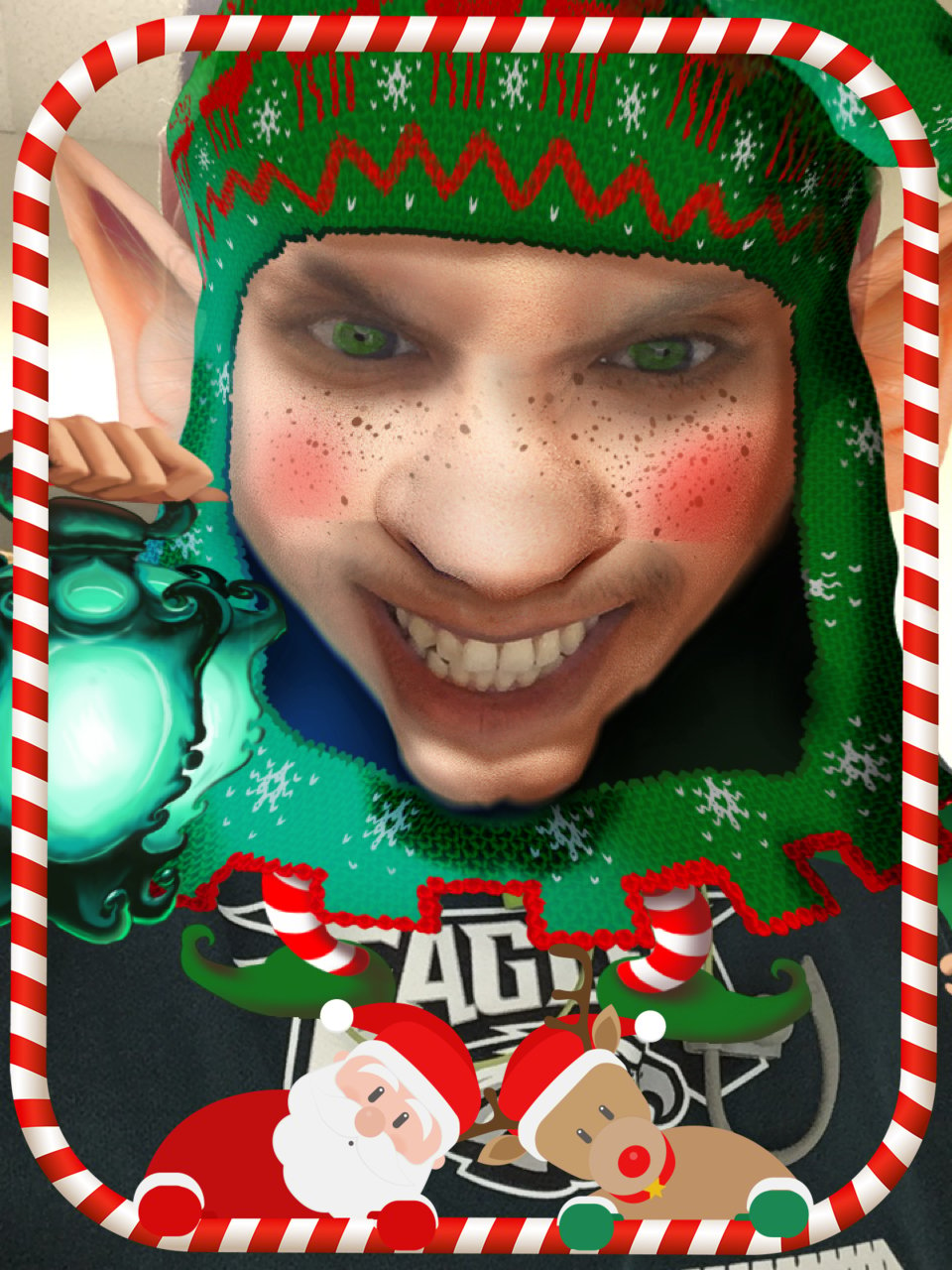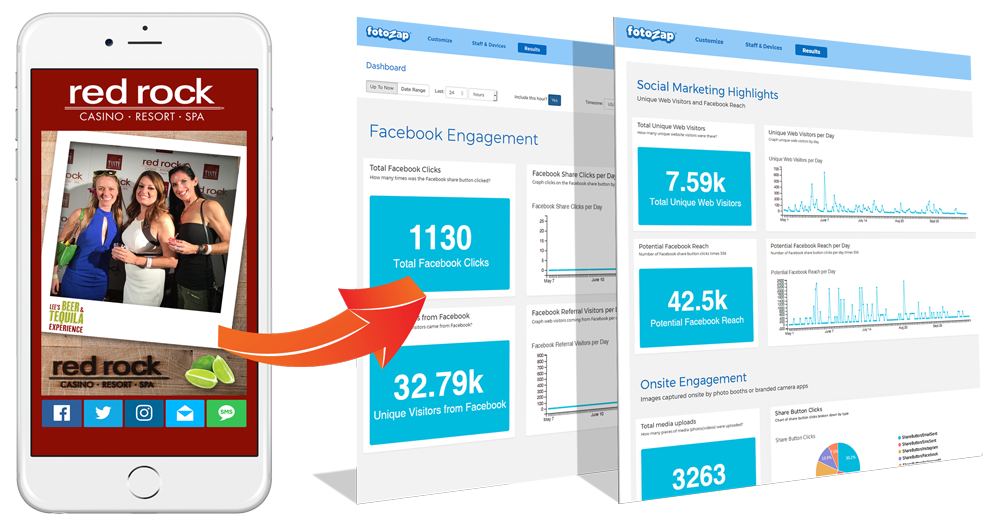 Find Out How Our Social Photography Platform Can Deliver Meaningful Results