Match the Capture Solution to Your Venue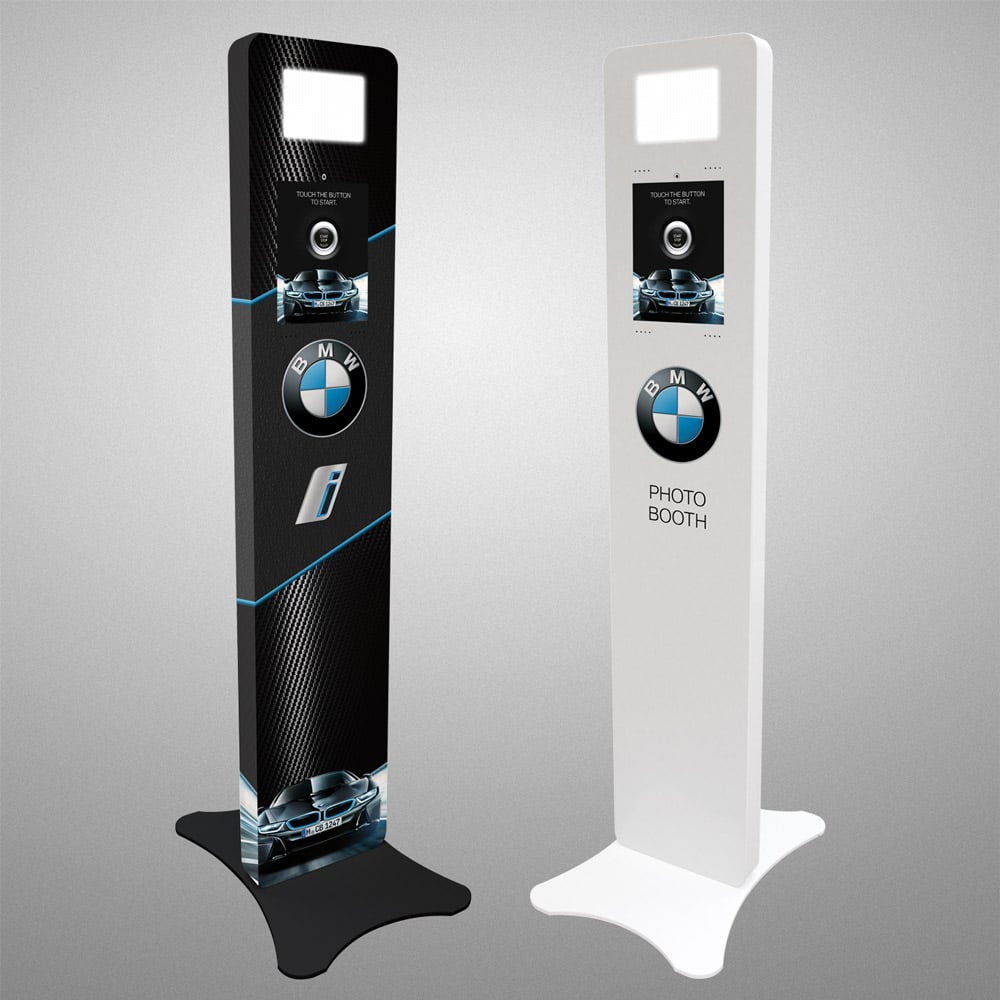 Metal Tower Photo Booth
An elegant all-metal photo booth perfect for long term installs. Features a 12.9″ iPad Pro, lockable back doors, and 5 minute set up. Dress it with an adhesive badge or a full wrap.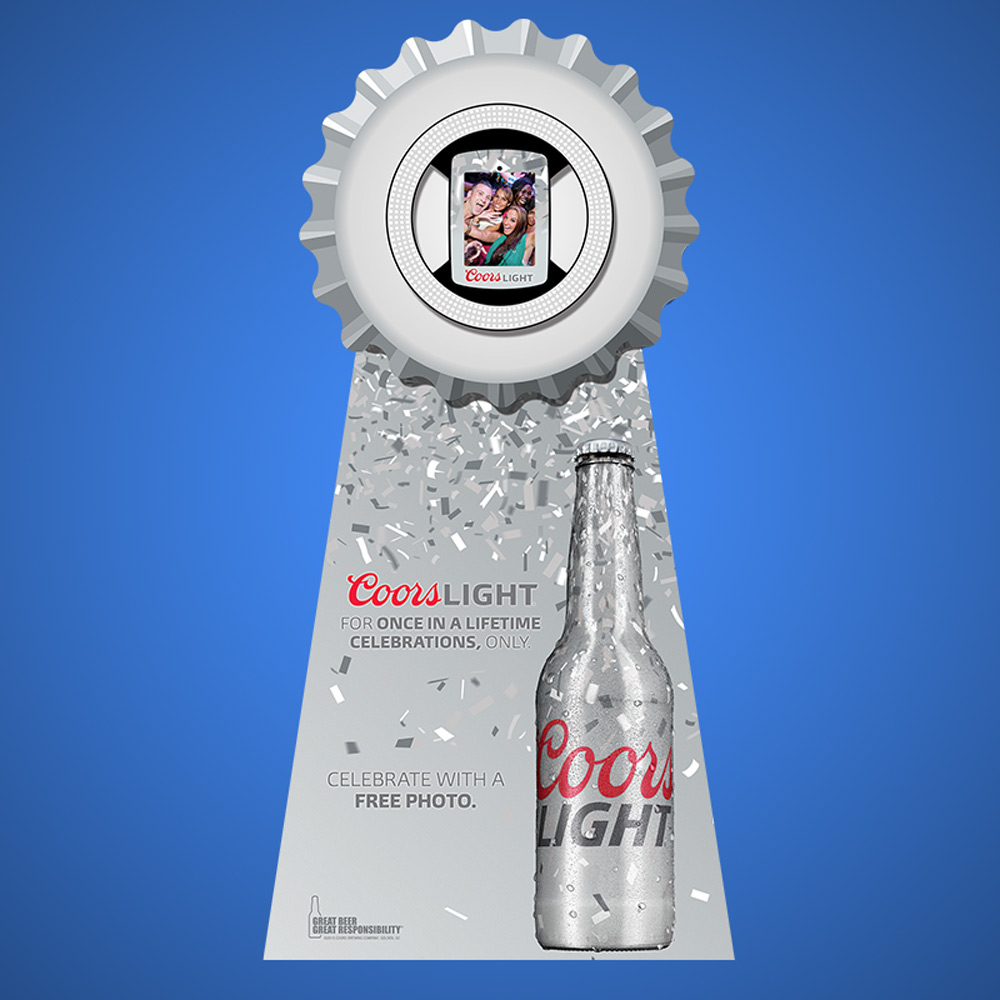 Marketing Panel Photo Booth
Add a laser-cut marketing panel to the Metal Tower Photo Booth and promotion that will stand out. Panels can be easily swapped at any time, and can be illuminated with chase lights around the perimeter.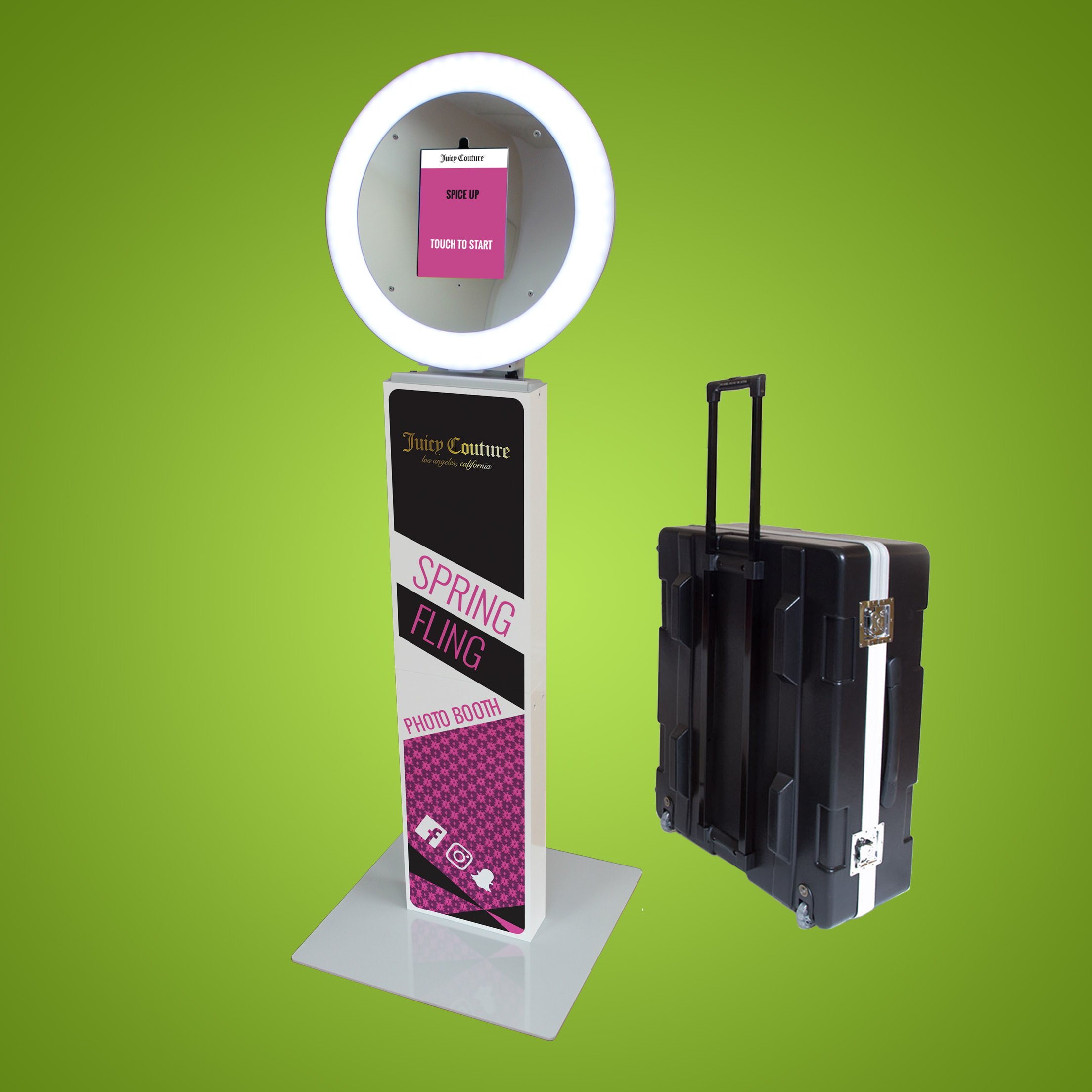 A beautiful photo booth that takes stunning photos with a slew of customization possibilities. Roll it into your store opening or corporate event in its included case and set it up in minutes.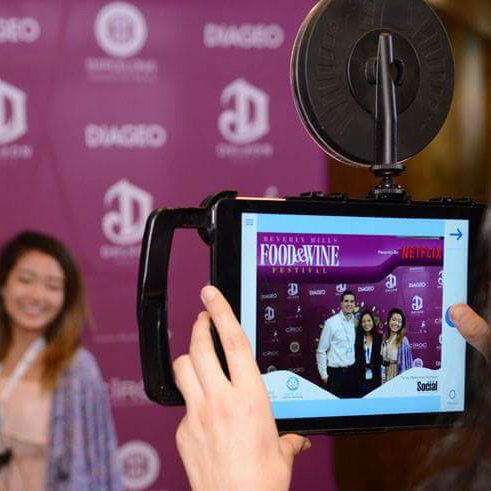 Enable your staff to shoot Green Screen videos, red carpet GIFs, or take photos anywhere on the premises. Capture branded photos and collect consumer data.
Add a fully branded wall-mounted photo booth to your venue. Illuminated by an attractive ring light that attracts consumers.
Our apps allow your staff to capture branded photos, GIFs and videos of consumers on any mobile device. Or have us create a fully custom app for your brand.
Assemble our image capture solutions into a unique activation for your event or venue