Turn Simple Video Capture into Brand Storytelling
Add some awesome to your next event or User Generated Content promotion.
Our scriptable special-effect videos turn every guest experience into an instant, shareable commercial.
Music Box Special Effects: The video clip was processed with a variety of filters as well as a pre-roll intro and post-roll outro.
Cruise Ship Zoom Out: A branded example with Special Effects animated overlays, and zoom effect.
Tennis Championship: A complete video story made up of a long intro and outro combined with video shot onsite that was enhanced with an animated overlay. Another version had a video background of a crowd cheering inserted with green screen.
Pacifica: The onsite video clip was shot in a green screen room and then an animated background and overlay was added. In addition, an intro and outro was added to the clip. The CGI generated graphics makes everything fit together seamlessly.
Super Zoom: Captures a two second clip. The first second plays at normal speed and with no effects. The 2nd second is slowed down to 33% speed and has two special effects and an animated overlay. The soundtrack brings it together.
4-Pose Fast and Slow: Speed changes, both fast and slow, can be added to any segment of the captured video. This example also creates a 4 image print out on an attached printer.
Videos can include any combination of the following features
Special Effects: Click image to see examples
Slow Motion: Speed up or slow down any segment of the captured video
Looping: Loop segments of the video backwards and forwards
Animated Overlays: Add multiple animated segments with advanced blending effects
Green Screen: Add individual frames or a video that plays in the background
Zoom Effects: Reposition the captured frame to create zoom effects and motion
Soundtrack: Add a soundtrack to the video that plays during capture
Post-Roll: Add pre-roll Intro and post-roll Outro clips to the finished video
Print Layouts: Grab frames from any time stamp to create custom print layouts
Auto Pause: Script pauses into the video capture to create multi-shot clips
On-Screen Guides: Add overlays that show on-screen during capture to align consumers
That's a lot of stuff, we know. Chat with us and let us know your concept, and we will build to suit.
Special Effects: Over 100 variations to choose from. Click to view videos showing the available Special Effects.
Let us script an insta-video for your brand…
Every participant instantly receives their own unique version.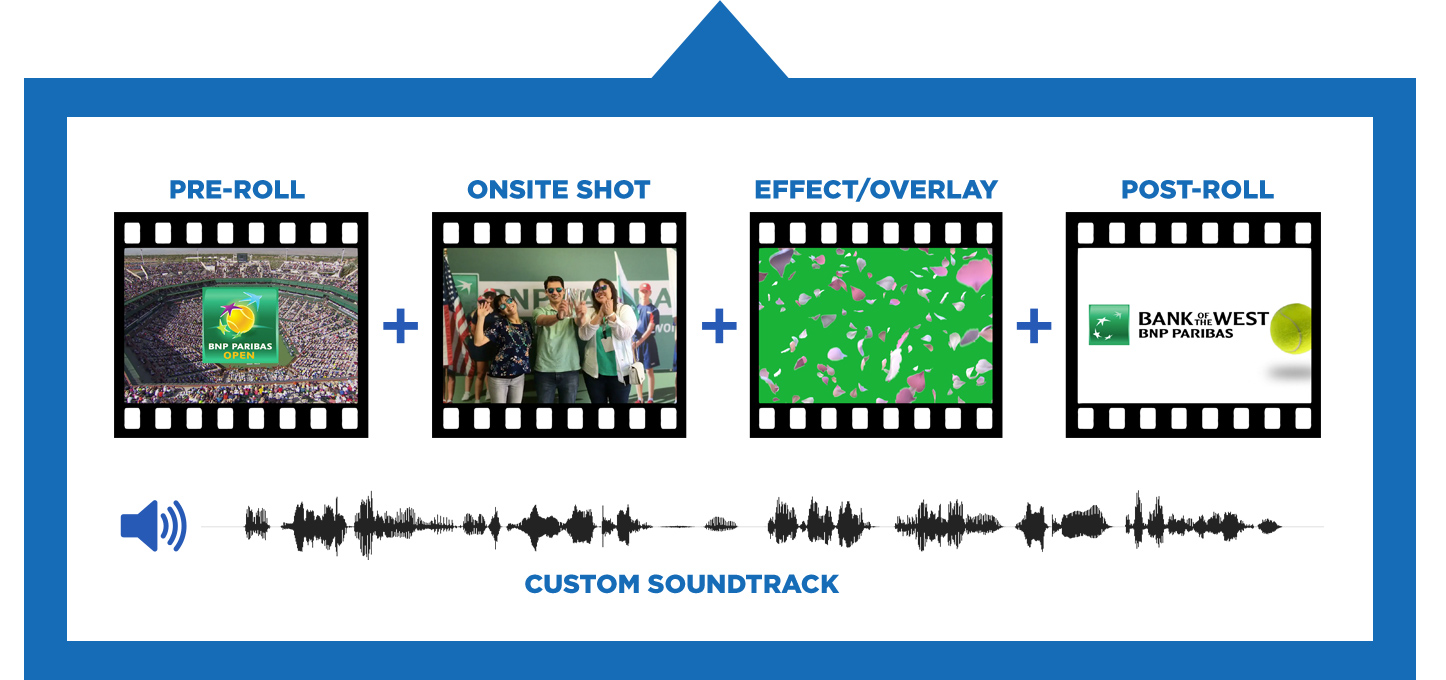 … or use our online tools to build your own
Create Scripted Videos for Every Event
Our control panel gives you full control over your photo activations. From creative execution, to deployment, to sophisticated reporting, the Fotozap Platform puts you in charge.
Once your promotion is set up, you can deploy to any number of devices with a single click.
Want to create your own scripted videos? Our online admin site gives you full control to create any number of simple or complex videos for your brand or clients. This video gives you an idea.
Hit us up for more information and join our Facebook group to learn the ropes.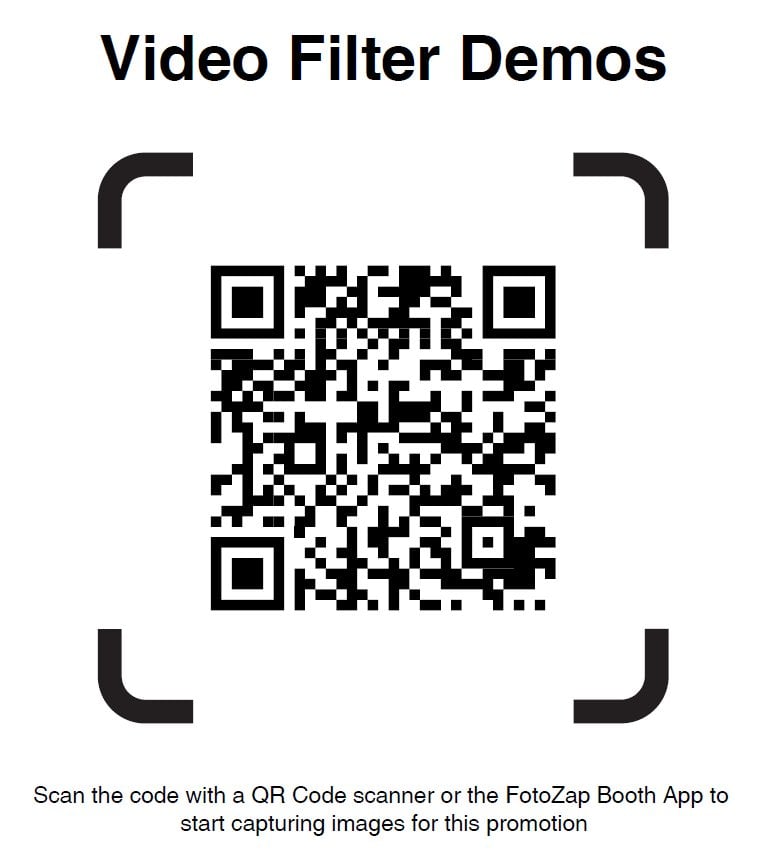 Give Video Filters a Try
To try them out for yourself, download Fotozap Booth to an iPad or iPhone and click "Try Demo Filters".
You can also simply scan the QR Code to the left with your iPhone or iPad (recent model recommended).
Or contact us and we'll set you up with a branded demo so you can see how easy and powerful it is to capture branded video filters at your retail location or events.
Video filters can accomplish everything from simple, branded photo-capture to creating scripted videos that place attendees into instant 'commercials' featuring your message.
Give it a try! Scan this QR code with your iOS device.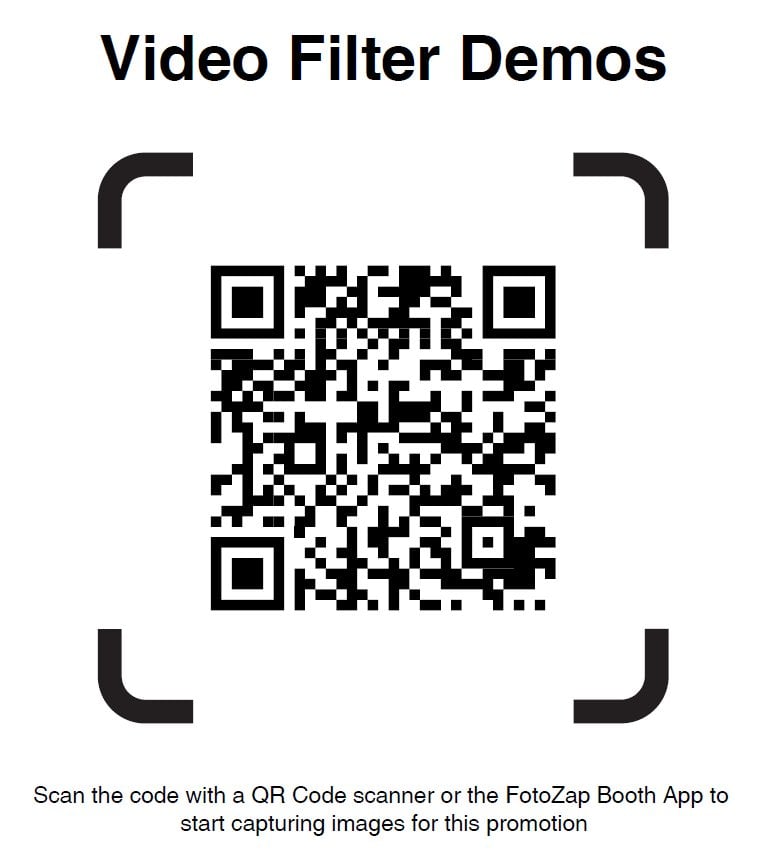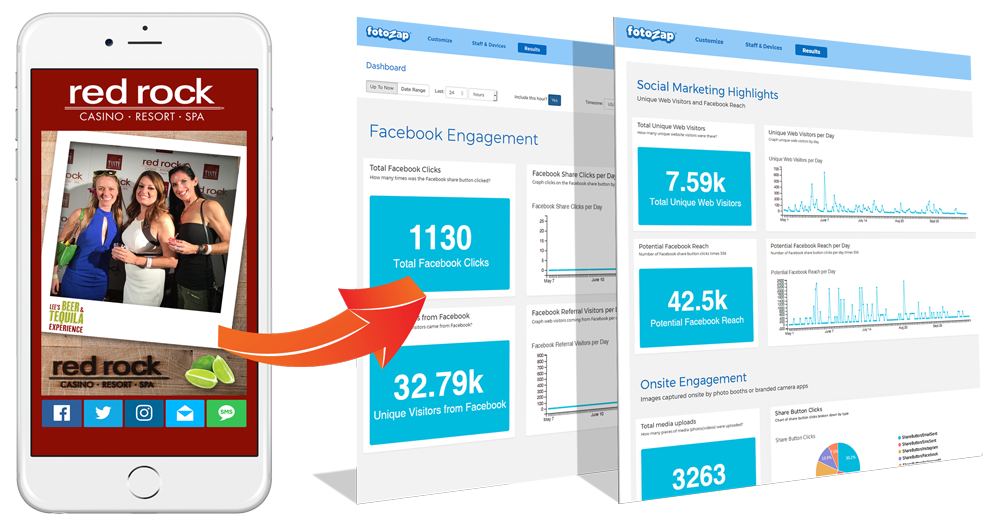 Find Out How Our Social Photography Platform Can Deliver Meaningful Results