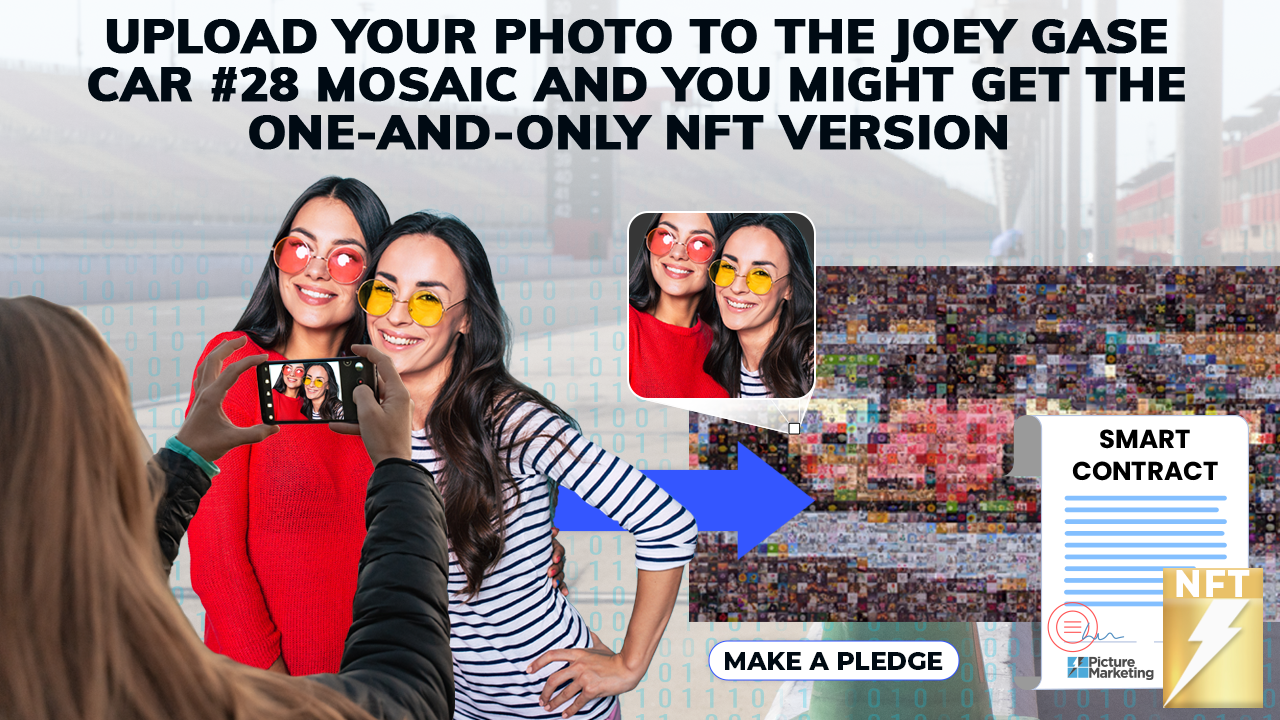 Thank you for considering a pledge to support Organ Procurement Organizations that make life saving organ donation possible.
Make a PLEDGE for a chance to win the NFT version of the mosaic image below, which will include thousands of photos uploaded by NASCAR fans. For every $10 you pledge, we'll enter your name into a drawing for the NFT image. Just follow either path below (photo upload or straight pledge with no photo upload). All pledge information remains confidential. You can create an anonymous user name on the pledge page.
The winner will receive both images shown below, along with their corresponding NFTs. The left image is the 8-bit rendition of car #28 by NFT artist Sean Kelly.

How can I claim my NFT if I win?
Don't have a digital wallet? No problem! We will store your NFT and transfer it upon request. We can walk you through the process of establishing a Digital Wallet, which is required for the secure transfer of NFTs. Once the NFT is transferred to your wallet, you'll be able to hold, sell, or transfer your token at your discretion.